149 news items tagged Galaxy
Samsung Electronics has launched its 5.6-inch Galaxy A8 and 6-inch Galaxy A8+ in the Taiwan market with the availability to begin on January 15 at recommended retail prices of NT$14,990...

With the global NAND flash industry successfully transitioning to the 64/72-layer 3D specification era in 2017, Taiwan-based Phison Electronics is prepared to advance further to the...

Taiwan-based Egis Technology (Egistec) has been identified as the most-likely fingerprint sensor supplier for Samsung's flagship smartphone series slated for launch in the first quarter...

Teardown engineers at IHS Markit have completed their preliminary physical dissection of the new Apple iPhone X and found that the model A1865 version of the smartphone with 64GB...

Thanks to the cryptocurrency mining fad, most graphics card vendors are expected to report shipment increases in 2017 with Asustek Computer and Micro-Star International (MSI) each...

As the values for some major cryptocurrencies continue rising and prolonging related graphics card demand, graphics card vendors, including Asustek Computer who was originally conservative...

As wireless charging is set to gain popularity following the adoption of Qi wireless charging standard of the Wireless Power Consortium (WPC) by both the latest iPhone devices and...

Samsung Electronics will start taking pre-sale orders for its Galaxy Note 8 in the Taiwan market from September 1-11 and officially market the products through local retail channels...

The market for smart home applications, particularly smart audio products, is emerging as a new major battlefield among global high-tech giants, as Amazon, Apple, Google and Xiaomi...

The newly released Galaxy Note 8 is expected to trigger a new wave of replacement demand for high-end smartphones, bringing in a new round of competition to the high-end market segment...

Qualcomm has announced that its premium mobile platform is powering Samsung's latest flagship smartphone for select regions. The Samsung Galaxy Note8 is powered by the Qualcomm Snapdragon...

Samsung Electronics' Galaxy S8 was the world's best-selling Android smartphone in the second quarter of 2017. Combined shipments of the Galaxy S8 and Galaxy S8 Plus reached 19.2 million...

Samsung Electronics has posted a record KRW14.07 trillion (US$12.6 billion) in operating profits for the second quarter of 2017, while revenues increased 20.1% sequentially to KRW61...

Shipments of bezel-free or alternative aspect ratio smartphones will exceed 120 million units in 2017, and will more than triple in 2018, according to Counterpoint Research.

The increasing popularity of live streaming services on social networking sites and online video platforms has prompted mobile phone vendors to keep upgrading the photographing performance...

Samsung Electronics will launch its Galaxy Note 8 smartphone soon and will announce the official timetable for the planned launch at the end of August, according to Dongjin Koh, president...

Samsung Electronics is likely to launch its Galaxy Note 8 smartphone in September 2017 at the earliest, to make up the product gap left by its predecessor, the Galaxy Note 7, according...

The global smartphone market continues its recovery, with the top three China-based OEMs posting impressive gains. Samsung continued to lead the pack in smartphone shipments during...

Samsung Electronics will begin marketing its latest flagship Galaxy S8 devices in the China market following a product event held in Beijing on May 18. But the Korea-based vendor...

In the Taiwan market, tablet sales in 2016 shrank 12% on year to about 700,000 units and are expected to further drop to 600,000-700,000 units in 2017, 70% of which will be 7- to...

Sales of Samsung's Galaxy S8, particularly the Galaxy S8 Plus, in the Taiwan market have been better than expected resulting in a short supply of the smartphones in the local channels,...

The new Samsung Galaxy S8 equipped with 64 gigabytes (GB) of NAND flash memory carries a bill of materials (BOM) cost that comes out to US$301.60, much higher than for previous versions...

Samsung Electronics has announced that its second-generation 10nm FinFET process technology, 10LPP (Low Power Plus), has been qualified and is ready for production. With further enhancement...

The release of the Galaxy S8 will help Samsung to maintain its lead in the high-end Android smartphone market, while ramping up shipments of the vendor's complete line of smartphone...

Taiwan-based MediaTek and Egis Technology (Egistec) have both cut into the supply chain for Samsung Electronics' Galaxy smartphones, and are expected to see the orders bring in new...
Related photos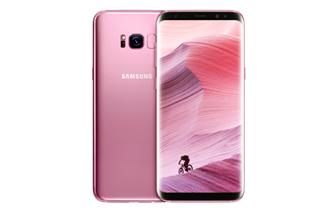 Rose Pink Edition of Samsung Galaxy S8+
Photo: Company, Tuesday 4 July 2017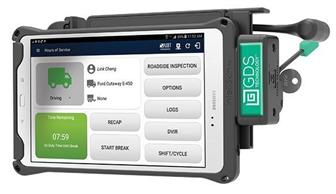 Magellan ELD
Photo: Company, Thursday 4 May 2017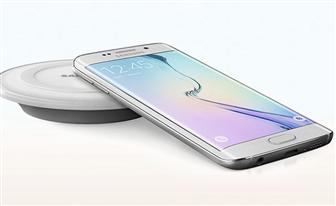 Samsung Galaxy S6
Photo: Company, Wednesday 4 March 2015
Related news around the web