Litemax collaborates with Intel to tap into AIOT market
Press release
Affirmed by Best Choice Award, Taiwan Digital Signage Awards, Litemax's innovative solutions integrating high brightness display and mainboard are highly recognized in the market. We have rich industry knowledge in six application fields (Intelligent City; Intelligent Transportation; Industrial Automation; Self-Ordering; Outdoor Advertising; Gaming), all of these are shaping the concept of Smart City. Among them, the intelligent transportation system is important for people's daily lives. The intelligent transportation system includes passenger information system, ticket vending machine, self-service ordering system, central control monitoring, etc.
Outlook of 2019: Tap into AIoT market and supply chain
To strengthen core competitive ability, Litemax team up with Intel SDM module platform, in combination with AI smart networking software to introduce next generation of AIoT Digital Signage. Smart City is not just a new IT such as IoT, cloud computing, more importantly, to build a new urban ecology characterized by social interaction, unmanned automation, and new media platforms through AI integration. To have above-mentioned features such as face recognition, smart bus stop, and smart shelf, the new generation digital signage needs to be evolved, no longer just a single display, but also need to be used in diversified environment and provides quick and simplified service and maintenance.
Pioneer in smart digital signage (AIoT) integration
Litemax is the owner of the world-class patented - Advanced Brightness Technology (ABT) and has led the industry in developing the first series of 1,000-nit high brightness LED backlight panels. It has incorporated its innovative technology Advanced Optibond Technology (AOT) to prevent compromised brightness due to reflection when LCD panels are placed under bright lights or in direct sunlight.
Smart expansion SDM advertisement system ISDM-5506
In 2019, Litemax has led the industry in the introduction of integrated commercial display products which support Intel SDM specifications and feature the latest built-in computers equipped with ten-point touch capability, high resolution cameras, face recognition and the newest AI digital signage to replace conventional static LED monitors and displays. Litemax ISDM-5506 features a 1,200-nit high-brightness Max RGB (NTSC 94%), high picture resolution, with WIFI transmission and reception support (Figure 5). This monitor is the next generation of multifunctional, all-in-one digital signage designed for commercial advertising. It is suitable for a broad array of installation locations including offices, gaming arcades and can be used for a range of transportation systems including subways, train stations, airports and bus stops. This smart signage replaces static displays that only show fixed messages and provide single-directional marketing for the storefront where the display is located. With the smart expansion SDM, advertising systems can play a brief introduction to all the shops in a building as well as share updates on local traffic and transportation. These systems can also be used to support advertising for additional business opportunities.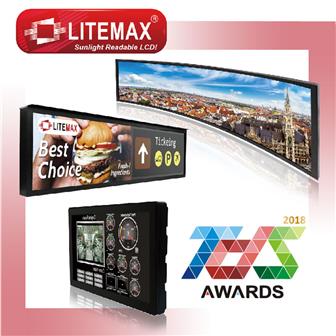 Litemax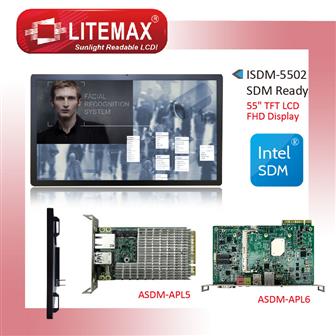 Litemax
DIGITIMES' editorial team was not involved in the creation or production of this content. Companies looking to contribute commercial news or press releases are welcome to contact us.