1760 news items tagged Intel
Memory startup Yangtze Memory Technology (YMTC), in which China's state-owned Tsinghua Unigroup holds a controlling stake, has reiterated plans to transition directly from 64-layer...

Intel currently still holds an 80% share in the global PC market, but the growth of the CPU giant's PC platform business has weakened, thanks to prolonged shortages of its processors...

As the auction of 5G spectrums in Taiwan has reached an end, telecom carriers' high bidding prices are expected to prompt them to accelerate the adoption of x86 servers in their equipment...

Shortages of Intel's PC processors are likely to persist through the end of 2020, prompting notebook makers to adopt AMD's chips in more of their notebooks including business models,...

At CES 2020, many brand vendors showcased devices with support to the latest network standards such as Wi-Fi 6 and 5G, and emerging technologies such as foldable screen, but a lack...

TSMC 7nm process lead time remains at about six months, with tight supply expected to last through 2020, or even worsened in the second half of the year if speculation about Intel...

The worldwide market for traditional PCs, inclusive of desktops, notebooks, and workstations, finished an impressive 2019 with fourth quarter growth of 4.8% on year, according to...

Intel CPU shortages continued troubling the notebook market in fourth-quater 2019, with notebook makers seeing weaker-than-expected shipments in the period. Their notebook...

Cooling fan demand will be rising driven by the availability of new Nvidia and AMD graphics cards, according to Taiwan-based Power Logic, which saw its revenues register a robust...

Notebook ODMs saw weaker-than-expected shipments in fourth-quarter 2020 due to Intel CPU shortages and clients' high inventory levels as a result of their early inventory build-ups...

With Wi-Fi 6 becoming a standard for notebooks using Intel's 10th Gen Comet Lake platform, penetration rate of the cooectivity technology is expected to rise from less than 5% in...

With Intel, AMD and Nvidia set to ship their new-generation processors later this year, industry sources are generally optimistic about PC sales picking up starting the third quart...

MSI has introduced a lineup of its new gaming PC series as well as Creator PCs at the ongoing CES 2020. The models are powered by the latest Intel processors.

Intel has demonstrated breakthroughs in artificial intelligence (AI) that pave the way for autonomous driving and a new era of mobile computing innovation at CES 2020, showcasing...

At the upcoming Mobile World Congress (MWC) 2020, Quanta Computer and Wiwynn will both showcase their new x86-based servers for 5G networks.

Acer has debuted the new Spin 5 and Spin 3, updated models in its convertible notebook line that feature slimmer designs, the latest 10th Gen Intel Core processors and Windows 10...

Foundry house TSMC and testing house KYEC have both obtained orders for automotive AI chips from Intel, with the orders set to generate revenues starting the second half of 2020,...

Intel is unlikely to promote foldable-screen notebooks until after issues such as insufficient flexible panel supply and immature OS support are solved in mid 2020, according to sources...

Taiwan-based CCL makers are gearing up for robust demand for high-speed and high-frequency CCLs for use in servers and networking devices, including those based on processors supporting...

Despite AMD and SSD players' aggressive promotions of PCIe 4.0, the standard may not become popular until Intel releases CPUs that supports the technology, according to sources from...

At the upcoming CES 2020, Intel is planning to announce a new thermal module design that is able to enhance notebooks' heat dissipation by 25-30% with many brands also set to showcase...

MediaTek is expected to embrace an ambitious strategy to grow its presence in the 5G smartphone SoC sector. It will focus its efforts on 5G chip solutions for the upper midrange smartphone...

While China's homegrown processor makers are gearing up to develop new-generation solutions to serve huge domestic PC replacement demand, Taiwan-based Unimicron Technology and Nan...

Intel has announced that it has acquired Habana Labs, an Israel-based developer of programmable deep learning accelerators for the data center for approximately US$2 billion. The...

The world's top-5 notebook brand vendors saw their combined shipments (excluding detachable models) for November 2019 suffer a 2% on-month decrease, compared with previous years'...
Related photos
Acer Spin 5 convertible notebook
Photo: Company, Tuesday 14 January 2020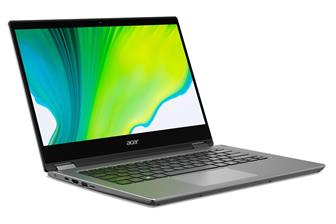 Acer Spin 3 convertible notebook
Photo: Company, Tuesday 14 January 2020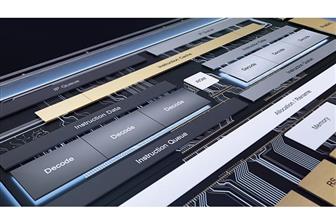 Intel unveils Tremont microarchitecture
Photo: Company, Thursday 21 November 2019
Related news around the web