Kiwi Campus to produce service robots in Taiwan
Judy Lin, Taipei; Adam Hwang, DIGITIMES
Colombia-based Kiwi Campus, a startup developing service robots for use in university campuses, will cooperate with Taiwan-based metal-alloy chassis maker AVY Precision Technology to produce such service robots in Taiwan, according to company co-founder and COO Sergio Pachon.
Kiwi currently produces robots in Shenzhen, China, and the collaboration with AVY Precision to produce a 4th-generation service robot - measuring 52cm (length) x 44cm (width) x 53mm (height) - means that such robots will be tested and assembled in Taipei to save time and cost for its technical staff members to fly between California and Shenzhen, Pachon said, adding taht development of the model will be finised by the end of March 2020 and trial production for 1-2 months will follow.
Kiwi has applied for venture capital investment from Taiwan government's Business Angel Investment Program under National Development Fund and has chosen National Taiwan University and Shih Hsin University, both in Taipei, as initial partners for operation of its robots.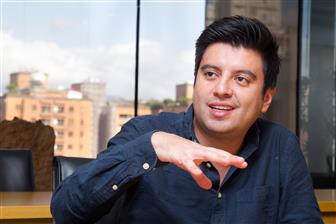 Kiwi Campus co-founder and COO Sergio Pachon
Photo: Shihmin Fu, Digitimes, December 2019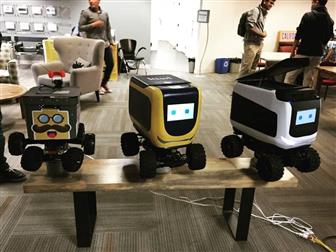 Kiwi-developed service robots
Photo: Company