IoV data must be sorted for practical use, says Maxwin president
Yihan Li, Taichung; Adam Hwang, DIGITIMES
IoV (Internet of vehicle) data collected from ADAS (advanced driver assistance system), OBUs (on-board units) and RSUs (roadside units) have to be screened to extract information to serve different purposes, according to Roger Cheng, president for intelligent transportation solution provider Maxwin Technology.
For car fleet management, IoV data is mainly for keeping vehicles running safely, hiking operational efficiency and reducing energy consumption, Cheng said.
As demand from car fleet operators becomes more complicated, Maxwin hopes to play the role of system integration between such operators and IoV hardware/software providers, Cheng said, adding that Taiwan's ICT industries are able to produce diverse IoV devices and software companies have developed IoV software with open operating systems.
Maxwin is in talks with operators of car fleets transporting construction materials, Cheng noted. Maxwin hopes to cooperate with car fleet operators with various transportation purposes to build models of different types of demand, and develop predictive and early-warning solutions, he added.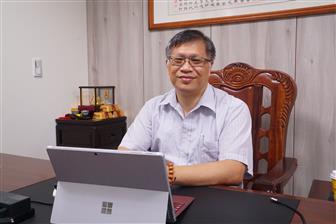 Maxwin president Roger Cheng
Photo: Yihan Li, Digitimes, June 2020