774 news items tagged president
Pegatron is looking to push up sales for its three major product lines in 2020, with results for the second quarter to outperform those for the first quarter, according to company...

Billings among North American manufacturers of semiconductor production equipment increased 1.2% sequentially and 26.2% on year in February 2020, according to SEMI.

AU Optronics (AUO) chairman Paul Peng expects demand for panels from the education and medical care sectors to rise significantly in 2020 in the wake of the coronavirus outbreak.

Micron Technology has begun sampling what the company claims is the industry's first universal flash storage (UFS) multichip package (uMCP) with low-power DDR5 (LPDDR5) DRAM. The...

Billings among North American manufacturers of semiconductor production equipment dropped 5.9% sequentially in January 2020, according to SEMI.

STMicroelectronics and TSMC are collaborating to accelerate the development of gallium nitride (GaN) process technology and the supply of both discrete and integrated GaN devices...

The memory chip market is expected to see a V-shaped recovery after the coronavirus epidemic ends, according to ROM and flash memory chipmaker Macronix International.

IC design service company Global Unichip expects to enjoy modest revenue growth in 2020, driven by growing demand for 5G and AI related devices.

The supply of DRAM and NAND flash memory chips is set to fall short of demand in the second half of 2020, although a pick-up in end-market demand may arrive later than expected, according...

NAND flash device controller specialist Silicon Motion Technology expects to post a revenue decrease of 10-15% sequentially in the first quarter of 2020, with gross margin ranging...

Intel currently still holds an 80% share in the global PC market, but the growth of the CPU giant's PC platform business has weakened, thanks to prolonged shortages of its processors...

Anticipating that memory chip prices will be rising this year, memory module makers have started replenishing inventory while also making upward adjustments in their DRAM module quotes,...

The New Kinpo Group expects its operation to see a double-digit percentage growth on year in 2020 and many of the group's subsidiaries will be going public beginning this year, according...

STMicroelectronics has signed a multi-year silicon carbide (SiC) wafers supply agreement with SiCrystal, a ROHM group company, according to the companies.

DRAM chipmaker Nanya Technology has developed 10nm process technology in-house, with risk production to kick off in the second half of 2020, according to the Taiwan-based company.

Worldwide semiconductor sales posted an on-year decline for the 11th consecutive month in November 2019.

Taiwan has strong demand for AI talent in volume and quality, and the supply of AI experts can only rely on domestic cultivation rather than overseas recruitments, according to Kung...

Solar-grade crystalline silicon wafer and solar cell maker Sino-American Silicon Products (SAS) will gradually shift its PV business focus to operation and maintenance of PV power-generating...

Monthly billings of North American semiconductor equipment manufacturers, which registered their first on-year increase since October 2018 and climbed to a 14-month high in October...

Synaptics has announced it has signed a definitive agreement to divest its mobile LCD TDDI business to Hua Capital through a special purpose entity backed by Hua-Capital Cayman for...

Qualcomm has launched new Arm-based processors for notebooks. Among the chips, the new Snapdragon 7c series designed for entry-level devices reportedly adopts ASE Technology's system-in-package...

Amazon Web Services (AWS) CEO Andy Jassy has said the cloud computing industry promises strong growth momentum.

The arrival of 5G commercialization will first boost smartphone demand, followed by customer premise equipment (CPE), with small cells to be the last to enjoy the benefits, according...

MediaTek has announced it is partnering with Intel to bring MediaTek's new 5G modem to PCs. Through this partnership, Intel has been working with MediaTek on the 5G solution for deployment...

Inventec expects to post a significant increase in its server business revenues next year when server shipments worldwide are expected to rebound by 4-6%, according to company president...
Related photos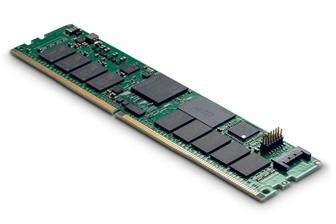 Micron 32GB NVDIMM-N
Photo: Company, Tuesday 14 November 2017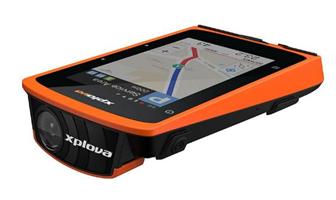 Xplova X5 smartwatch
Photo: Company, Tuesday 13 September 2016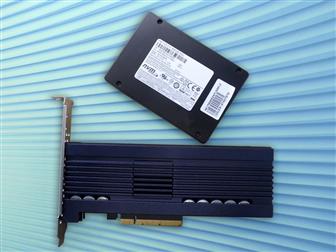 Samsung V-NAND SSDs
Photo: Company, Thursday 27 August 2015
Related news around the web