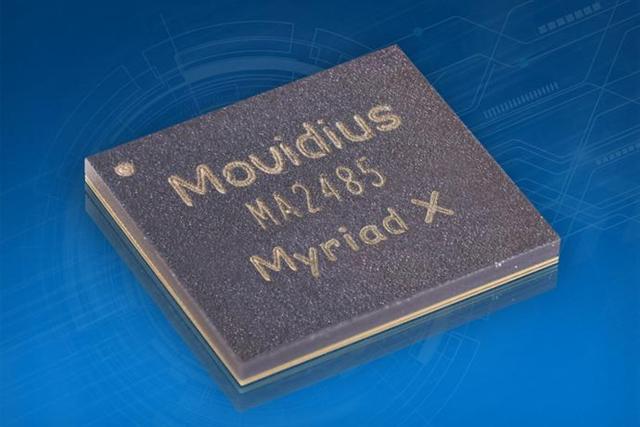 Intel has announced Movidius Myriad X processing unit (VPU), advancing its end-to-end portfolio of artificial intelligence (AI) solutions to deliver more autonomous capabilities across a wide range of product categories from drones and robotics to smart cameras and virtual reality (VR).
Myriad X is world's first system-on-chip (SoC) shipping with a dedicated neural compute engine for accelerating deep learning inferences at the edge, according to Intel. The neural compute engine is an on-chip hardware block specifically designed to run deep neural networks at high speed and low power without compromising accuracy, enabling devices to see, understand and respond to their environments in real time.
Capable of delivering more than 4 TOPS of total performance, its tiny form factor and on-board processing are ideal for autonomous device solutions, according to the vendor. In addition to its neural compute engine, Myriad X combines imaging, visual processing and deep learning inference in real time with:
Programmable 128-bit VLIW vector processors run multiple imaging and vision application pipelines simultaneously with the flexibility of 16 vector processors optimized for computer vision workloads.
Increased configurable MIPI lanes connect up to eight HD resolution RGB cameras directly to Myriad X with its 16 MIPI lanes included in its rich set of interfaces, to support up to 700 million pixels per second of image signal processing throughput.
Enhanced vision accelerators utilize over 20 hardware accelerators to perform tasks such as optical flow and stereo depth without introducing additional compute overhead.
The centralized 2.5 MB of homogenous on-chip memory allows for up to 450GB per second of internal bandwidth, minimizing latency and reducing power consumption by minimizing off-chip data transfer.