2098 news items tagged 2018
ICs accounted for a record-high 35.5% of Taiwan's total exports in 2020, indicating Taiwan-based chipmakers are increasingly critical to the country's economy, according to Digitimes...

The global semiconductor materials market grew 4.9% in 2020 to US$55.3 billion in revenue, surpassing the previous market high of US$52.9 billion set in 2018, according to SEMI.

SK Hynix has signed a 5-year contract worth KRW4.75 trillion (US4.3 billion) with ASML to procure extreme ultraviolet (EUV) lithography systems, local media reports in South Korea...

Taiwan-based pure-play foundries are gearing up for capacity expansions in 2021 to satisfy growing customer demand, according to industry observers.

Worldwide silicon wafer area shipments increased 5% in 2020, when revenue remained unchanged from 2019 at US$11.17 billion, according to SEMI.

Backend house ASE Technology has reported net profit of NT$27.59 billion (US$985.37 million) on consolidated revenue of NT$476.98 billion for 2020, with both results hitting the highest...

With a 22% jump expected in fabless company IC sales this year, led by a forecast US$2.8 billion sales increase by AMD, as compared to only a 6% IC sales increase forecast for the...

Bough Lin will resign as chairman of Siliconware Precision Industries (SPIL), according to ASE Technology, the parent company for SPIL.

TSMC has decided to build new facilities at its 12-inch fab in Nanjing to satisfy growing demand from the foundry's local customers in China, according to a report by Taiwan's Central...

DRAM ASPs climbed to US$3.70 in June 2020 before tapering off to US$3.51 in July and August, according to IC Insights, which expects modest price erosion through the end of this ye...

Intel and SK Hynix have signed an agreement under which the latter would acquire the former's NAND memory and storage business for US$9 billion, according to the companies.

Despite the COVID-19 shutdown of the Chinese economy earlier this year, China's share of the pure-play foundry market is forecast to be 22% in 2020, 17pp higher than it registered...

TSMC has marked the manufacture of the one-billionth good die on the foundry's 7nm technology, which means one billion functional, defect-free 7nm chips.

TSMC has developed what the company claims is the world's first environmental-friendly "dry-clean technique for EUV mask" to replace the traditional clean process.

DRAM and NAND flash are expected to repeat as the two largest IC segments again in 2020 after holding the same positions in 2019, according to IC Insights.

The global semiconductor industry has too much capacity, too many players and has had declining revenues since the end of 2018. Market prospects are bleak for the next two years and...

The emerging market for silicon carbide (SiC) and gallium nitride (GaN) power semiconductors is forecast to pass US$1 billion in 2021, energized by demand from hybrid & electric...

The COVID-19 pandemic is wreaking havoc on sales of automotive power semiconductors, with falling demand for motor vehicles causing global market revenue to decline by 16% in 2020,...

With analog sales of US$10.2 billion and a 19% market share, Texas Instruments held a firm grip on its position as the leading supplier of analog devices in 2019, according to IC...

TSMC has an over 50% of the global pure-play foundry market, and the establishment of its new US fab could pose a further threat to Samsung's foundry operations and Globalfoundries,...

China's imports of ICs are set to drop below US$300 billion in value this year, due mainly to the coronavirus pandemic impacting both supply and demand, according to Wei Shaojun,...

Moore's Law may not be dead, but at 55 years old, it's certainly feeling its age, with the pace of semiconductor manufacturing advancement decelerating in recent years. However, a...

IC Insights has forecast that worldwide IC unit shipments will register their first-ever back-to-back annual decline in 2020.

Worldwide semiconductor revenue totaled US$419.1 billion in 2019, down 12% from 2018, according to final results by Gartner. Intel regained the top position in the market as the downturn...

Global silicon wafer market sales could dip if uncertainty surrounding the impact of COVID-19 to the semiconductor industry persists, or could climb on the strength of rebounding...
Related photos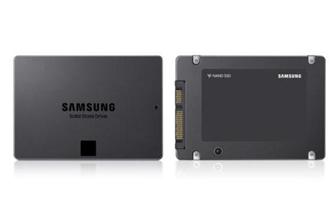 Samsung OLC SSD
Photo: Company, Wednesday 15 August 2018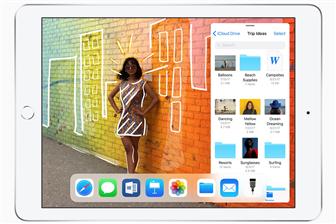 Apple 9.7-inch iPad (2018)
Photo: Company, Friday 30 March 2018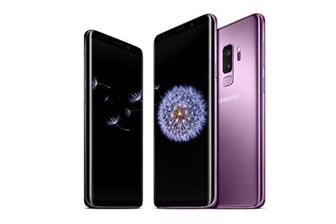 Samsung Galaxy S9, S9+
Photo: Company, Friday 2 March 2018
Related news around the web