32 news items tagged 32GB
The coronavirus outbreak has deferred the global 5G network rollout, even though demand remains high. Memxpro, a leading industrial DRAM module and SSD solution provider, formally...

The primary yardstick by which the IC industry measures its technological performance and progress remains Moore's Law that states there is a doubling of the number of transistors...

The supply of server DRAM chips will remain tight but improve in the third quarter of 2018, with the memory contract prices set to stabilize, according to DRAMeXchange.

Toshiba Memory has enhanced its line-up of client SSDs with the launch of premium models in its XG5-P series. The new NVM Express (NVMe) client SSDs improve on the performance of...

Server DRAM contract prices for the fourth quarter of 2017 are forecast to rise 6-10% sequentially as demand continues to outpace supply, according to DRAMeXchange. Major suppliers...

Micron Technology has announced a new 32GB NVDIMM-N offering twice the capacity of existing NVDIMMs, providing system designers and original equipment manufacturers (OEMs) with new...

Micron Technology has announced a full portfolio of edge storage solutions for video surveillance that will enable new deployment models and reduce total cost of ownership for both...

PCL Technologies saw shipments of its 32Gb optical transceiver modules for datacenter applications increase by five-fold in the second quarter of 2017, and the order visibility of...

Samsung Electronics, SK Hynix and Micron Technology generated a combined US$4.43 billion in server DRAM revenues in the second quarter of 2017, up 30.1% from the about US$3.4 billion...

Apple's upstream supply chain has begun mass producing components for the vendor's three next-generation iPhones: a 4.7-inch model and a 5.5-inch model both featuring reinforced glass...

Mobile telecom operator Taiwan Mobile (TWM) has begun taking pre-sale orders for a limited edition of gold-colored iPhone 6 32GB to be launched in the Taiwan market on March 10, according...

At the 2016 National Association of Broadcasters (NAB) show, AMD announced the new AMD FirePro W9100 32GB, a workstation graphics card with 32GB memory support for large asset workflows...

Apple has lowered the price of the 16GB and 32GB iPad 2 by US$50 to US$449 and US$549, respectively, paving the way for the launch of its next-generation iPad which is expected to...

Late September contract prices for mainstream 32Gb NAND flash chips have risen by up to 3%, buoyed by stronger buying sentiment in China and inventory-building demand from system...

The overall price trend for NAND flash in the spot market remained stable this week (Aug 29-Sep 2) with still some traders looking for Hynix 32Gb MLC products in particular, according...

Demand for DDR3 improved slightly this week in the spot market (Aug8-12) but this did not help overall pricing, while NAND flash reported strong demand from China, according to inS...

Samsung Electronics has started mass producing 32GB memory modules, essential for cloud computing and advanced server systems, using 30nm-class 4Gb DDR3 DRAM chips, according to the...

US-based handset brand Motorola has announced pre-order for 200 of its 10-inch Xoom tablet PC in Taiwan with the price of the 32GB model at NT$19,980 (US$678) and will start shipping...

Average contract prices for mainstream 16Gb and 32Gb MLC NAND chips rose 4-5% to US$3.66 and US$5.66, respectively, in the first half of March 2011, according to DRAMeXchange. Meanwhile,...

Late December 2010 contract prices for most MLC NAND flash chips have remained flat with mainstream 16Gb and 32Gb parts quoted at US$3-3.50 and US$4-5, respectively, according to...

Early December contract prices for multi-level cell (MLC) NAND flash memory have grown, with 32Gb chips enjoying the largest rise at 5-11%, according to industry sources citing latest...

Contract prices for 32Gb and 64Gb NAND flash chips fell by 5-6% and 9-10% respectively in late September 2010 mainly due to oversupply, according to Taiwan-based makers of NAND flash...

Despite brisk sales of iPads and iPhones, contract prices for mainstream MLC NAND flash chips remained on a downward trend in the first half of September, according to sources at...

NAND flash chip vendors are now more willing to lower the prices of their NAND flash parts due to rising inventory levels, according to industry sources, adding that the price of...

Industry sources in Taiwan speculate that several major NAND flash producers have stopped offering or reduced their output of 16Gb NAND flash, resulting in a recent rally in prices...
Related photos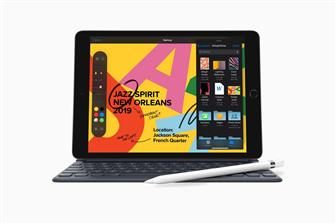 Apple seventh-generation iPad tablet
Photo: Company, Monday 16 September 2019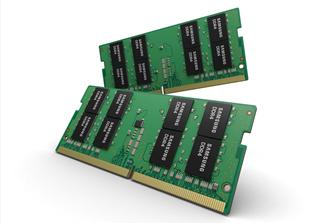 Samsung 10nm 32GB DDR4 SoDIMM
Photo: Company, Friday 1 June 2018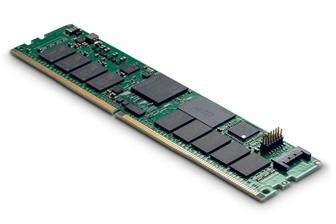 Micron 32GB NVDIMM-N
Photo: Company, Tuesday 14 November 2017