Content distribution network (CDN), which has been around for over 20 years, is still enjoying strong growth every year, as consumers' demand for digital content's quality has grown...

China telecom equipment maker ZTE will deepen its strategic patent deployment in 5G-related technologies and enhance the development of 5G chips, and is slated to release 7nm 5G chips...

ARPlanet Digital Technology, founded in 2010 as an AR startup, provides a full range of virtual and physical realities integration solutions. The company is now one of few startups...

The EMEA smartphone market reached 83.7 million units in the first quarter of 2019, a 3.3% drop on the same quarter last year, confirming recent trends of a slowing market, according...

Qualcomm and Lenovo have jointly introduced a Snapdragon-powered 5G PC - Project Limitless - which the companies claim is the world's first 7nm platform purpose-built for PCs that...

Smartphone shipments to China slid to 71.7 million units, down 31.3% on quarter and 16.7% on year in first-quarter 2019.

China's largest telecom equipment maker Huawei and its chipmaking arm HiSilicon are ambitiously proceeding with their vertical and horizontal deployments in diverse chip solutions...

Huawei's chipmaking arm HiSilicon is aggressively planning the development of its 5G mobile SoC integrating a modem chip, as well as 5G mmWave solutions for smartphones after releasing...

Smartphone AP shipments to China slid 29.3% sequentially in first-quarter 2019 under the influence of system integrators' inventory adjustment and fewer working days.

Tsinghua Unigroup's chipmaking arm Unisoc has recently released a new generation chipset platform, Tiger 310 mobile SoC, for 4G smartphones, seeking to better cash in on pre-5G replacement...

Silicon Motion Technology has entered into a definitive agreement to sell its mobile communications product line, branded as FCI, to Dialog Semiconductor.

The annual CES 2019 already started on January 8, 2019. ThroughTek, a first-time exhibitor at the Las Vegas Sands Expo, is proudly showcasing the world's first 4G LTE-M IP Camera,...

Applications of 5G will generate only symbolic rather than substantive economic benefits to suppliers of wireless compound semiconductor components devices such as radio frequency...

GPS tracker device maker ATrack Technology has won a bid to supply its 4G LTE satellite positioning trackers to one of the top-three power companies in Canada with shipments to start...

Having ramped up their combined smartphone shipments by 6.5% on year to 192 million units in the third quarter of 2018, China-based vendors are likely to see a single-digit shipment...

Digitimes Research estimates global smartphone shipments will not be able to break through the 1.5 billion unit mark by 2019 as 5G communication has yet to spur a wave of upgrades...

As part of its efforts to help materialize smart mobility in Taiwan, Asia Pacific Telecom (APT) has completed the installation of 4G smart display panels at 65 bus shelters in Taipei...

Shipments to the China market rebounded to a level above 90 million units in second-quarter 2018, with an on-quarter growth nearing 10%, according to Digitimes Research statistics.

Leading mobile chipmaker Qualcomm has revealed that new iPhone models for 2018 may not adopt its modem chip solutions amid a patent royalty row between them. But supply chain sources...

With Taiwan's 3G service licenses set to expire at the end of 2018, local telecom operators are starting offering more affordable packages and subsidies to lure their 3G subscribers...

Mobile phone production in India continues gaining expansion momentum, as global handset supply chain players are gathering there setting up manufacturing operations to better tap...

Digitimes Research estimates the number of 5G users will reach 1.14 billion by 2025 to account for 13.4% of all mobile service subscribers.

Taiwan Star Telecom has continued to enhance its 4G infrastructure by adding 1,163 base stations to its 4G networks in the first quarter of 2018, according to company senior marketing...

MediaTek has announced an addition to its ASIC lineup with a 56G SerDes IP chip available with silicon-proven 7nm FinFET process technology. MediaTek's 56G SerDes is a high-performance...

Total smartphone shipments in the emerging Southeast Asia (SEA) region recorded approximately 100 million units in 2017, declining by less than 1% on year, according IDC, which categorizes...
Related photos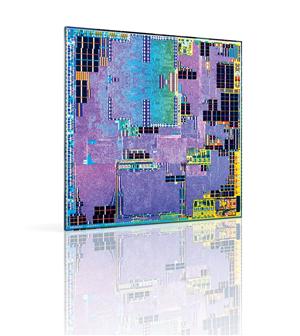 Intel Atom x3 processor
Photo: Company, Wednesday 4 March 2015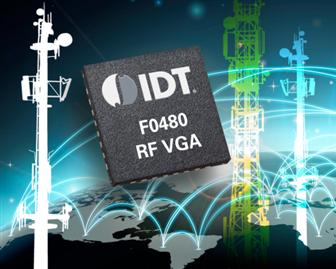 IDT F0480 RF variable gain amplifier
Photo: Company, Friday 21 November 2014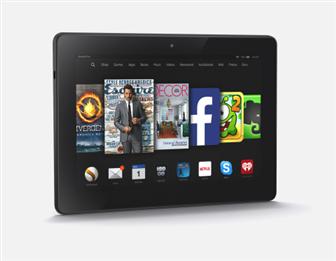 Amazon Fire HDX tablet
Photo: Company, Monday 22 September 2014
Related news around the web