367 news items tagged AMOLED
Taiwan-based Supreme Electronics, which mainly distributes memory products and display panels for Samsung Electronics, expects its revenues to pick up steadily starting in the second...

MediaTek's recently-introduced Helio P60 mobile SoC that comes with AI capabilities has been adopted by Oppo and Meizu for their upcoming smartphone models, according to a report...

Taiwan's LCD panel makers were able to maintain stable shipments in the fourth-quarter 2017 traditional low season, thanks to strong demand for 18:9 smartphone applications.

Samsung Display and other panel makers are expected to commit more investments to ramp up their capacity for flexible AMOLED displays as such screens have become mainstream technology...

With its production capacity for large-sized LCD panels likely to surpass that of Korea's in 2019, China's policy for the development of the next-generation display products now aims...

Global shipments of small- and medium-sized LCD panels are estimated to suffer a negative CAGR of 6.9% during the next five years to reach 1.8 billion pieces in 2022, down from 2.4...

Global TFT LCD panel makers are expected to be able to accelerate the development of profiled all-screen panels to compete more effectively with the single dominating AMOLED all-screen...

With flexible AMOLED panel fabs building at a quicker pace than global demand, supply capacity of flexible AMOLED panels is forecast to be 44% higher than global demand in 2018, according...

Teardown engineers at IHS Markit have completed their preliminary physical dissection of the new Apple iPhone X and found that the model A1865 version of the smartphone with 64GB...

China-based BOE Technology Group kicked off its 6G AMOLED panel production line in Chengdu, Sichuan for volume production on October 26, marking the official run of the country's...

With competition in the TV panel market gradually mounting in the above 55-inch segment, some makers have been aggressively establishing new 10.5G production lines, including: China's...

Taiwan's Industrial Technology Research Institute (ITRI) has tapped into the supply chain of Taiwan Semiconductor Manufacturing Company (TSMC) with a new generation liquid nanoparticle...

China-based flat panel maker Visionox Display has completed the construction of its 6G AMOLED plant in Hebei, China, with installation of needed production equipment set to begin...

LTPS panels makers have stepped up efforts to develop other applications than those for smartphones amid increasing competition caused by the shift of mainstream technology from LTPS...

Taiwan-based eMemory, a developer and provider of embedded non-volatile memory (eNVM) technology, expects sales to peak for 2017 in the second half of the year thanks to robust demand...

ChipMOS Technologies has obtained backend orders for touch display driver ICs (TDDI) from Novatek Microelectronics, with shipments set to kick off in the fourth quarter of 2017, according...

Shipments of smartphones in the China market totaled 230 million units in the first half of 2017, down 1.4% from a year earlier, according to data compiled by China-based Sigmaintell...

Demand for flexible AMOLED panels from the smartphone sector will continue to expand at a rapid pace in 2017 and beyond, thanks to the planned release of new AMOLED-based models from...

ChipMOS Technologies (Shanghai), a joint venture between Taiwan-based ChipMOS and Tsinghua Unigroup, has obtained backend orders for NOR flash memory from Wuhan Xinxin Semiconductor...

Supply of NOR flash memory is expected to remain tight in 2018, as demand will continue to outpace supply, according to Macronix International president CY Lu.

Panel makers have been aggressively making investments in 10.5G or 11G LCD production lines anticipating that demand for 65-inch and above applications and 8K displays will surge...

As AMOLED displays quickly displace LCDs in smartphones, panel makers are rapidly adding new production capacity accelerating demand for fine metal masks (FMM), a critical production...

The production scale and shipments of AMOLED panels has increased significantly recently due to increasing adoption by smartphone vendors, narrowing down the production costs between...

LG Display (LGD) is reportedly in talks with Apple to solicit equity investment in its planned 6G OLED panel plant, according to a Korea-based The Bell report.

LG Display (LGD), BOE Technology and Tianma Micro-electronics are expected to enter mass production of flexible AMOLED panels starting the second half of 2017, challenging Samsung...
Related photos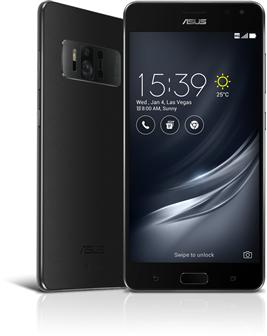 Asustek ZenFone AR smartphone
Photo: Company, Monday 23 January 2017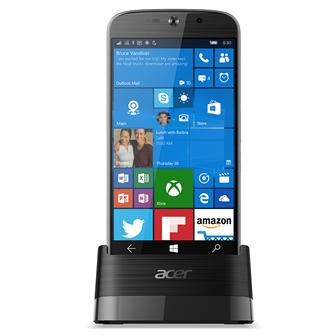 Acer Liquid Jade Primo smartphone
Photo: Company, Thursday 7 January 2016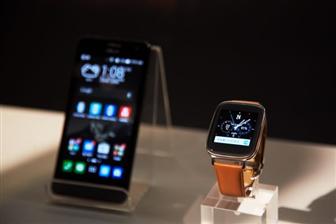 Asustek ZenWatch smartwatch
Photo: Company, Thursday 25 December 2014
Related news around the web