1502 news items tagged automotive
SK Hynix is considering feasible plans to double its foundry capacity, according to company co-CEO and vice chairman Park Jung-ho.

Foxconn Technology (Hon Hai) will see only limited impact of component shortages and its EV business will advance further after entering into cooperation with US-based EV vendor Fisker,...

Ennostar has sustained full capacity utilization for miniLED chips since the start of May to support shipments for new 12.9-inch iPad Pro devices, with the shipment momentum likely...

Taiwan's electroacoustic solutions provider Merry Electronics saw its shipments of MEMS microphones shoot up 180% on year in the first quarter of 2021, driven by strong demand for...

A worsening shortage of semiconductors, such as audio codec chips, display driver ICs and power management chips, continues to constrain the supply of notebooks, according to Asustek...

Taiwan-based PCB maker Apex International, with main manufacturing operations in Thailand, expects to see its new plant come online starting July, with capacity at all its three plants...

Taiwan-based PCB maker Apex International, with main manufacturing operations in Thailand, is poised to enjoy a particularly strong second quarter of 2021, thanks to robust demand...

Tripod Technology will have new production lines at its manufacturing site in Xiantao, China's Hubei province get ready for production in June, according to the Taiwan-based PCB manufacturer...

Taiwan's MCU vendors will see their revenue growth momentum constrained in the short term by extended delivery lead times at foundry and backend houses, although they have abundant...

Worldwide semiconductor revenues are forecast to surge 12.5% to US$522 billion in 2021, driven by continued-robust growth in consumer, computing, 5G and automotive semiconductors,...

Taiwan-based CCL supplier Iteq expects its revenues to be driven by a continued influx of orders for server and 5G base station applications in the second quarter of 2021.

Thailand saw exports for automobiles and automotive components grow 43.11% on year in March and 23.76% in first-quarter 2021, according to local media reports.

Taiwan-based circuit protection component suppliers including Thinking Electronic Industrial, Polytronics Technology (PTTC) and Fuzetec Technology all expect sales generated from...

Taiwan-based quartz component makers are expected to see their combined output value grow further in the second half of 2021, driven by strong demand for 5G and Wi-Fi 6 applications,...

Wafer probing service providers have seen the visibility of orders for automotive chips extended to the end of 2021, as TSMC has committed capacity support to chip vendors, according...

Despite weakened orders from Sony, TSMC still has been ramping up its 28nm chip output with plans to build additional production capacity at its Nanjing fab in China, according to...

PCB makers HannStar Board and Global Brands Manufacture (GBM) both saw their net profits hike on year in the first quarter of 2021, driven by robust demand for PC, consumer electronics...

Taiwan-based passive component suppliers will be considering a new round of price hikes in third-quarter 2021, given that their order visibility has extended through the second half...

Taiwan-based IC distributor WT Microelectronics expects to post revenue in a range between NT$92 billion (US$3.3 billion) and NT$98 billion in the second quarter of 2021, representing...

The supply of aluminum electrolytic capacitors is expected to remain tight throughout the first half of 2021, thanks to strong demand for server, power supply, automotive electronics,...

Taiwan's inductor makers including Chilisin Electronics, Tai-Tech Advanced Electronics and Arlitech Electronic expect their second-quarter 2021 revenues to grow sequentially thanks...

US-based RF chips vendor Skyworks has announced plans to acquire Silicon Labs' infrastructure and automotive business for US$2.75 billion, highlighting its efforts to better explore...

Taiwan's backend house Tong Hsing Electronic Industries is set to raise quotes for ceramic substrates later in the second quarter of the year in response to increasingly strong demand...

Taiwan-based Nichidenbo, which distributes capacitors, MLCCs and other passive components for vendors such as Nippon Chemi-Con and Samsung Electro-Mechanics (Semco), has expressed...

NAND flash controller specialists Phison Electronics and Silicon Motion Technology have placed orders for 2022 with their foundry partners, but are still aware tight mature process...
Related photos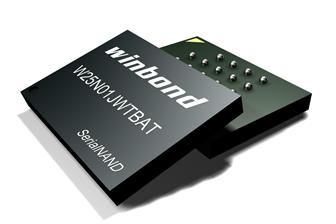 Winbond W25N01JW
Photo: Company, Monday 11 June 2018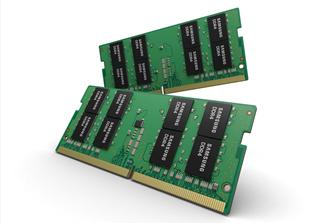 Samsung 10nm 32GB DDR4 SoDIMM
Photo: Company, Friday 1 June 2018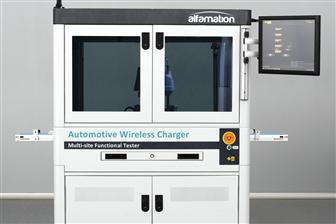 Alfamation tester for automotive wireless chargers
Photo: Company, Wednesday 15 November 2017
Related news around the web