588 news items tagged CEO
PC supply chain players will see their profitability dented by lingering US-China trade conflicts, as they have to absorb part of cost increases resulting from production line relocation,...

Micron Technology CEO Sanjay Mehrotra recently paid a visit to China, during which he reportedly met executives at Tsinghua Unigroup, raising speculation about potential cooperation...

Taiwan-based networking devices and solutions provider Unizyx Holding has adjusted its operations over the past two years and also expanded its business scopes spanning telecom, end-market...

Worldwide sales of semiconductors posted a year-over-year decline for the seventh consecutive month in July 2019.

Shih-Wei Sun, ex-CEO of Taiwan-based foundry United Microelectronics (UMC) who joined China's state-owned Tsinghua Unigroup in 2017, has been recently appointed as president and CEO...

Battery pack maker Simplo Technology will begin to ship BBUs (backup battery units) for use in data center servers later in 2019, with the product line to become a new source of business...

Sesto Robotics, a Singapore-based autonomous mobile robot (AMR) developer, is participating at Taipei Automation Show 2019, debuting its latest autonomous robot product, Sesto Element,...

While Moore's Law is approaching its physical limits, only a few could still afford the expensive game of process shrink. And when the post-Moore's Law era comes, semiconductor firms,...

Shenzhen Goodix Technology has reached a definitive agreement with NXP Semiconductors under which it will acquire all assets of NXP's voice and audio solutions (VAS) business, according...

Toppan Photomasks and Globalfoundries have entered into a multi-year supply agreement in which Toppan will provide GF with photomasks and related services currently supported by GF's...

Jiangsu Changjiang Electronics Technology (JCET), the largest China-based IC backend service provider, has announced that volume production is kicking off at its new 12-inch wafer...

AR can create brand-new gaming experience, but for industry applications, AR can help firms tackle their long-existing pain points, according to Roger Lu, founder and CEO of Mind...

Foundry chipmaker TSMC is looking to enter a new phase of growth when 5G commercialization kicks off, market observers believe.

Funique VR, a Taiwan-based startup focusing primarily on providing Ultra HD stereoscopic VR solutions, expects 5G's high-speed transmission to be a key element to delivering 8K content...

Inspection equipment specialist Chroma ATE has signed a strategic cooperation MoU with Altair Engineering, under which the pair will work together to jointly develop tools for electric...

Taiwan-based startup Fox-Tech has developed an AI service platform focusing primarily on collecting and analyzing big data of temperature and moisture.

Nokia has announced that TST (Taiwan Star Telecom) has chosen the equipment vendor's end-to-end (E2E) solution to expand the coverage and capacity of its LTE network to support subscriber...

China's Tsinghua Unigroup has announced the establishment of its DRAM business group, and appointed Diao Shijing as group chairman and Charles Kao as CEO.

ARPlanet Digital Technology, founded in 2010 as an AR startup, provides a full range of virtual and physical realities integration solutions. The company is now one of few startups...

Pegatron at the moment is only having around 1-2% of its overall production done at plants outside of China, mainly in Southeast Asia and Taiwan, with limited investments in these...

Michael E Marks, incumbent chairman of Katerra and former CEO of Flextronics has pointed out that Taiwan should focus on the manufacturing of products with premium values instead...

Foxconn Technology Group founder Terry Gou, SoftBank Group chairman Masayoshi Son, and Katerra CEO Michael E Marks gathered together at a Taipei forum on June 22 to dissect the importance...

PCB maker Apex International expects to post flat or single-digit sequential revenue growth in 2019, with gross margin to have a chance topping 20% thanks to an improved management...

Innovative blockchain applications are proliferating fast to usher in huge business opportunities, and among them is the tokenization or digitalization of intellectual property (IP)...

Acer has prepared multiple sets of strategies to cushion the escalating trade tensions between the US and China, according to company chairman and CEO Jason Chen.
Related photos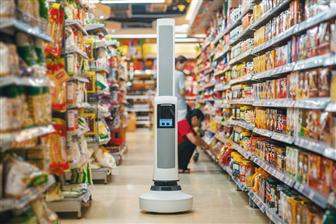 Simbe Robotics's Tally solution
Photo: Company, Tuesday 7 February 2017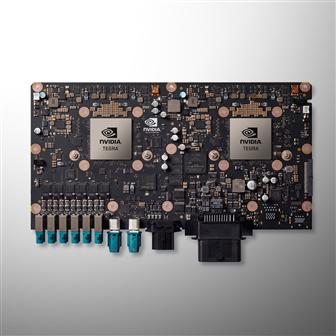 Nvidia Drive PX 2 automotive supercomputing platform
Photo: Company, Thursday 7 January 2016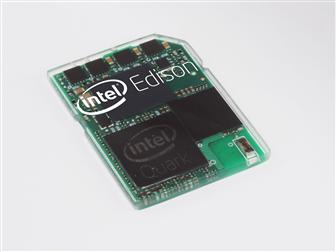 Intel Edison computing solution
Photo: Company, Tuesday 7 January 2014
Related news around the web