7163 news items tagged China
US-headquartered companies held 52% of the total worldwide IC market in 2018, followed by their fellow South Korea-based companies with a 27% share,...

China ICT makers are keen on turning to Taiwan supply chain as they seek alternative import sources of discrete power semiconductor devices, especially medium- and high-end ones long...

The order visibility for Taiwan-based IC design houses for the third quarter of 2019 is unclear with prospects of seeing demand from the handset sector further soften later on, as...

Clients may be willing to pay for the expenses for manufacturing partners to move production out of China, but it remains to be seen how much longer such willingness is going to last,...

The development of China's homegrown DRAM industry is on track despite the escalating US-China trade war resulting in a slowdown in demand for end-market applications including handsets,...

Teco Electric & Machinery, to cope with possible impacts from the US-China trade disputes, has moved production form China for US-bound products, according to company chairwoman...

A total of 104,000 new new-energy cars were sold in China in May 2019, increasing 1.8% on year, according to China Association of Automobile Manufacturers (CAAM).

Formosa Sumco Technology (FST) will be striving to grow its customer base in China and other non-Taiwan markets, according to the Taiwan-based silicon wafer supplier.

Wistron is looking to set up a pilot line in the US, while chassis maker Catcher is planning to establish a new plant either in Taiwan or Southeast Asia.

With Huawei already stocking up on crucial components, the US Commerce Department's ban will not stop Huawei from providing its products and services in the short term. However, the...

China Tower has established a wholly-owned subsidiary with registered capital of CNY5.0 billion (US$725 million) to recycle retired electric vehicle (EV) batteries for use in energy...

PCB manufacturer Tripod Technology has reiterated its revenue target of a slight increase for 2019 amid unfavorable macroeconomic factors.

New PV installations around China in first-quarter 2019 totaled 5.2GWp in capacity, decreasing 46.1% on year, according to National Energy Administration (NEA).

Suppliers of energy storage systems in the US market are seeking battery supplies outside China to avoid the 25% tariff hike that started in June 2019, according to industry source...

Taiwan-based notebook component makers at the moment have come up with two different approaches to shipping their products to ODMs, as they closely monitor the development of the...

Silicon wafer demand has stayed robust from China's chipmaking industry in line with the country's ongoing efforts to increase self-sufficiency in semiconductors, according to sources...

With Huawei already stocking up on crucial components, the US Commerce Department's ban will not stop Huawei from providing its products and services in the short term. However, the...

China-based DRAM maker ChangXin Memory Technologies (CXMT) is stepping up DRAM production deployments as it will kick off commercial runs of its production lines by the end of 2019...

A new supply chain for China IT firms may gradually take shape in Asia in the future as they are seeking to wean themselves off US suppliers of crucial components and facilitate their...

Taiwan-based ODMs, such as Quanta Computer, Wiwynn and Inventec, all expect demand for datacenter servers to pick up in the second half of 2019.

As China's Ministry of Industry and Information Technology is set to issue 5G licenses in the near future, sources from cooling module makers have pointed out that they have received...

Taiwan IC designers have turned conservative about their revenue performances for the second half of 2019 as uncertain fallouts of the US-China trade war and trade sanctions against...

China semiconductor firms including Semiconductor Manufacturing International Corp (SMIC) and Yangtze Memory Technology (YMTC) are still proceeding with their capacity expansion plans...

China's Shennan Circuit has managed to generate profits from its IC substrate business, and has expanded its IC substrate offerings to include those for handset-use application processors...

DRAMeXchange expects larger-than-expected falls in DRAM ASPs in the third and fourth quarters of 2019, citing the impact of trade disputes between the US and China.
Related photos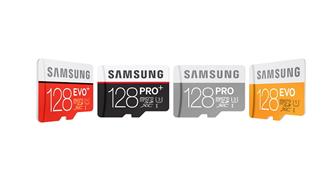 Samsung PRO Plus 128GB microSD cards
Photo: Company, Wednesday 23 December 2015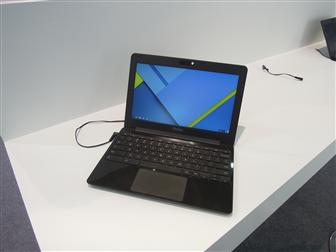 Haier Chromebook
Photo: Joseph Tsai, Thursday 11 June 2015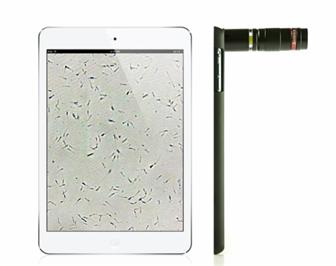 Aidmics iSperm inspection device for pig sperm
Photo: Julian Ho, Digitimes, Wednesday 10 June 2015
Related news around the web