130 news items tagged China Telecom
Smartphone shipments to the China market in first-quarter 2020 plunged 51.9% from the prior quarter to reach the lowest single-quarter shipment volumes in recent years, as the market...

Huawei/HiSilicon will commercialize a new NB-IoT chipset, dubbed Boudica 200, by the end of 2020, which will support 3GPP R15 standards and offer lower latencies and more integrated...

China-based PCB manufacturer Shennan Circuits has reported net profits surged 76.8% from a year earlier to CNY1.23 billion (US$177.7 million) in 2019, when revenues climbed 38.4%...

Taiwan-based conductive paste supplier Ample Electronic Technology (ATE), after seeing its 2019 revenues fall 17.3% on year to NT$589 million (US$19.61 million), is expected to see...

With the arrival of 5G commercialization, China-based telecom carriers and smartphone vendors are expanding their services and releasing new products in pursuit of new business opp...

Smartphone shipments by China-based vendors in third-quarter 2019 came to a total of above 180 million units, down 2.5% on quarter and 5.3% on year.

China has recently offered to allow Taiwan-based firms to join the country's 5G technology R&D, standards formulation, network construction and product test, but most Taiwanese...

China has officially kicked off commercial operations of its 5G networks starting November 1.

China's National Integrated Circuit Industry Investment Fund (Big Fund) on October 22 set up a new fund of CNY204.15 billion (US$28.9 billion), marking the start of its second-phase...

China's industrial IoT (IIoT) sector will generate a market scale of up to CNY 10 trillion (US$1.40 trillion) in the next 10-15 years as estimated by research firms, prompting many...

Smartphone shipments by China-based vendors in second-quarter 2019 topped 180 million units, soaring 26.7% on quarter and 5.6% on year.

Smartphone shipments to China slid to 71.7 million units, down 31.3% on quarter and 16.7% on year in first-quarter 2019.

China smartphone market experienced a sluggish fourth-quarter in 2018 amid a weakening economy, instead of strong domestic demand in the period - traditionally a high season.

Having ramped up their combined smartphone shipments by 6.5% on year to 192 million units in the third quarter of 2018, China-based vendors are likely to see a single-digit shipment...

The end-user market for 5G networks in China may not enter a stage with meaningful growth until after 2022, as telecom operators there are aiming to kick off commercial operations...

China Telecom has announced that its net profit for first-half 2018 arrived at CNY13.6 billion (US$1.99 billion), representing an increase of 8.1% on year, while basic earnings per...

Shipments to the China market rebounded to a level above 90 million units in second-quarter 2018, with an on-quarter growth nearing 10%, according to Digitimes Research statistics.

Quanta Computer continues to see increasing orders for cloud computing servers and is expected to report improvements in second-half-2018 revenues, according to Mike Yang, senior...

Digitimes Research estimates the number of 5G users will reach 1.14 billion by 2025 to account for 13.4% of all mobile service subscribers.

Seen as an extension to the ongoing bilateral trade spats, the US Department of Commerce has imposed a ban on ZTE for sanctions violations, prohibiting American firms from selling...

Shipments of NB-IoT (narrow band IoT) chip modules to the China market may grow exponentially from five million pieces in 2017 to 100 million pieces in 2018 as demand for such chips...

Statistics from US-based research body CB Insights show that non-US unicorn startups commanded a 50% share of total global unicorns as of the end of August 2017, sharply up from only...

Philips Lighting Holding has cooperated with China Telecom to promote smart-city application in China through using its smart Internet-connected lighting technology and China Telecom's...

China-based ZTEWelink Technology has won a bid to supply a total of 500,000 NB-IoT modules to China Telecom at CNY36 (US$5.47) per unit, according to industry sources.

In line with the advent of the Industry 4.0 era, China is aggressively gearing up for the development of IIoT (Industrial Internet of Things) applications to accelerate industrial...
Related photos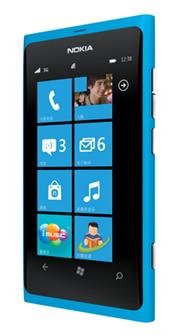 Nokia CDMA Windows Phone in China
Photo: Company, Thursday 29 March 2012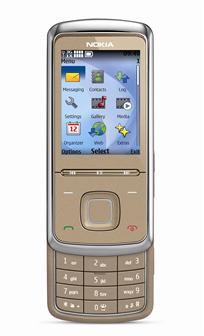 Nokia 3G handset 6316s
Photo: Company, Thursday 26 November 2009
Related news around the web