507 news items tagged cloud computing
Global server shipments went up 13.4% sequentially in the fourth quarter of 2019 thanks to rising demand from US large datacenter companies and China's server market. However, shipments...

Memory startup Yangtze Memory Technology (YMTC), in which China's state-owned Tsinghua Unigroup holds a controlling stake, has reiterated plans to transition directly from 64-layer...

China's telecom equipment giant Huawei has newly upgraded its Cloud & AI business unit as its fourth business group (BG) parallel in status to carrier, enterprise and consumer...

Yangtze Memory Technology (YMTC) is ramping up its chip output for applications requiring embedded storage and SSD solutions in 2020, and has built partnerships with companies including...

Intel currently still holds an 80% share in the global PC market, but the growth of the CPU giant's PC platform business has weakened, thanks to prolonged shortages of its processors...

Cooling fan demand will be rising driven by the availability of new Nvidia and AMD graphics cards, according to Taiwan-based Power Logic, which saw its revenues register a robust...

At the upcoming Mobile World Congress (MWC) 2020, Quanta Computer and Wiwynn will both showcase their new x86-based servers for 5G networks.

Quanta Computer chairman Barry Lam has noted that he believes the biggest upcoming challenges for AI development are big data and precision healthcare.

National Center for High-performance Computer under stated-owned National Applied Research Laboratories (NARLabs) is planning to invest NT$570 million (US$18.63 million) in 2020 to...

Now that Young Liu has taken the helm, the Foxconn Technology Group (Hon Hai Precision Industry) has begun a series of transformations targeting the business opportunity from 5G,...

Amazon Web Services (AWS) CEO Andy Jassy has said the cloud computing industry promises strong growth momentum.

Wiwynn, a cloud computing server affiliate of Wistron, is optimistic about its business outlook for 2020 with plans to build more production lines at is plant in southern Taiwan,...

High-end FPGA chips demand is mounting significantly for datacenter, 5G and AIoT applications, providing growth momentum for related wafer foundry, analysis and test players as well...

The Mitac Group will see three major growth drivers - edge computing, large-scale datacenters and Internet of Vehicles - in 2020 with subsidiaries Mitac Computing Technology and Mitac...

IoT startup JWI Intelligent Technology has won the championship in the final match at the 2019 CIAT Accelerator Program, jointly hosted by the Cloud Computing and IoT Association...

The ongoing trade disputes between the US and China continue to affect negatively China's datacenter market, with recovery unlikely to take place until the end of 2019 or even 2020,...

Wiwynn, a cloud computing server affiliate of Wistron, has reported third-quarter consolidated revenues of NT$33.35 billion (US$1.09 billion), down 31.3% on year with net profit of...

With Internet Plus becoming a national strategic policy for China, demand for digital transformation and cloud computing infrastructure has been rising exponentially in the country...

Taiwan's white-box server shipments are expected to rebound in 2020 after public cloud datacenter players finish adjusting their inventory levels in 2019, according to sources from...

Global server shipments grew 11.2% sequentially in third-quarter 2019 with inventory depletion that began from the second-half 2018 to first- and second-quarter 2019 coming to an...

Quanta Computer chairman Barry Lam is optimistic about the development of the 5G and AI combination, likening 5G to an airplane's engine and AI the pilot. He believes the combination...

Ingrasys Technology, a high-end server and cloud computing storage equipment manufacturing affiliate of Foxconn Technology Group (Hon Hai Precision Industry) has announced its new...

With gaming PC demand slowing down, Asustek Computer and Micro-Star International (MSI) are both looking for new sales and profit growths from emerging sectors such as Creator PC...

The CAD market is expected to become a new growth driver for the PC market with most first-tier brand vendors having already prepared products for the business opportunity in the...

Quanta Computer has developed its first autonomous vehicle, and tested in recently in the US, according to company senior vice president Mike Yang.
Related photos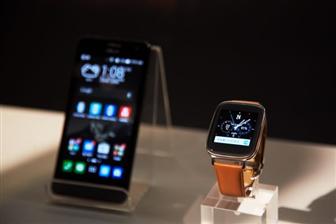 Asustek ZenWatch smartwatch
Photo: Company, Thursday 25 December 2014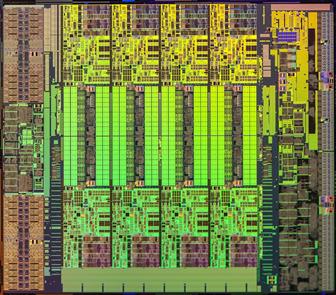 Intel Xeon E5-2600/1600 v3 processor
Photo: Company, Thursday 11 September 2014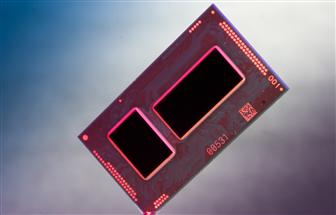 Intel Broadwell package
Photo: Company, Thursday 14 August 2014
Related news around the web