526 news items tagged cloud computing
Microsoft for Startups-Taiwan, a Microsoft accelerator in Taiwan, selected 18 startup teams and businesses on April 22, 2020 for its new incubation project with areas of their specialties...

Inventec has reported revenues for April 2020 climbed 17.6% sequentially and 25.7% on year to NT$49.29 billion (US$1.64 billion), as its shipments for notebooks and servers grew ro...

According to Digitimes Research's statistics and analyses, first-quarter 2020 global server shipments are estimated to come to 3.65 million units, representing a 16.9% on-quarter...

Among the global top-4 cloud computing service providers, Microsoft is expected to have the highest sequential growth at 28.4% in second-quarter 2020 server shipments. Microsoft's...

Global server shipments in the first quarter of 2020 recorded a sequential decline of 16.9%, steeper than the 9.8% fall that Digitimes Research had estimated in February, as a result...

Western Digital reportedly is raising its prices for enterprise-use HDDs to reflect increased costs from production and logistics with mainstream products expected to see more than...

The conoravirus pandemic has compelled enterprises to switch to remote operation including video conferencing and employees' working at different locations and home, offering good...

AMD with its enhanced EPYC processor lineup is expected to grow its share of the global server CPU market to 10% by the end of 2020, according to industry sources.

Taiwan-based CCL suppliers including Elite Material (EMC), Iteq and Taiwan Union Technology (TUC) have all seen robust demand for server applications, with strong shipment momentum...

Taiwan-based ODMs have stepped up development of medical care products and solutions - a sector whose prospects have been highlightged by the coronavirus pandemic.

Because of weakening global demand for motherboards and graphics cards, Taiwan-based Gigabyte Technology and ASRock are striving for server motherboard orders from cloud computing...

Taiwan-based ruggedized industrial PC (IPC) maker Getac has been transforming its business and is adopting a business model of a system integrator (SI) to expand its solutions with...

Despite the coronavirus pandemic, Wistron chairman Simon Lin still expects the company to enjoy another year of revenue growth in 2020.

Quanta Computer has signed a MoU with Taiwan's National Health Insurance (NHI) Administration for donating a customized AI medical cloud computing integration system to facilitate...

Inventec expects to post substantial revenue growth sequentially in the second quarter, thanks to a pull-in of orders for notebooks and servers.

ODMs expect shipments for servers to pick up in the second quarter, and continue to grow steadily despite the coronavirus pandemic, according to sources from the upstream supply ch...

Taiwan-based IC distributors are seeing stable demand for chips used in cloud/edge computing, large datacenters, 5G base stations and servers, as consumers turn to services or entertainments...

Taiwan-based cloud computing services provider eCloudvalley is enjoying rising demand for its online cloud computing cooperation platform as enterprises worldwide have begun asking...

High-end high performance computing (HPC) chips solutions are entailing ever-rising packaging complexity along with their increasing applications to large-size datacenters and networking...

Global server shipments went up 13.4% sequentially in the fourth quarter of 2019 thanks to rising demand from US large datacenter companies and China's server market. However, shipments...

Memory startup Yangtze Memory Technology (YMTC), in which China's state-owned Tsinghua Unigroup holds a controlling stake, has reiterated plans to transition directly from 64-layer...

China's telecom equipment giant Huawei has newly upgraded its Cloud & AI business unit as its fourth business group (BG) parallel in status to carrier, enterprise and consumer...

Yangtze Memory Technology (YMTC) is ramping up its chip output for applications requiring embedded storage and SSD solutions in 2020, and has built partnerships with companies including...

Intel currently still holds an 80% share in the global PC market, but the growth of the CPU giant's PC platform business has weakened, thanks to prolonged shortages of its processors...

Cooling fan demand will be rising driven by the availability of new Nvidia and AMD graphics cards, according to Taiwan-based Power Logic, which saw its revenues register a robust...
Related photos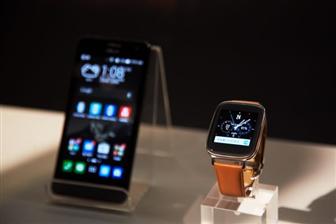 Asustek ZenWatch smartwatch
Photo: Company, Thursday 25 December 2014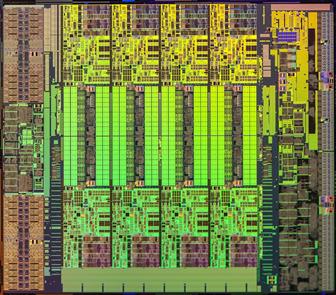 Intel Xeon E5-2600/1600 v3 processor
Photo: Company, Thursday 11 September 2014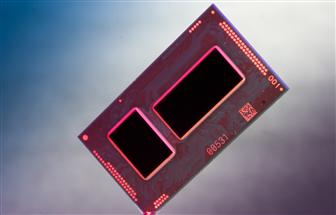 Intel Broadwell package
Photo: Company, Thursday 14 August 2014
Related news around the web