4205 news items tagged demand
Robust Chromebook demand boosted Quanta Computer's gross margin to 6.33% in the first quarter of 2021, up 0.14pp sequentially, despite an over 10% revenue decline on quarter, according...

Quanta Computer continues to see notebook customers step up their pace of orders with the orders pull-in momentum to carry on in the second half of 2021, according to the Taiwan-based...

Kioxia has disclosed plans to expand its Yokohama technology facility and establish a new advanced research center equipped with cleanroom facilities for a total of JPY20 billion...

Demand for packaging materials for processing high-end display driver ICs (DDI) remains strong, as backend houses including Chipbond Technology and ChipMOS Technologies still maintain...

Sales of PC peripherals, CPUs and motherboards are expected to be impacted by second-hand mint products offloaded by cryptominers in the second half of 2021, according to sources...

Smartphone-use antenna makers are gearing up for a likely boom in demand for 5G AiP (antenna in package) modules that they expect will be triggered by Apple's release of new mmWave-enabled...

Taiwan-based IC design houses may post disappointing revenues for the second quarter of 2021, as a resurgence of COVID-19 infections in India has led to an overall deceleration in...

Pure-play foundries TSMC, United Microelectronics (UMC) and Vanguard International Semiconductor (VIS) have reported sequential decreases in April revenues of 13.8%, 1.4% and 11.5%,...

United Microelectronics (UMC) plans to raise its 12-inch foundry quotes for 28nm process technology by about 13% starting July, according to industry sources.

Taiwan-based PCB maker Apex International, with main manufacturing operations in Thailand, is poised to enjoy a particularly strong second quarter of 2021, thanks to robust demand...

Tripod Technology will have new production lines at its manufacturing site in Xiantao, China's Hubei province get ready for production in June, according to the Taiwan-based PCB manufacturer...

Notebook-use keyboard and CCM (compact camera module) maker Chicony Electronics saw its revenues, gross margins and operating profits all hit record highs in the first quarter of...

The supply of BT substrates has been increasingly tight, as more vendors of chips, particularly cryptomining ASICs, have turned to adopt BT substrates amid worsening shortages of...

Worldwide semiconductor revenues are forecast to surge 12.5% to US$522 billion in 2021, driven by continued-robust growth in consumer, computing, 5G and automotive semiconductors,...

Display driver IC specialists Novatek Microelectronics and Himax Technologies both expect to see their second-quarter revenues hit another record-high levels.

Networking IC design specialist Realtek Semiconductor saw its net profit climb to a record high for the fourth consecutive quarter in the first quarter of 2021.

Taiwan-based GlobalWafers has reported sequential growths in first-quarter shipments for silicon wafers of all sizes, and expects sales momentum to stay strong through 2023.

Worldwide sales of semiconductors totaled US$123.1 billion during the first quarter of 2021, up 3.6% sequentially and 17.8% from a year earlier, according to SIA.

Taiwan-based circuit protection component suppliers including Thinking Electronic Industrial, Polytronics Technology (PTTC) and Fuzetec Technology all expect sales generated from...

Worldwide silicon wafer area shipments increased 4% sequentially to a record high of 3.337 billion square inches in the first quarter of 2021, according to SEMI.

Taiwan-based quartz component makers are expected to see their combined output value grow further in the second half of 2021, driven by strong demand for 5G and Wi-Fi 6 applications,...

Wafer probing service providers have seen the visibility of orders for automotive chips extended to the end of 2021, as TSMC has committed capacity support to chip vendors, according...

Sony's CIS orders may have failed to materialize, but strong demand from other major clients have quickly filled the gap that would have been occupied by the Japanese vendor at

Global notebook shipments not including devices with detachable keyboards went down only 8.7% sequentially in the first quarter of 2021 as demand for education and gaming models remained...

Despite weakened orders from Sony, TSMC still has been ramping up its 28nm chip output with plans to build additional production capacity at its Nanjing fab in China, according to...
Related photos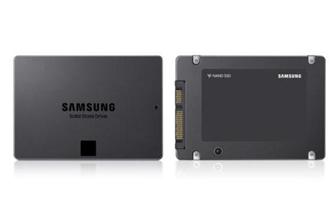 Samsung OLC SSD
Photo: Company, Wednesday 15 August 2018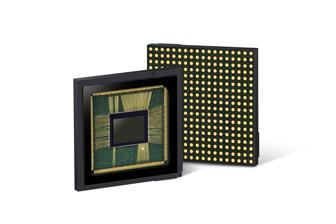 Samsung ISOCELL image sensors
Photo: Company, Tuesday 17 October 2017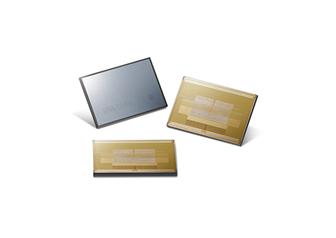 Samsung 8GB HBM2
Photo: Company, Monday 24 July 2017
Related news around the web