909 news items tagged government
Nvidia's GPU and AI solutions have seen strong demand from the datacenter market segment, and its acquisition of Arm should help complement the business.

Foxconn Technology Group (Hon Hai Precision Industry) is said to have joined the bidding for stakes in Malaysia-based 8-inch foundry Silterra, and if it wins, the Taiwanese EMS giant...

The global IT ecosystem is undergoing fundamental changes in the wake of the coronavirus pandemic and US-China trade tensions. Inventec, as one of the major ODMs worldwide, is at...

Datacenter operators have been adopting liquid cooling solutions for their facilities to improve thermal dissipation from new hardware that is generating more heat, and to address...

Spot market prices for DRAM memory have rallied 10-15% so far in September 2020, according to sources at memory module houses. Huawei's aggressive chip purchases prior to new US sanctions...

The potential blacklisting of SMIC, China's largest pure-play foundry, by the US government may shake up the second-tier pure-play foundry market segment.

Despite efforts by the Ministry of Economic Affairs (MOEA) to expand Taiwan's cooperation with countries in Southeast Asia, some industry observers have noted that Taiwan has not...

Huawei shipped more smartphones worldwide than any other vendor for the first time in the second quarter of 2020, marking the first quarter in nine years that a company other than...

China's state-backed SMIC has stepped up the development of its FinFET process technology, disclosing plans to roll out its FinFET N+1 and N+2 processes without implementing EUV li...

TSMC expects to see 5nm process technology account for about 8% of its total wafer revenue in 2020, compared with the about 10% estimated previously. The foundry also confirmed it...

Taiwan's government will earmark NT$17.7 billion (US$600.15 million) for the implementation of a project, "Beyond Vision," aiming to foster the development of vertical display applications...

Quanta Cloud Technology (QCT), a subsidiary of Quanta Computer focusing on making datacenter servers, has partnered with the city government of Tainan to establish 5G private networks...

China has been stepping up its de-Americanization campaign seeking to strengthen its chip self-sufficiency in 2020 as its trade disputes with the US intensify, according to industry...

Defying a decline in market revenue, the world's top-10 semiconductor suppliers managed to generate revenue growth of 2.1% in the first quarter of 2020, as they benefitted from a...

Globalfoundries, a longtime supplier of microelectronics to the US Department of Defense (DoD), and SkyWater Technology have signed a memorandum of understanding (MOU) to manufacture...

To demonstrate its smart city solutions to other cities worldwide, the local government of Taoyuan, Taiwan signed contracts with Local Governments for Sustainability (ICLEI), a network...

Samsung Electronics is unlikely to be a foundry partner of Huawei to support the Chinese vendor's "de-Americanization" of its supply chain in the wake of the US trade sanctions, according...

TSMC is in talks with the US government about relevant subsidies for its new wafer fab in Arizona so that the foundry is able to implement the investment plan, said TSMC chairman...

Taiwan Electronic Equipment Industry Association (TEEIA), viewing that South Korea, Japan, China and the US have treated development of semiconductor equipment as a national-level...

Taiwan-based ASIC and SoC design service providers including Alchip, Faraday Technology and Global Unichip continue to see robust demand from China's chipmaking industry, which has...

The Japanese government will begin a JPY300 billion (US$2.786 billion) plan to purchase mobile computing devices to cope with urgent demand for remote study triggered by the coronavirus...

Globalfoundries has announced plans to implement export control security measures at its most advanced manufacturing facility, Fab 8, in Malta, New York. GF will bring its Fab 8 facility...

TSMC already took 7nm and 5nm chip orders from Huawei in advance before stopping taking more orders from the China-based client in the wake of the US government's announcement of...

With the US set to impose new restrictions on exports to China, including exports of some critical semiconductor equipment, the ban that will become effective on June 29 is likely...

TSMC has always been evaluating potential locations for an advanced wafer fab overseas, including the US, but no specific plans have been put in place yet, according to the pure-play...
Related photos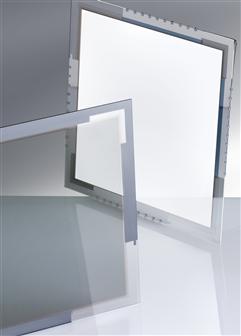 Osram 300dpi transparent PMOLED
Photo: Company, Thursday 22 October 2009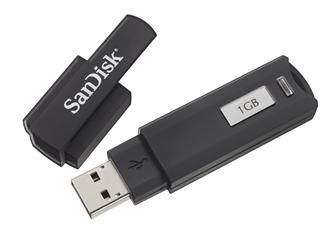 SanDisk Cruzer USB drives
Photo: Company, Tuesday 25 August 2009
Related news around the web