790 news items tagged Huawei
SoftBank Group chairman Masayoshi Son has disclosed that he was not invovled in Arm's decision to stop shipments to Huawei in the wake of the US ban on the Chinese handset and telecom...

Taiwan-based IC design houses are expected to enjoy a ramp-up in orders placed by Huawei, which intends to reduce its reliance on Qualcomm and other US chip giants, starting the second...

Following its decision to axe orders for its entry-level and low-end smartphones that use non-Kirin processors in May, Huawei also began cutting orders in early June for its flagship...

China ICT makers are keen on turning to Taiwan supply chain as they seek alternative import sources of discrete power semiconductor devices, especially medium- and high-end ones long...

The order visibility for Taiwan-based IC design houses for the third quarter of 2019 is unclear with prospects of seeing demand from the handset sector further soften later on, as...

As Huawei's handset shipments are expected to fall significantly on US trade ban, Taiwan PCB makers have moved to carry out risk diversification deployments by enhancing shipments...

Taiwan's dedicated semiconductor materials and devices analysis, testing and verification labs, including Integrated Service Technology, (iST), Materials Aanalysis Technology (MA-tek)...

The development of China's homegrown DRAM industry is on track despite the escalating US-China trade war resulting in a slowdown in demand for end-market applications including handsets,...

Chipbond Technology will put on hold its 5G PA (power amplifier) packaging capacity expansion originally set to be enforced in the second half of 2019, due mainly to the uncertainties...

The Trump administration's move to bar Huawei from sourcing American technology has obvious ramifications for the Chinese technology giant, cutting it off from key suppliers and forcing...

Mobile SoC specialist MediaTek expects its sales for the second quarter of 2019 to come within the guidance given previously of 13-21% sequential growth.

With Huawei already stocking up on crucial components, the US Commerce Department's ban will not stop Huawei from providing its products and services in the short term. However, the...

Taiwan-based JMC Electronics, which uses both subtrative and semi-additive processes to manufacture chip-on-film (COF) substrates, has strength to better compete with its larger international...

A 122-member delegation from Taiwan attended the 2019 SelectUSA Investment Summit held June 10-12. TSMC chairman Mark Liu was also in Washington DC at the same time on a separate...

The EMEA smartphone market reached 83.7 million units in the first quarter of 2019, a 3.3% drop on the same quarter last year, confirming recent trends of a slowing market, according...

HiSilicon, Huawei's chip design subsidiary, will likely fail to beat MediaTek and become the largest Asia-based fabless chipmaker in 2019 as its shipment growth will be affected negatively...

Chip-on-film (COF) substrate suppliers JMC Electronics expects to post flat growth or a slight decrease sequentially in third-quarter revenues, due to a cutback in orders in the wake...

Silicon wafer demand has stayed robust from China's chipmaking industry in line with the country's ongoing efforts to increase self-sufficiency in semiconductors, according to sources...

With Huawei already stocking up on crucial components, the US Commerce Department's ban will not stop Huawei from providing its products and services in the short term. However, the...

The US trade ban may have halted Huawei's expansions overseas, but has prompted China to accelerate the pace of 5G deplopyments domestically. Huawei reportedly is redesigning its...

Copper-clad laminate (CCL) specialist Iteq is striving to develop its presence in the high-speed CCL market segment, while expressing optimism about demand for 5G base station equipment,...

Huawei may slow slightly down its pace of pulling in shipments of PCBs and related materials for 5G base stations in the short term as the company is redesigning circuit layouts to...

A new supply chain for China IT firms may gradually take shape in Asia in the future as they are seeking to wean themselves off US suppliers of crucial components and facilitate their...

Taiwan IC designers have turned conservative about their revenue performances for the second half of 2019 as uncertain fallouts of the US-China trade war and trade sanctions against...

China semiconductor firms including Semiconductor Manufacturing International Corp (SMIC) and Yangtze Memory Technology (YMTC) are still proceeding with their capacity expansion plans...
Related photos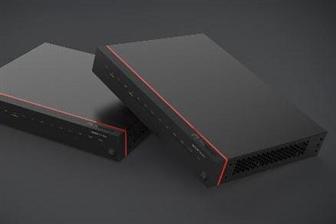 Huawei SD-WAN uCPE AR650
Photo: Company, Thursday 22 February 2018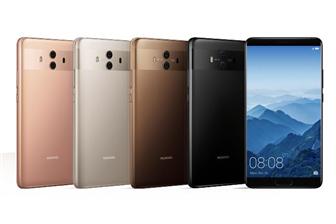 Huawei Mate 10
Photo: Company, Tuesday 17 October 2017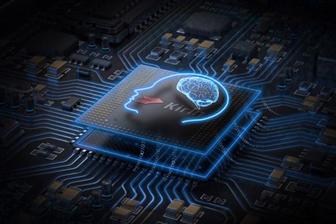 IFA 2017: Huawei Kirin 970
Photo: Company, Monday 4 September 2017
Related news around the web