318 news items tagged infrastructure
Ventec International has seen its shipments of auto-use thermal aluminum substrate materials significantly affected by the coronavirus pandemic's impacts on global car sales in the...

ABF substrate supply shortfalls are likely to widen further into 2021 as demand for 5G infrastructure, networking and high-end GPU and CPU applications has outgrown capacity expansions...

TaiSol Electronics has seen strong shipment pull-ins from Chinese 5G infrastructure and smartphone clients starting June, with its production lines all running at full capacity to...

Taiwan's GaAs wafer foundry Win Semiconductors is expected to maintain strong shipments of diverse RF (radio frequency), PA (power amplifier) and FEM (frontend module) devices in...

Many China's major semiconductor firms are rushing to raise funds from the Sci-Tech Innovation Board of the Shanghai Stock Exchange (SSE) to support their development of advanced...

Global production and shipments of optical transceiver modules, disrupted or delayed by the coronavirus pandemic, are expected to start picking up in the third quarter 2020 before...

Demand for automotive components is expected to regain growth momentum in the second half of 2020 as the global car supply chain will be reactivated along with countries gradually...

With analog sales of US$10.2 billion and a 19% market share, Texas Instruments held a firm grip on its position as the leading supplier of analog devices in 2019, according to IC...

China's National Development and Reform Commission has disclosed the scope of new infrastructure construction intended to facilitate digital transformation, smart upgrading and integration...

Globalfoundries has announced plans to implement export control security measures at its most advanced manufacturing facility, Fab 8, in Malta, New York. GF will bring its Fab 8 facility...

Taiwan's major IC substrate makers Unimicron Technology and Nan YA PCB have stressed that their investments in capacity expansion and R&D for ABF substrates will not be affected...

VCSEL (vertical-cavity surface-emitting laser) chip demand for 5G base station equipment, networking devices and even optical communications applications has got on track for stable...

Unimicron Technology has seen clear order visibility for ABF substrates at least through the third quarter, with the orders mainly for 5G infrastructure, networking and HPC chips...

The coronavirus pandemic may force many Taiwan-based PCB makers to slow down their capacity expansion plans in the short term due to uncertain market prospects, but Zhen Ding Technology...

According to Digitimes Research's statistics and analyses, first-quarter 2020 global server shipments are estimated to come to 3.65 million units, representing a 16.9% on-quarter...

Copper clad laminate (CCL) specialist Iteq stays positive about its business prospect for the second half of 2020, as demand for 5G and data center applications will surge further...

Among the global top-4 cloud computing service providers, Microsoft is expected to have the highest sequential growth at 28.4% in second-quarter 2020 server shipments. Microsoft's...

Taiwan's CCL maker Elite Material (EMC) has reported its net earnings for the first quarter of 2020 soared 54.1% on year to NT$733 million (US$24.53 million) , the highest for the...

Construction of 5G infrastructure in China has not lost much steam despite the coronavirus pandemic. The country's telecom carriers have recently stepped up their 5G equipment procurment,...

GaAs wafer foundry Win Semiconductors expects to post a slight sequential decrease in second-quarter revenues but sustain gross margin over 40%, after ending the first quarter with...

IC substrate supplier Kinsus Interconnect Technology swung to net profits of NT$79 million (US$2.6 million) in the first quarter 2020 on revenues of NT$5.89 billion, from losses a...

Shipments of voice coil motors (VCMs) used in camera modules for Apple's upcoming 5G iPhones are likely to see a slowdown around the middle or the latter half of the second quarter,...

Taiwan-based Eternal Materials currently sees full utilization of its dry-film photoresist production capacity, while that of its paper phenolic copper clad laminate is at between...

Despite the coronavirus pandemic's impacts on the global supply chains, TSMC, first-tier chipmakers and leading backend firms have still sustained strong R&D momentum while pursuing...

Taiwan-based PCB makers are expected to see robust demand for 5G base stations, servers, networking equipment and HPC devices significantly drive up their shipments in 2020 while...
Related photos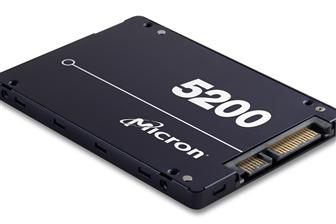 Micron 5200 SATA SSD
Photo: Company, Thursday 25 January 2018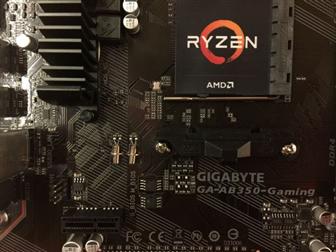 AMD Ryzen processor
Photo: Company, Friday 3 March 2017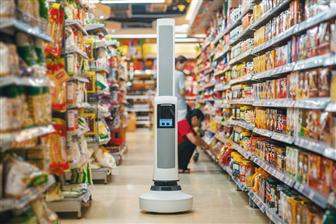 Simbe Robotics's Tally solution
Photo: Company, Tuesday 7 February 2017
Related news around the web