77 news items tagged MacBook Pro
With USB Type-C connector gaining momentum to become a mainstream interface for smartphones, PCs and notebooks, global market demand for Type-C chips is estimated to see an annual...

Quanta Computer has reported consolidated revenues of NT$71.85 billion (US$2.45 billion) for March, up 11.75% on month, but down 2.65% on year with consolidated revenues for the first...

Apple is preparing to release a new entry-level MacBook at the end of the second quarter with a price tag expected to be about the same level as that of the existing MacBook Air or...

Apple is expected to shift a major portion of its MacBook orders to Foxconn Electronics (Hon Hai Precision Industry) in 2018 instead of its old practice of giving most of the orders...

Heavyweight notebook vendors Lenovo, HP and Apple are taking different approaches to counter lackluster PC sales in the global markets, with the former two adopting lower-pricing...

Apple has updated its iMac line with up to three times more powerful graphics, faster processors, Thunderbolt 3, faster storage options and brighter Retina displays, and added a Retina...

Wistron reportedly has landed orders for the OLED Touch Bar keyboard used in Apple's new MacBook Pro, according to a Chinese-language Economic Daily News (EDN) report...

Apple has been placing orders for new MacBook Pros recently and the strong shipments are expected to last until the end of 2016, since Apple is optimistic about the sales in the fourth...

Taiwan-based Winbond Electronics has entered the supply chain for Apple's new MacBook Pro with its flash memory, according to a report by Taiwan's Central News Agency (CNA).

Apple has updated the 13-inch MacBook Pro with Retina display with the new Force Touch trackpad, fifth-generation Intel Core processors and Intel Iris Graphics 6100, two times faster...

Apple's PC shipment performance will beat the industry's average in 2015 as it did in 2014, and total shipments of its Mac-series notebooks and desktops are likely to grow 10-15%...

Memory module maker Transcend Information has rolled out four models of its JetDrive Lite-series storage expansion cards for Apple's MacBook Pro and MacBook Air notebooks.

Apple is expected to stop production of the 13-inch MacBook Pro in the second half of 2014 and will replace the product line with thinner models equipped with a Retina display. Meanwhile,...

Apple has placed orders for new MacBook Pro models unveiled in October in large volumes due to expected good sales in the fourth quarter. The orders have filled up some of its suppliers'...

Apple has updated MacBook Pro with Retina display with fourth-generation Intel Core processors, the latest graphics, longer battery life, faster flash storage and next-generation...

Apple MacBook shipments may only see single-digit growth in 2013, as related upstream component suppliers still have not yet seen any major increases in orders, according to sources...

Apple has recently stopped some of the component orders for its 13-inch MacBook Pro due to the vendor already having high inventory levels for the components. These suppliers have...

Foxconn Electronics (Hon Hai Precision Industry) has reportedly seen an increase in 15-inch MacBook Pro orders in the second half and is currently supplying 10-15% of Apple's total...

Apple has introduced an all-new version of its 13-inch MacBook Pro featuring a Retina display and all flash storage in a new compact design. At 0.75-inch and 3.57 pounds, the 13-inch...

Apple is ready to announce its new products on October 23 in North America with 7.85-inch iPad Mini, Mac Mini, iMac and 13-inch Retina Display-featured MacBook Pro have been named...

Shipments of Apple's new products – a Retina Display 13-inch MacBook Pro, 7.85-inch iPad and iMac – have reportedly been delayed from September to October and with the...

Apple's MacBook Air is expected to have a global market share of 39% for slim notebooks in 2012 and the market share will slip to 28% in 2013 due to increasing sales of ultrabooks,...

Taiwan-based supply chain makers have begun to ship components for use in new 13-inch MacBook Pro and iMac models which are expected to be available for sale prior to the year-end...

Apple's upstream supply chain reportedly started mass shipping new iMac all-in-one PCs and Retina Display 13.3-inch MacBook Pros in September, according to sources from the upstream...

Hewlett-Packard (HP) has just recently finished its request for quotation (RFQ) for 2013 notebook orders with Quanta Computer landing more than 50% of the orders, up from only 40%...
Related photos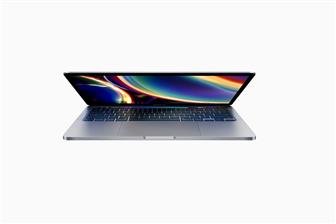 Apple 13-inch MacBook Pro with Magic Keyboard
Photo: Company, Wednesday 21 October 2020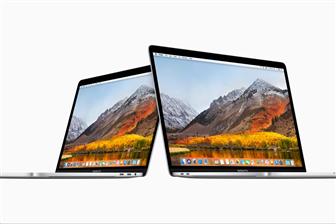 Apple new MacBook Pro with Touch Bar
Photo: Company, Friday 13 July 2018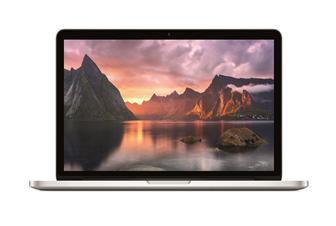 Apple 13-inch MacBook Pro with Retina notebook
Photo: Company, Thursday 12 March 2015
Related news around the web