1432 news items tagged manufacturing
Memory startup Yangtze Memory Technology (YMTC), in which China's state-owned Tsinghua Unigroup holds a controlling stake, has reiterated plans to transition directly from 64-layer...

With TSMC - the world's top pure-play foundry - anticipating record-high capex levels this year, semiconductor equipment vendors particularly those engaged in TSMC's supply chain...

Intel currently still holds an 80% share in the global PC market, but the growth of the CPU giant's PC platform business has weakened, thanks to prolonged shortages of its processors...

Compal Electronics will see its Vietnam-based plant soon run at full capacity, and is therefore constructing a new plant in the country with additional capacity to come online by...

The New Kinpo Group expects its operation to see a double-digit percentage growth on year in 2020 and many of the group's subsidiaries will be going public beginning this year, according...

Semiconductor Manufacturing International (SMIC) has kicked off volume production of chips built using 14nm FinFET process technology at its manufacturing site in Shanghai since the...

Taiwan-based Filtrafine, which provides filtration and purification solutions for industries demanding chemical wastewater and gas treatment, is eyeing a bigger presence in the chipmaking...

Nepcon Japan 2020 runs from January 15-17 in Tokyo with exhibitors showcasing their latest IC innovations covering packaging technologies, materials, equipment, sensors and PCBs for...

Backend house Powertech Technology (PTI) expects its revenues to be higher than year-ago levels in the first quarter of 2020, and is positive about its performance in all of the ye...

Although World Trade Organization (WTO) and International Monetary Fund (IMF) both expect the US, Japan and Europe to suffer from weakening economy in 2020, several Taiwanese industrial...

Wistron chairman Simon Lin expects the company's results in 2020 to be better than in 2019 because business re-organization last year brought limited change to the company's revenue...

DRAM chipmaker Nanya Technology has developed 10nm process technology in-house, with risk production to kick off in the second half of 2020, according to the Taiwan-based company.

Many China-based 3D printer developers have showcased their latest professional and industrial-level machines at CES 2020, and China, as the leader of worldwide manufacturing, is...

Speaking at a high-tech forum held in Shanghai, Semiconductor Manufacturing International (SMIC) co-CEO Zhao Haijun remarked that China's IC foundry sector will stage a recovery in...

China's Semiconductor Manufacturing International (SMIC) with its 14nm FinFET process manufacturing is likely to obtain orders from HiSilicon, which has been among the major clients...

Inventec has obtained orders for smart speakers from Google, with shipments set to kick off later in 2020, while Wistron has landed its first orders for smart speakers, according...

Pure-play foundry Taiwan Semiconductor Manufacturing Company (TSMC) saw its revenues grow by a slight 3.7% in 2019, while revenues at fellow companies United Microelectronics (UMC)...

Worldwide first-tier ODMs and EMS providers including Quanta Computer, Pegatron, Wistron and Flextronics have begun crossing into the manufacturing of augmented reality (AR) glasses,...

The global supply of 5G mobile chips remains constrained, due to tight 7nm manufacturing process capacities at foundries, according to industry sources.

PCB maker Compeq Manufacturing saw its revenues for 2019 rise 10.52% on year to a record high of NT$56.17 billion (US$1.87 billion) thanks to strong demand from the segments of handsets...

Socionext, a system-on-chip (SoC) solutions provider, has introduced new, intelligent, scalable edge-AI solutions developed in partnership with Foxconn Technology Group and Network...

China-based OEM Huaqin has reportedly been vying keenly for new notebook orders from Asustek Computer for 2020, facing competitions mainly from Quanta Computer and Pegatron, according...

The US-China trade tensions seem to be easing with both sides set to sign an agreement soon, but there is still so much uncertainty lying ahead that many IT supply chain players have...

The US-China trade war has driven many Taiwanese firms to relocate production of high-end product lines back home from China in 2019, but it has also taken tolls on exports of some...

China-based CPU developer Loongson has announced its in-house developed 3A4000 series processors, which the company claimed were created without using intellectual properties (IPs)...
Related photos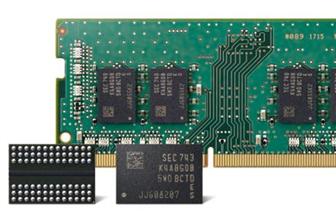 Samsung 1ynm DDR4
Photo: Company, Tuesday 23 January 2018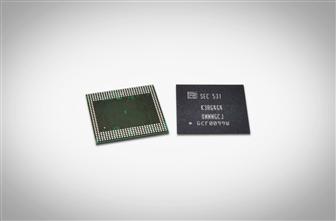 Samsung 12Gb LPDDR4 DRAM
Photo: Company, Friday 18 September 2015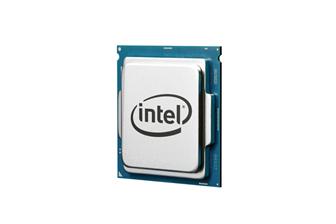 Intel sixth-generation Core processor
Photo: Company, Thursday 3 September 2015
Related news around the web