821 news items tagged materials
Niche-market touch panel specialists including Mildex Optical and Higgstec are poised to hike their prices to reflect rising costs of components and raw materials, according to industry...

Semiconductor equipment vendors ASML and Applied Materials have been hiring talent for their local operations in Taiwan.

Networking IC design specialist Realtek Semiconductor saw its net profit climb to a record high for the fourth consecutive quarter in the first quarter of 2021.

Backend service providers face as much as a 50% shortage of packaging materials from until June as a result of production...

OSATs have been notified by their Japan-based packaging materials suppliers including Showa Denko about a potential supply shortfall of as much as 50% between May and June, according...

Eternal Materials has seen shipments increasing for silicone-based sealant used in miniLED packaging amid growing demand for miniLED backlighting, according to industry sources.

Solar Applied Materials Technology, a Taiwan-based supplier of precious and rare metals, chemicals and materials, is enjoying robust orders from clients in the semiconductor, panel...

Taiwan-based Nichidenbo, which distributes capacitors, MLCCs and other passive components for vendors such as Nippon Chemi-Con and Samsung Electro-Mechanics (Semco), has expressed...

The supply of compensation films and other upstream materials for use in the production of polarizers has become severely tight, which will constrain the overall supply of polarizers...

BenQ Materials has sustained full capacity utilization for polarizer production, with its order visibility clear through the end of the second quarter or even the third quarter, according...

The outlook for quartz components will be postive over the next 1-3 years, thanks to strong demand for automotive electronics, 5G and Wi-Fi 6 applications, according to industry so...

ABF substrate prices still have room for further growth in 2021 to reflect rising costs of upstream components and materials, according to industry sources.

Touch Taiwan 2021 will be hosted from April 21-23 in Taipei with the online edition to be available from April 19-28.

TSMC expects to post revenues of between US$12.9 billion and US$13.2 billion in the second quarter of 2021, which is a 1% sequential increase at the midpoint. Gross margin and operating...

Semiconductor material distributors including Topco Scientific, Topco Technologies and Wahlee Industrial, and IC packaging materials distributors Chang Wah Electromaterials (CWE)...

MediaTek and Elan Microelectronics both plan to raise their chip prices by 10-20% to reflect rising foundry costs starting May 1, while fellow IC design company Realtek Semiconductor...

Taiwan-based IC and material distributors are expected to see their profit growths this year outperform revenue increases, as shortages of IC parts and materials are sending prices...

Materials for PCBs and IC packaging have seen prices rising and the upward trend is set to continue in the second quarter, according to industry sources in Taiwan.

Pure-play foundries have raised their quotes starting the second quarter of 2021 to reflect tight capacity, and are likely to adjust upward the prices again in the third quarter,...

Prices for packaging-use epoxy molding compounds (EMC) will rise 10% starting April and supply shortages are expected to persist through the end of 2021 at least, according to Chang...

Eternal Materials, which supplies resin materials and dry-film photoresists, is set to invest CNY90.52 million (US$13.84 million) to build a coating production line at a plant in...

Taiwan-based CCL makers including Nan Ya Plastics, Iteq and Taiwan Union Technology (TUC) will raise their quotes by 15-20% starting April in response to increased costs of copper...

Clevo, which specializes in gaming and niche notebook manufacturing, expects shortages of display driver ICs and other notebook-use components and materials to worsen in the second...

Corning has disclosed plans to hike its display glass substrate prices in the second quarter of 2021 to reflect increased costs in logistics, energy, raw materials and other operational...

Japan-based semiconductor equipment vendor Tokyo Electron is reportedly eyeing the acquisition of a 6-inch wafer fab in Taiwan that has been put up on sale, while fellow companies...
Related photos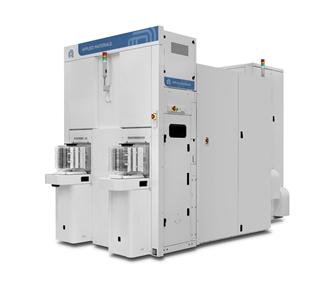 Applied SEMVision G6 defect analysis system
Photo: Company, Monday 15 July 2013

MSI P55A Fuzion for Intel platform and 870A Fuzion for AMD platform
Photo: Company, Wednesday 7 July 2010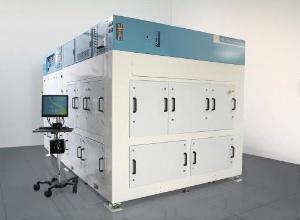 Applied Reflexion GT
Photo: Company, Friday 4 December 2009
Related news around the web