632 news items tagged processor
AMD is making major gains in the notebook processor market in 2020, thanks to strong demand from the education sector. Notebook vendors having been seeking more support from AMD...

AMD is expected to see its share of the notebook processor market reach a company record-high of 20% in 2020, according to market sources.

Datacenter operators have been adopting liquid cooling solutions for their facilities to improve thermal dissipation from new hardware that is generating more heat, and to address...

Most IC suppliers experienced weaker demand and generally poor sales results in the first half of 2020 due to the coronavirus pandemic and strained US-China trade relations. However,...

Intel has launched its new-generation notebook processor series codenamed Tiger Lake that is built using its 10nm SuperFin technology.

With the gaming market expanding quickly in the wake of the coronavirus pandemic, Intel, AMD and Nvidia are all set to release their latest CPUs and GPUs in the second half of 2020...

Google is developing its next-generation Chromebook, codenamed Halvor, with Compal Electronics being the ODM partner, according to industry sources.

Silicon Motion Technology with its PCIe Gen4 SSD controllers has reportedly cut into the supply chain of the world's top-4 notebook vendors for their new Tiger Lake products set for...

Asustek Computer continues to see losses generated by its handset business narrow, and is eyeing the business' return to profitability in 2021, according to market sources.

Renesas Electronics has introduced an ultra-high-definition (UHD) surveillance camera reference design developed in collaboration with Novatek Microelectronics and designed by Systemtec...

IBM has revealed the next generation of its POWER central processing unit (CPU) family, designed for enterprise hybrid cloud computing.

The need for memory solutions in embedded systems is rapidly increasing, in line with the surging growth of Internet of Things (IoT), artificial intelligence (AI), and 5G-enabled...

Tests of 5G smartphone downlink speed in the US and UK by Ookla show that smartphones using the 5G millimeter wave bands, on average, achieve blazingly fast downlink speeds 20 times...

Dialog Semiconductor has announced that its EcoXiP octal xSPI non-volatile memory (NVM), which was added to Dialog's portfolio through its recent acquisition of Adesto Technologies,...

Second-quarter 2020 smartphone AP shipments to China-based vendors amounted to 169.9 million units, down 20.6% year-over-year but up 25.8% quarter-over-quarter.

DRAM and NAND flash are expected to repeat as the two largest IC segments again in 2020 after holding the same positions in 2019, according to IC Insights.

TSMC internally does not consider orders for Intel's processors as long-term ones, and therefore is unlikely to build additional production capacity for the new contract, according...

Intel achieved record second-quarter revenues with 34% data-centric revenue growth and 7% PC-centric revenue growth on year. These results were driven by strong sales of cloud, notebook,...

AMD has announced new 7nm x86 desktop processors with built-in graphics for consumer and commercial PC markets. The AMD Ryzen 4000 series desktop processors with Radeon Graphics and...

It remains to be seen whether unsatisfactory yield rates at Samsung Electronics' 5nm EUV process may affect the launch of Qualcomm's next-generation flagship 5G mobile chip series,...

Imec and Globalfoundries (GF) have jointly announced a hardware demonstration of a new artificial intelligence chip. Based on Imec's analog in memory computing (AiMC) architecture...

Microsoft has launched three new Surface products, the Book 3, Go 2 and Pro X, in Taiwan, targeting the work-from-home user group.

As demand for locally-developed CPUs and GPUs in China continues rising amid the US trade sanctions against Chinese IT enterprises, Taiwan-based IC substrate suppliers are expected...

Chinese handset vendor Xiaomi reportedly will work more closely with MediaTek to jointly develop customized SoCs for 5G smartphones after having its Redmi 10X series adopt the chipmaker's...

Backend houses are gearing up for shipments for Microsoft's upcoming Xbox Series game consoles slated to debut at the end of July, and expect shipments for the new consoles to peak...
Related photos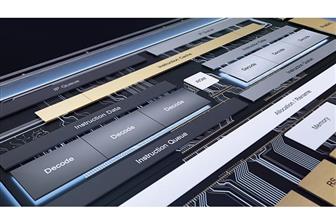 Intel unveils Tremont microarchitecture
Photo: Company, Thursday 21 November 2019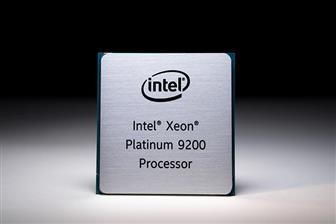 Intel Xeon Platinum 9200 server CPU
Photo: Company, Friday 9 August 2019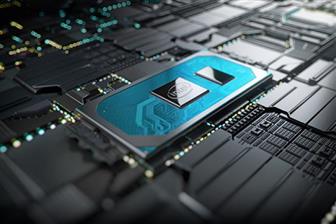 Intel 10th Gen Core processor
Photo: Company, Friday 9 August 2019
Related news around the web