3812 news items tagged product
Anticipating that memory chip prices will be rising this year, memory module makers have started replenishing inventory while also making upward adjustments in their DRAM module quotes,...

Shortages of Intel's PC processors are likely to persist through the end of 2020, prompting notebook makers to adopt AMD's chips in more of their notebooks including business models,...

PCB maker HannStar Board continues to put increased focus on the higher-end notebook segment while stepping up its deployments in the segments of servers and network devices, seeking...

PCB maker Tripod Technology saw its 2019 revenues soar past its projected goal of NT$54 billion (US$1.81 billion) to reach NT$54.45 billion for an annual growth of 4.5%, and is expected...

MSI has introduced a lineup of its new gaming PC series as well as Creator PCs at the ongoing CES 2020. The models are powered by the latest Intel processors.

Leading smartphone brands Samsung and Huawei are ramping up consumption of their own application processor solutions in their products, causing market share to shift away from top...

As opposed to multi-level cell (MLC) and triple-level cell (TLC) memory, single-level cell (SLC) NAND flash enables high-speed reads and writes as well as excellent reliability and...

Established for over 10 years, ThroughTek, an IoT platform cloud provider based in Taiwan, kicks off the new year by making its debut at CES 2020, which will take place on January...

Chunghwa Precision Test Tech (CHPT) saw sales generated from its new VPC (vertical probe card) product line grow to account for a double-digit percentage of the company's total revenues...

LitePoint, a world-leading provider of wireless test solutions, announced recently the inauguration of its 5G lab in Taipei.

Apex International remains optimistic about its sales performance next year, despite the impact of US-China trade disputes on the company's revenues since September, according to...

With 5G infrastructure aggressively being deployed around the world, global industries are optimistic about the changes to business models that 5G commercial operation will enable...

PCB makers Gold Circuit Electronics and Allied Circuit have both seen their production utilization rates ramp up recently thanks to a pick-up in demand for servers, according to sources...

Increasing global awareness on environmental protection is spurring burgeoning developments in the renewable energy sector. According to International Energy Agency (IEA), nearly...

Taiwan-based HDI PCB manufacturers have put increased focus on non-handset applications to improve product portfolios, which is expected to drive up their quotes and profitability...

Prices of TDDI (touch with display driver integration) chips are expected to drop another 10-20% in 2020, according to sources at Taiwan-based fabless chipmakers, which expressed...

MediaTek reportedly plans to unveil its second 5G SoC in the latter half of December, one month after it released the first model of its 5G SoC family product, the Dimensity 1000,...

Taiwan Semiconductor Manufacturing Company (TSMC) saw its November revenues increase 1.7% sequentially, while revenues at United Microelectronics (UMC) and Vanguard International...

Acquiring Panasonic's loss-making semiconductor business will have a negative impact on Nuvoton Technology's profitability in the short term, and it may take time for the business...

The arrival of 5G commercialization will first boost smartphone demand, followed by customer premise equipment (CPE), with small cells to be the last to enjoy the benefits, according...

The global NAND flash memory industry grew 10% in output value sequentially in the third quarter, when bit shipments registered a nearly 15% increase, according to DRAMeXchange.

The rise of the Internet of Things (IoT) creates the use cases from mobile devices to autonomous drones and from surveillance equipment to Advanced Driver-Assistance Systems (ADAS)...

Both 5G cellular network technology and Internet of Things (IoT) provide advancements in performance to enhance and optimize smart applications. The modern computing resources have...

MediaTek will introduce the new generation of its 5G SoCs later this week when the mobile chip specialist discloses its shipment goal next year, according to sources familiar with...

Major Taiwan-based flexible PCB specialists have had their respective production lines for LCP (liquid crystal polymer) antenna boards ready for commercial runs as they are eyeing...
Related photos
Acer Spin 5 convertible notebook
Photo: Company, Tuesday 14 January 2020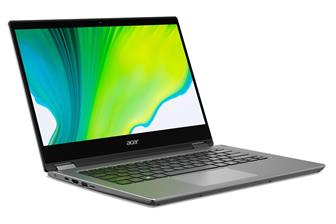 Acer Spin 3 convertible notebook
Photo: Company, Tuesday 14 January 2020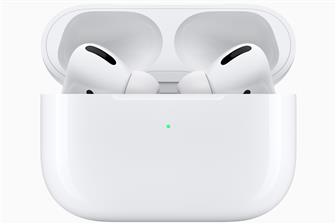 Apple AirPods Pro earbuds
Photo: Company, Wednesday 27 November 2019
Related news around the web