3869 news items tagged sales
US-headquartered companies held 52% of the total worldwide IC market in 2018, followed by their fellow South Korea-based companies with a 27% share,...

Clients may be willing to pay for the expenses for manufacturing partners to move production out of China, but it remains to be seen how much longer such willingness is going to last,...

Mobile SoC specialist MediaTek expects its sales for the second quarter of 2019 to come within the guidance given previously of 13-21% sequential growth.

A total of 104,000 new new-energy cars were sold in China in May 2019, increasing 1.8% on year, according to China Association of Automobile Manufacturers (CAAM).

United Microelectronics (UMC) expects its sales growth this year to be on par with the global foundry industry average.

With Huawei already stocking up on crucial components, the US Commerce Department's ban will not stop Huawei from providing its products and services in the short term. However, the...

PCB manufacturer Tripod Technology has reiterated its revenue target of a slight increase for 2019 amid unfavorable macroeconomic factors.

The EMEA smartphone market reached 83.7 million units in the first quarter of 2019, a 3.3% drop on the same quarter last year, confirming recent trends of a slowing market, according...

IC design houses Novatek Microelectronics and Realtek Semiconductor both saw their May revenues climb to respective record-high levels, thanks to shipments of their new products.

Mobile SoC specialist MediaTek saw its May revenues fall below NT$20 billion (US$636.8 million).

Pure-play foundry Taiwan Semiconductor Manufacturing Company (TSMC) saw its May revenues rebound to over NT$80 billion (US$2.55 billion) - the highest monthly levels thus far in 20...

LCD chemical material supplier Daxin Materials has reported revenues of NT$380 million (US$12.09 million) for May, up 0.2% on month and 12.2% on year.

CCL firm Elite Materials (EMC) has expressed optimism about its revenue and profit performance in 2019, driven mainly by rising product ASPs.

Online shopping sales transaction value accounted for 16.5% of total retail sales value in Taiwan in 2018, up from 12.3% in 2014, according to Market Intelligence & Consulting...

The worldwide semiconductor market is forecast to drop 12.1% to US$412.1 billion in 2019, after climbing to a record high of US$468.8 billion in 2018, according to the World Semiconductor...

AMD's EPYC server platform is expected to enjoy rising shipments and market share starting the third quarter with the releases of next-generation 7nm Rome-based processors, according...

NXP Semiconductor's Immersiv3D audio solution for the smart home market is expected to drive the growth in demand for home-use audio equipment thanks to its high cost-efficiency,...

Billings among North American manufacturers of semiconductor production equipment registered both sequential and on-year decreases in the first quarter of 2019.

Taiwan-based memory module makers have put increased focus on growing sales of their high-margin niche-market product lines to mitigate the impact of falling DRAM and NAND flash prices...

Niche-market IC packaging house Xintec continues to expand its offerings and client portfolio in its target markets, and remains focused on wafer-level packaging, according to company...

Micron Technology is striving to mitigate the impact of the US trade ban on Huawei, according to the US memory chip vendor.

The world's top-3 memory chip vendors are expected to see their sales for the second quarter of 2019 hit the year's lowest quarterly levels after experiencing remarkable sequential...

Taiwan-based IC design houses are expected to report impressive sales results for May, thanks to the roll-outs of their new products and a seasonal pick-up in orders for consumer...

The IC market is likely to stage a strong rebound in the third quarter of 2019, following sequential drops over the previous three quarters, according...

The top-four smartphone vendors in the US market are Apple, Samsung, LG and Lenovo, which together account for nearly 90% of the market share. Samsung and LG have sufficient production...
Related photos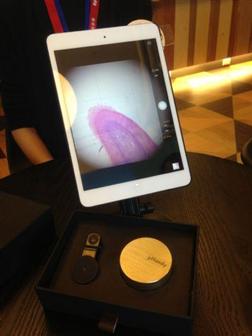 Aidmics uHandy mobile microscope
Photo: Julian Ho, Digitimes, Wednesday 10 June 2015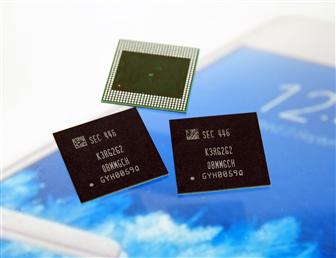 Samsung 20nm LPDDR4 mobile DRAM
Photo: Company, Tuesday 6 January 2015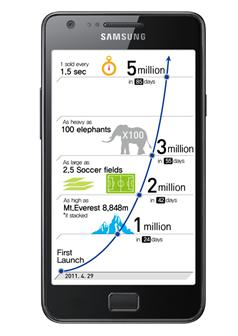 Samsung Galaxy S2
Photo: Company, Monday 8 August 2011
Related news around the web