6162 news items tagged shipments
Following its decision to axe orders for its entry-level and low-end smartphones that use non-Kirin processors in May, Huawei also began cutting orders in early June for its flagship...

TSMC will soon enter volume shipments for new Xilinx adaptive compute acceleration processors manufactured using 7nm process technology, according to industry sources.

In the first quarter of 2019, New Zealand's traditional PC market experienced an 8.3% on-year decline in unit shipments, according to IDC. This follows the 1.5% on-year growth seen...

As Huawei's handset shipments are expected to fall significantly on US trade ban, Taiwan PCB makers have moved to carry out risk diversification deployments by enhancing shipments...

Clients may be willing to pay for the expenses for manufacturing partners to move production out of China, but it remains to be seen how much longer such willingness is going to last,...

Gaming monitor shipments are expected to rise by over 40% on year in 2019 as gaming brands and traditional monitor vendors have been competing aggressively in a market segment that...

Taiwan-based polymer materials supplier U-Best Polymer Industry has come with clear hard coat films for flexible OLED panel applications with volume shipments likely to kick off in...

Wistron is looking to set up a pilot line in the US, while chassis maker Catcher is planning to establish a new plant either in Taiwan or Southeast Asia.

With Huawei already stocking up on crucial components, the US Commerce Department's ban will not stop Huawei from providing its products and services in the short term. However, the...

A 122-member delegation from Taiwan attended the 2019 SelectUSA Investment Summit held June 10-12. TSMC chairman Mark Liu was also in Washington DC at the same time on a separate...

Unitech Printed Circuit Board is expected to post a more than 20% on-year increase in revenues for the second quarter of 2019, thanks to rising rigid-flex PCB shipments for true wireless...

The EMEA smartphone market reached 83.7 million units in the first quarter of 2019, a 3.3% drop on the same quarter last year, confirming recent trends of a slowing market, according...

Taiwan-based notebook component makers at the moment have come up with two different approaches to shipping their products to ODMs, as they closely monitor the development of the...

Major notebook ODMs all saw their shipments pick up in May compared to a month ago, and expect volumes to continue rising in June, boosting their overall second-quarter totals by...

With Huawei already stocking up on crucial components, the US Commerce Department's ban will not stop Huawei from providing its products and services in the short term. However, the...

Wafer test solution provider Chunghwa Precision Test Tech (CHPT) has expressed caution about its shipments in the fourth quarter of 2019, judging from poor order visibility for the...

Because of the US-China trade tensions and Intel's ongoing CPU shortages, worldwide all-in-one (AIO) PC shipments are expected to shrink 5% on year to arrive at only 12.8 million...

IC design houses Novatek Microelectronics and Realtek Semiconductor both saw their May revenues climb to respective record-high levels, thanks to shipments of their new products.

Huawei may slow slightly down its pace of pulling in shipments of PCBs and related materials for 5G base stations in the short term as the company is redesigning circuit layouts to...

Taiwan-based ODMs, such as Quanta Computer, Wiwynn and Inventec, all expect demand for datacenter servers to pick up in the second half of 2019.

Taiwan IC designers have turned conservative about their revenue performances for the second half of 2019 as uncertain fallouts of the US-China trade war and trade sanctions against...

Huawei has recently asked its notebook supply chain partners to suspend deliveries, and has also halted all its new notebook projects, according to sources from the related upstream...

Taiwan makers produced over 90% of the notebooks worldwide in 2008. The top-five notebook makers - Quanta Computer, Compal Electronics, Wistron, Inventec and Asustek Computer - contributed...

DRAMeXchange expects larger-than-expected falls in DRAM ASPs in the third and fourth quarters of 2019, citing the impact of trade disputes between the US and China.

Trade restrictions imposed by the US government on Huawei are set to have an adverse impact on the China-based vendor's smartphone shipments in 2019, according to Digitimes Research...
Related photos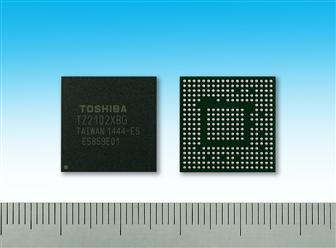 Toshiba TZ2100 group application processors
Photo: Company, Friday 12 December 2014
OCZ Deneva 2 SSD
Photo: Company, Friday 24 June 2011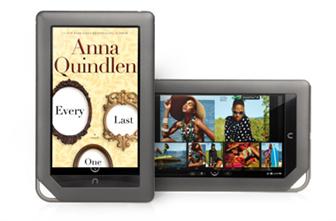 Barnes and Noble's NOOKcolor e-book reader
Photo: company, Thursday 28 October 2010
Related news around the web