3402 news items tagged smartphone
The US-China trade war has put Huawei, and in general the smartphone market, in limbo. Huawei has sharply cut orders...

Following its decision to axe orders for its entry-level and low-end smartphones that use non-Kirin processors in May, Huawei also began cutting orders in early June for its flagship...

Asustek Computer's smartphone business is expected to recover gradually thanks to strong demand for its new ZenFone 6 and the upcoming launch of its second-generation ROG Phone in...

The order visibility for Taiwan-based IC design houses for the third quarter of 2019 is unclear with prospects of seeing demand from the handset sector further soften later on, as...

The Trump administration's move to bar Huawei from sourcing American technology has obvious ramifications for the Chinese technology giant, cutting it off from key suppliers and forcing...

Samsung Electronics America is bringing its upgraded line of Galaxy A Series smartphones to the US this summer, beginning with the Galaxy A50, which will be available starting June...

With Huawei already stocking up on crucial components, the US Commerce Department's ban will not stop Huawei from providing its products and services in the short term. However, the...

Taiwan-based JMC Electronics, which uses both subtrative and semi-additive processes to manufacture chip-on-film (COF) substrates, has strength to better compete with its larger international...

The EMEA smartphone market reached 83.7 million units in the first quarter of 2019, a 3.3% drop on the same quarter last year, confirming recent trends of a slowing market, according...

With Huawei already stocking up on crucial components, the US Commerce Department's ban will not stop Huawei from providing its products and services in the short term. However, the...

As China's Ministry of Industry and Information Technology is set to issue 5G licenses in the near future, sources from cooling module makers have pointed out that they have received...

CCL firm Elite Materials (EMC) has expressed optimism about its revenue and profit performance in 2019, driven mainly by rising product ASPs.

DRAMeXchange expects larger-than-expected falls in DRAM ASPs in the third and fourth quarters of 2019, citing the impact of trade disputes between the US and China.

Aluminum-alloy chassis maker Taiwan Hodaka Technology has entered the supply chain of US-based Boeing, passing its certification for alloying casting and extrusion process engineering,...

Canalys has revised downward its smartphone shipment forecast this year to 1.35 billion units, a 3.1% decrease on year. The revision is to reflect "an uncertain future" resulted from...

Trade restrictions imposed by the US government on Huawei are set to have an adverse impact on the China-based vendor's smartphone shipments in 2019, according to Digitimes Research...

There will be four smartphone market factors affecting Taiwan's PCB production value for 2019, namely the penetration rate for high-end smartphones in emerging countries, deployments...

Suppliers engaged in the supply chain for chip-on-film (COF) packaging remain optimistic about demand coming from the smartphone sector, citing the rising popularity of bezel-less...

Asustek Computer is exhibiting its latest personal, business and gaming hardware at the Asus and Republic of Gamers (ROG) booths at Computex 2019.

At the ongoing Computex Taipei 2019, MediaTek has unveiled its new 7nm 5G SoC for flagship smartphones slated for launch in 2020.

The new Arm Cortex-A77 CPU core and Mali-G77 graphics part, designed for premium smartphones slated for launch next year, have been debuted at the ongoing Computex 2019 in Taipei.

Smartphone shipments to China slid to 71.7 million units, down 31.3% on quarter and 16.7% on year in first-quarter 2019.

Huawei is looking to step up purchases of memory chips from its Japan- and South Korea-based suppliers, including Toshiba Memory and SK Hynix, according to industry sources.

Xiaomi has reported higher than expected revenues of CNY43.76 billion (US$6.33 billion) for the first quarter of 2019, increasing 27.2% from a year earlier.

Efforts by China's smartphone vendors Oppo and Xiaomi to push sales of sub-brand models with high price/performance ratios could affect the own-brand sales of the parent companies...
Related photos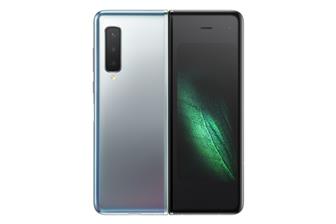 Samsung Galaxy Fold smartphone
Photo: Company, Thursday 21 March 2019
Apple iPhone XR smartphone
Photo: Company, Thursday 13 September 2018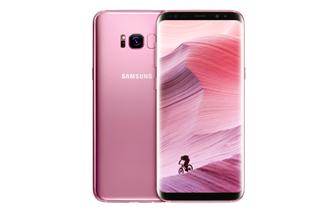 Rose Pink Edition of Samsung Galaxy S8+
Photo: Company, Tuesday 4 July 2017
Related news around the web