318 news items tagged TFT-LCD
Taiwan-based PCB specialist Tripod Technology has posted record revenues and profits for 2019, but it has turned cautious about its business prospect for 2020 as the coronavirus pandemic...

Taiwan's COF (chip on film) supply chain is poised to embrace a prosperous year in 2020, as new COF solutions are expected to be massively applied to integrate optical in-display...

Cleanroom and turnkey equipment supplier Acter has enjoyed an influx of orders particularly from its Taiwan-based clients looking to relocate their manufacturing operations back home...

Clear order visibility for diverse IC packaging materials is seen through the end of the third quarter of the year thanks mainly to increasingly robust demand from OSAT (outsourced...

China-based Chongqing HKC Optoelectronics Technology held a ceremony recently to mark the start of operation at its second 8.6G fab in Chuzhou, eastern China.

Aggregate production capacity for small- to medium-size AMOLED panels at China makers is expected to expand at a CAGR of 59.4% from 2018-2022, according to Digitimes Research.

LCD chemical material supplier Daxin Materials expects its shipments of organic coating materials for IC packaging process to further expand in 2019, having begun to ship such advanced...

The manufacture of LCD and related display devices is widely expected to experience dramatic expansion in the near future. Global production of flat panel displays is conservatively...

Daxin Materials, a specialized chemical material supplier for TFT-LCD and touch panel production, has rolled out organic coating materials for IC packaging process with shipments...

Taiwan's shipments of small- to medium-size LCD panels dropped by a lower-than-expected 1.1% sequentially to 314 million units in the fourth quarter of 2017, as AU Optronics (AUO)...

LG Display (LGD) will move to set up an 8.5G OLED panel plant in Guangzhou, southern China, as South Korea government has lately issued a green light for the investment project, according...

After progressing from the PC and network generation in 2000-2010 to the mobile device and social networking generation during 2010-2020, the ever-advancing tech development will...

With China's LCD panel industry emerging as a major supply source worldwide and demand for panels among China brand vendors of ICT products expanding significantly, Taiwan-based LCD...

Taiwan panel specialist AU Optronics (AUO) expects high order visibility for the first quarter of 2018, especially for high-end, high-value panel products, but it is guardedly optimistic...

Taiwan-based flat panel makers are expected to ship a combined 290 million small- to medium-size TFT-LCD panels in the fourth uarter of 2017, down 8.5% on quarter, due mainly to seasonality,...

China-based Chongqing HKC Optoelectronics Technology has held a groundbreaking ceremony for its second 8.6G TFT-LCD factory located in Chuzhou, eastern China. The new CNY24 billion...

As OLED smartphone and TV applications are in short supply with the market segment dominated by Samsung Display and LG Display, LCD panel makers from China and Taiwan are working...

Chunghwa Picture Tubes (CPT) will begin volume shipments of 18:9 all-screen smartphone panels in the fourth quarter of 2017, with the bulk of the production coming out from its plant...

The popularity of organic light-emitting diode (OLED) TVs and smartphones has boosted not only the OLED display market but also the OLED encapsulation materials market. According...

AUO has decided to not construct a half-10.5G TFT-LCD production line, and instead will step up investment in its 8.5G factory in central Taiwan, according to company COO Michael...

Samsung Display has decided to forgo plans to set up a half-10.5G TFT-LCD factory for TV panels and instead will use the funds to expand its production capacity for small- to medium-size...

E Ink Holdings (EIH) has increasingly focused business operation on e-paper displays and is phasing out production of small- to medium-size TFT-LCD modules, with the revenue proportion...

Taiwan-based TFT-LCD panel makers will together ship 58.15 million large-size (9-inch and above) panels during the second quarter of 2017, increasing 3.4% on quarter but decreasing...

China-based panel makers exhibited small- to medium-size TDDI (touch and display driver integration) LTPS TFT-LCD panels and flexible AMOLED panels at China Information Technology...

There has been increasing demand for LTPS (low-temperature poly-Si) TFT-LCD panels from China-based smartphone vendors as supply of AMOLED panels by Samsung Display has been insufficient,...
Related photos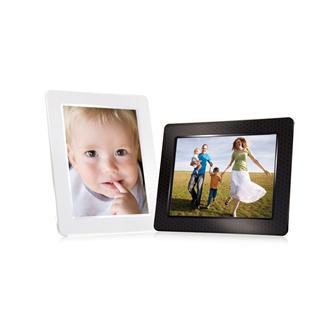 Transcend PF830 digital photo frame
Photo: Company, Wednesday 20 January 2010
NEC 3.5-inch LCD module with reflection improvement
Photo: Company, Friday 17 April 2009
Transcend new 8-inch digital photo frame - the PF810
Photo: company, Thursday 8 January 2009
Related news around the web