55 news items tagged university
Tatung has completed and begun operating a PV system established on the roof of a gymnasium at National Changhua University of Education in central Taiwan, according to Chinese-language...

TFT-LCD panel makers Innolux and AU Optronics (AUO) are stepping up efforts to recruit graduates from top universities in Taiwan with the former looking to hire 2,000 technicians...

San'an Optoelectronics, the largest China-based LED epitaxial wafer and chip maker, is recruiting graduates with master's and doctroal degrees from Taiwan's universities as executives...

An joint R&D team from National Taiwan University (NTU) and National Tsing Hua University (NTHU) has synthesized a platinum complex compound that can form a linear array able...

National Cheng Kung University has unveiled results of 3-year R&D of smart and electric vehicles via cooperation with government-established Automotive Research & Testing...

Former Acer Taiwan's president Towny Huang has recently joined Internet of Things (IoT) startup Citpo Technologies and become the chairman of the firm.

Acer has announced it will cooperate with Taiwan's Fo Guang University to include Acer's BeingNet learning system as compulsory courses. Acer founder Stan Shih said the US has been...

The Department of Resources Engineering under National Cheng Kung University has developed oily slurry recycling technology to process waste from crystalline silicon solar cell pro...

While copper wire is considered a cheaper alternative to gold wire for ball wire bonding used in semiconductor packaging, a process based on aluminum wire has been developed by Taiwan's...

Following its partnership with Taiwan's Chang Gung University on the development of smart garments and healthcare cloud services, and the establishment of a healthcare R&D center,...

Taiwan's National Cheng Kung University has transferred technology for an intelligent medical cloud computing platform to Inform Genomics, a US-based company using proprietary analytical...

The Department of Resources Engineering under National Cheng Kung University in southern Taiwan has developed a method to separate high-purity silicon and silicon carbide from silicon...

Foxlink has signed contracts with Taiwan's Tamkang University and acquired the distribution rights for the university's Chinese writing practice system and will start selling the...

Fujitsu Taiwan and National Cheng Kung University on July 22 signed an MoU for cooperation to establish a Big Data R&D platform specifically for agricultural applications combining...

Compal Electronics on June 24 announced that it has cooperated with Chang Gung University to set up a healthcare R&D center specifically to develop smart garments and healthcare...

Hiwin Technologies, a Taiwan-based maker of components of precision mechanical transmission systems, on May 19 signed with National Tsing Hua University to establish a joint R&D...

Shimane University Hospital is a large, teaching hospital in Japan with a school of medicine, school of nursing, and a medical university. During surgical procedures, the hospital...

Asustek Computer has been aggressive about cloud computing and is set to launch its private cloud service for the National Taiwan University (NTU) in March, while Inventec, seeing...

Taiwan-based Quanta Computer on November 11 donated a cloud computing platform for R&D application to the College of Electrical Engineering and Computer Science of National Taiwan...

LSI announced that Purdue University's Krannert School of Management has implemented an end-to-end SAS storage area network (SAN) based on LSI 6Gb/s SATA+SAS host bus adapters (HBAs)...

Mitac International and Mitac Information Technology, two members of the Mitac Group, and National Yang-Ming University on May 17 signed for cooperation to develop mobile health care...

National Cheng Kung University (NCKU) has become the second university, next to National Taiwan University, in Taiwan to adopt Microsoft's MCloud integrated solutions, which help...

STC.UNM (STC), the technology-transfer arm of the University of New Mexico (UNM), is charging Taiwan Semiconductor Manufacturing Company (TSMC) and Samsung Electronics with patent...

Chunghwa Telecom (CHT) on April 9 announced the signing of a memorandum of understanding (MOU) with Nokia Siemens Networks (NSN) Taiwan to co-establish an LTE-SAE (long term evolution-system...

Taiwan-based processor core IP vendor Andes Technology has agreed to release its AndesCore N9/N10/N12 hardcore and firmcore as well as AndeSight development platform to National Chiao...
Related photos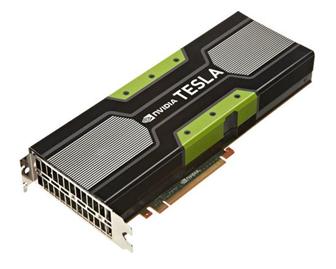 Nvidia Tesla K40 accelerator
Photo: Company, Wednesday 20 November 2013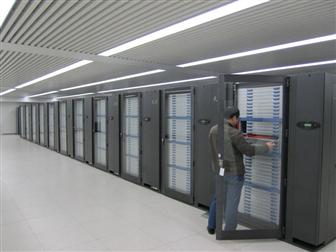 Tianhe-1A supercomputer in China
Photo: Company, Monday 1 November 2010
Related news around the web