141 news items tagged Vizio
TV brand Vizio has indicated sales of Japan-based brands such as Sony, Panasonic and Sharp have been weak. However, South Korea-based brands such as Samsung and LG have been growing...

TV sales are expected to climb to a shipment peak by the end of November as consumers in North America prepare for Black Friday and the year-end holidays, according to industry sou...

Vizio, a leading LCD TV vendor in the North America market, originally planned to launch 450-lumen 7W LED light bulbs for sale through its existing retail channels but has not yet...

Large-size LCD panel makers are taking austerity measures, including adjusting workers' days off and a tighter cost control, to face continuing losses in the market, according to...

Global LCD TV shipments may only reach 206-207 million units in 2011, with the top-five vendors having lowered their shipment targets by a total of 50 million units from the sum of...

Taiwan-based Amtran Technology's LCD TV shipments reached nearly two million units in the first half of 2011, according to industry sources. But the maker may have difficulties achieving...

Low demand in the TV industry has been causing many branded TV firms to lower shipment targets for 2011. Industry sources pointed out global shipments might decrease to 201-210 million...

The top five panel makers, Samsung, LG Display, AU Optronics (AUO), Chimei Innolux (CMI) and Sharp have been increasing supply of panels for 3D TVs and expect the penetration of 3D...

Taiwan-based LCD TV maker Amtran Technology has cut into the LED lighting market in North America through partnership with Vizio, according to company chairman Alpha Wu.

Taiwan-based LCD TV maker Amtran Technology had consolidated revenues of NT$3.523 billion (US$121 million) for April dropping 35% on month and 14.8% on year, while January-April revenues...

Although 2011 has been generally seen as the year for LED TV suppliers to shine, some industry observers have noted that leading TV brands have been shifting their focus back to CCFL-backlit...

LCD TV maker Amtran Technology has posted consolidated revenues of NT$5.48 billion (US$186 million) for March, rising 1.54% sequentially but dropping 1.24% on year. January-March...

Although the LCD TV supply chain is going through an inventory adjustment, major LCD TV brands are planning to increase production in second-quarter 2011 in order to catch up with...

Wistron is expected to see its LCD TV shipments gain momentum soon as the company has landed initial small-volume orders from Sharp, LG Display and Vizio in addition to growing orders...

High-power LED packaging house Lustrous Technology expects shipments to reach one million units in 2011 as shipments are expected to increase significantly in the second half of the...

Vizio is expected to remain in the top position in the North America LCD TV market in the 2010, according to Amtran Technology, a major maker of LCD TVs for Vizio.

Taiwan-based Amtran Technology, a major maker of LCD TVs for Vizio, aims to ship seven million LCD TVs and five million LCD monitors in 2011, respectively growing by 22.8% and 11.5...

Vizio has settled its patent infringement lawsuit with LG Electronics (LGE) and the two companies have signed cross-licensing agreements for the production of LCD TVs, according to...

ViewSonic has launched tablet PCs and smartphones and Vizio will unveil a Android-based tablet PC and smartphones at the upcoming 2011 Consumer Electronics Show (CES). The companies...

Foxconn Electronics (Hon Hai Precision Industry) has landed OEM orders of smartphones and tablets for US-based LCD TV vendor Vizio.

In the latest twist in the battle between Vizio and Samsung Electronics for leadership in the US TV market, Vizio managed to retake the top ranking in LCD TV shipments, while Samsung...

Vizio has outperformed the industry as the number one shipper of LCD high-definition TVs in the third quarter of 2010 for both North America and the US markets. Vizio also took top...

Tension over the patent infringement lawsuit between US-based LCD TV vendor Vizio and Korea-based vendor LG Electronics is rising as the preliminary ruling of US International Trade...

Taiwan-based LCD TV maker Amtran Technology has recently landed orders from an India-based TV vendor and will start shipments in 2011, according to company chairman Alpha Wu.

US-based LCD TV brand Vizio has launched five M series edge-type LED-backlit LCD TVs in Taiwan, according to the vendor's Taiwan-based manufacture partner Amtran Technology.
Related photos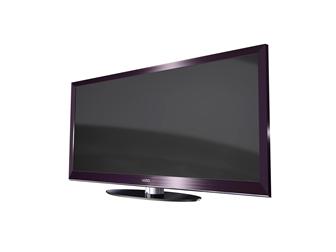 Vizio Cinema58 LED-backlit LCD TV - XVT Pro 580CD
Photo: Company, Monday 11 January 2010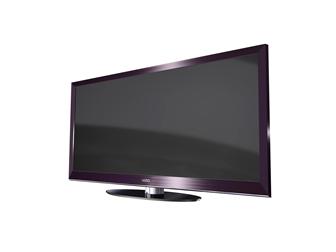 Vizio Cinema58 LED-backlit LCD TV - XVT Pro 580CD
Photo: Company, Friday 8 January 2010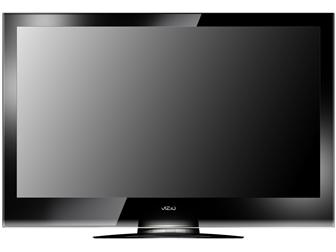 Vizio XVT Pro 3D-ready 480Hz LCD TV
Photo: Company, Friday 8 January 2010
Related news around the web