220 news items tagged Wi-Fi
The supply of DRAM and NAND flash memory chips is set to fall short of demand in the second half of 2020, although a pick-up in end-market demand may arrive later than expected, according...

MediaTek has adjusted downward its 2020 projection for the world's 5G handset shipments to 170-200 million units from over 200 million due to the coronavirus outbreak, with the Chinese...

Networking IC specialist Realtek Semiconductor remains positive about its performance in the first quarter of 2020, with no substantial shifts in customer orders so far despite the...

The penetration rate of Wi-Fi 6 technology is set to surge starting the second half of 2020, when prices of Wi-Fi 6-based devices are expected to touch their sweet spots, according...

Intel currently still holds an 80% share in the global PC market, but the growth of the CPU giant's PC platform business has weakened, thanks to prolonged shortages of its processors...

At CES 2020, many brand vendors showcased devices with support to the latest network standards such as Wi-Fi 6 and 5G, and emerging technologies such as foldable screen, but a lack...

With Wi-Fi 6 becoming a standard for notebooks using Intel's 10th Gen Comet Lake platform, penetration rate of the cooectivity technology is expected to rise from less than 5% in...

Acer has debuted the new Spin 5 and Spin 3, updated models in its convertible notebook line that feature slimmer designs, the latest 10th Gen Intel Core processors and Windows 10...

Taiwan-based testing house King Yuan Electronics (KYEC) is expected to see its first-quarter 2020 revenues hit the highest record ever for the same quarter with monthly revenues to...

MediaTek and Realtek Semiconductors are both gearing up to ramp up their output of Wi-Fi 6 (802.11ax) chips in 2020, according to sources at IC testing solutions providers.

Along with NB-IoT network coverage, smart door locks are expected to become one of the most-demanded IoT devices following smart light sources and smart speakers, as they will become...

The arrival of 5G commercialization will first boost smartphone demand, followed by customer premise equipment (CPE), with small cells to be the last to enjoy the benefits, according...

GaAs foundry Advanced Wireless Semiconductor (AWSC) is gearing up for capacity expansion to satisfy ever-expanding demand for 5G RF (radio frequency), PA (power amplifier), WiFi 6...

As shipments of midrange 5G smartphones are expected to expand significantly in 2020, the resultant strong demand for chipsets will be a major revenue growth driver for Taiwan's backend...

A recent Wi-Fi Alliance (WFA) announcement saying that it has granted an Wi-Fi Certified 6 verification for Samsung Electronics' Galaxy Note 10 heralds the arrival of a high-speed...

GaAs IC foundries including Advanced Wireless Semiconductor (AWSC) and Win Semiconductors have both seen their 6-inch fab capacity utilization rates ramp up, driven by robust demand...

Global chipmakers are keenly developing Wi-Fi 6 chip solutions to support sub-6-GHz 5G smartphones, the mainstream new-generation models estimated to register annual shipments of...

Taiwan's IC-design houses including MediaTek and Realtek Semiconductors have been placing more orders for testing gauges such as IC test sockets as these IC vendors are ready to ramp...

The penetration rate of Wi-Fi 6 technology is expected to reach 10% in 2020, with smartphone applications pioneering the adoption, followed by notebooks and smart household devices,...

Qualcomm is deepening its deployment in the Wi-Fi space as demand for IoT-related transmissions is ready for a jump-start, according to Dino Bekis, the firm's vice president and mobile...

Intel has launched 11 highly-integrated 10th Gen Intel Core processors, manufactured via its 10nm process and designed for 2-in-1s and notebooks. The processors bring artificial intelligence...

With Intel's CPU shortages easing, many Taiwan-based vendors of chips for PCs and notebooks expect to post sequential double-digit revenue increases in the third quarter after seeing...

Despite suffering hiccups in obtaining advanced 5G base stations chips from US suppliers, Huawei is still aggressively taking a three-pronged approach in carrying out its 5G deployments,...

ZTE has launched a 5G/FTTH dual-mode home gateway at Mobile World Congress Shanghai 2019. It is compatible with the 5G networks of high bandwidth, low latency and massive connections,...

Taiwan's dedicated semiconductor materials and devices analysis, testing and verification labs, including Integrated Service Technology, (iST), Materials Aanalysis Technology (MA-tek)...
Related photos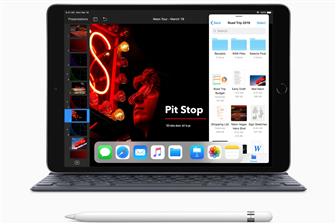 iPad Air with Apple Pencil support
Photo: Company, Tuesday 30 April 2019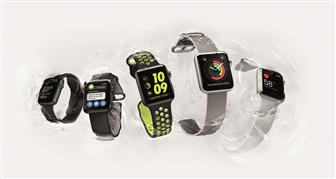 Apple Watch Series 2 smartwatches
Photo: Company, Thursday 8 September 2016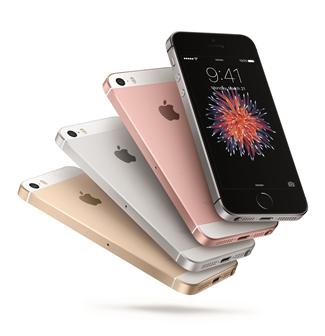 Apple iPhone SE smartphone
Photo: Company, Wednesday 23 March 2016
Related news around the web