267 news items tagged sensor
Sony has been strengthening its high-end CMOS image sensor (CIS) development and is looking to expand its presence in the car-use electronics market. The efforts are expected to bear...

Goodix Technology has obtained fingerprint sensor orders from Huawei for the newly-unveiled Mate 10 devices, according to the China-based IC design house.

Image sensor packaging specialist Xintec is expected to return to profitability in the fourth quarter of 2017 with revenues likely to increase around 30% sequentially to nearly NT$1.3...

Fabless IC firm Himax Technologies has begun shipments of chips based on wafer-level optics (WLO) technology to Apple, according to industry sources. The solution is reportedly a...

ShunSin Technology, a subsidiary of Foxconn Electronics (Hon Hai Precision Industry) specializing in assembly and test of system-in-package (SiP) modules, has obtained new orders...

Lextar Electronics has released PR88M32, an infrared (IR) LED biometric sensor module that it says can recognize human faces and iris. With a thickness of 1.4mm, the sensor module...

MEMS sensor demand for smartphones and automotive applications has been surging, according to sources at Taiwan-based IC backend houses, which have enjoyed a ramp-up of orders placed...

Touch panel specialist General Interface Solution (GIS) plans to enter volume production of ultrasonic fingerprint sensor olutions in 2018 targeting Android-based smartphone vendors...

From the control of household electric appliances at home to the monitoring of satellites in the outer space, grasping more data and expanding management depth and width are the exact...

The value of emerging smart IoT (Internet of Things) applications can be shown based on low power wide area networks (LPWAN) that boast high safety, low cost and easy management,...

Network IC design house Asix Electronics and CMOS image sensor supplier Pixart Imaging are expected to post double-digit sequential growths in third-quarter revenues, according to...

Fingerprint sensor supplier Egis Technology (Egistec) has announced August consolidated revenues grew 34.6% sequentially to a record high of NT$544 million (US$18.1 million).

SilTerra Malaysia Sdn. Bhd., a Malaysian home grown leading semiconductor wafer foundry, today unveiled its latest 0.18-micron CMOS based Ultra Low Leakage (180nm ULL) process technology...

Opto Tech will invest NT$200-300 million (US$6.6-9.9 million) to expand production capacity for semiconductor-based sensor chips by 10%, with the expansion to be completed by the...

Fingerprint sensor supplier Egis Technology (Egistec) is expected to post brisk sales results for the third quarter of 2017, thanks to a pick-up in customer demand, according to a...

Taiwan-based eMemory, a developer and provider of embedded non-volatile memory (eNVM) technology, expects sales to peak for 2017 in the second half of the year thanks to robust demand...

Himax Technologies has expressed optimism about the growth prospects for its non-driver IC business, most notably with its structure light integrated solution for 3D sensing and wafer-level...

Shanghai Huahong Group on August 2 struck a deal with the national China Integrated Circuit Industry Investment Fund and the city government of Wuxi to set up a new 12-inch wafer...

Worldwide CMOS image sensor (CIS) shipments are forecast to grow through 2020 when shipments arrive at nearly US$13.8 billion in value, according to Digitimes Research.

Touch and fingerprint sensor vendor Elan Microelectronics has reported net profit surged 74% from a year earlier to NT$405 million (US$13.3 million) in the first half of 2017. EPS...

Kilopass Technology Inc., a leading provider of semiconductor logic embedded non-volatile memory (eNVM) intellectual property (IP), today announced that Cista Design Inc., a leading...

A ramp-up of orders from China's smartphone sector will buoy revenues at Taiwan-based IC design houses, particularly those specializing in LCD driver ICs, wireless charging solutions...

As a global leader in providing rapid charging solutions, Dialog Semiconductor has demonstrated its prowess in power management for smartphones and other applications. But the market...

Touch and fingerprint sensor vendor Elan Microelectronics saw its June revenues climb to a nine-month high of NT$656 million (US$21.5 million). The company reported revenues of NT$1.87...

Fierce competition among fingerprint sensor suppliers has already brought down prices to less than US$2, with many players even quoting their products to as low as less than US$1.5,...
Related photos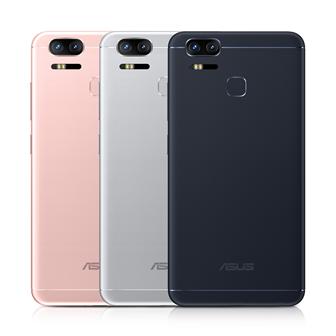 Asustek ZenFone 3 Zoom smartphone
Photo: Company, Monday 23 January 2017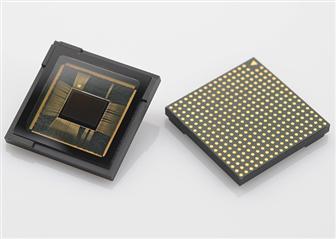 Samsung 12-megapixel image sensor
Photo: Company, Tuesday 22 March 2016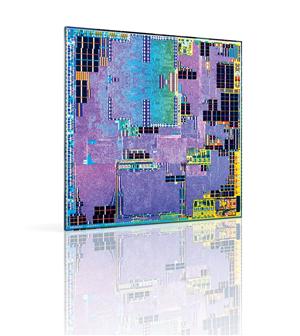 Intel Atom x3 processor
Photo: Company, Wednesday 4 March 2015
Related news around the web