891 news items tagged government
Taiwan Electronic Equipment Industry Association (TEEIA), viewing that South Korea, Japan, China and the US have treated development of semiconductor equipment as a national-level...

Taiwan-based ASIC and SoC design service providers including Alchip, Faraday Technology and Global Unichip continue to see robust demand from China's chipmaking industry, which has...

The Japanese government will begin a JPY300 billion (US$2.786 billion) plan to purchase mobile computing devices to cope with urgent demand for remote study triggered by the coronavirus...

Globalfoundries has announced plans to implement export control security measures at its most advanced manufacturing facility, Fab 8, in Malta, New York. GF will bring its Fab 8 facility...

TSMC already took 7nm and 5nm chip orders from Huawei in advance before stopping taking more orders from the China-based client in the wake of the US government's announcement of...

With the US set to impose new restrictions on exports to China, including exports of some critical semiconductor equipment, the ban that will become effective on June 29 is likely...

TSMC has always been evaluating potential locations for an advanced wafer fab overseas, including the US, but no specific plans have been put in place yet, according to the pure-play...

Notebook supply is expected to fall short of demand in May as components production in the Southeast Asia is being hindered by local contigencies against the coronavirus pandemic,...

Skyworks has suspended manufacturing operations in Mexico due to the coronavirus outbreak, raising speculation about insufficient inventories for the power amplifier vendor's shipments...

The Taiwanese government is stepping up efforts to help local startups hit by the coronavirus pandemic, including financial assistance.

Taiwan-based IT companies continue to move capacities out of China to avoid placing all the eggs in one basket - a trend first triggered by the US-China trade war and now gaining...

Taiwan's Department of Cyber Security Executive Yuan has asked all government agencies and specific non-government organizations not to use video conferencing hardware, software and...

Manufacturers with plants in China's Kunshan have restarted production, but face rising operating costs in the second quarter, according to industry sources.

India has been locked down since March 24 to fight the coronavirus, stalling operations at factories run by manufacturers such as Foxconn Technology Group (Hon Hai Precision Industry),...

China's 5G phone market is expected to regain momentum starting the second quarter of 2020, as the Chinese government is exerting all-out efforts to construct its 5G infrastructure...

Taiwan's Ministry of Science and Technology (MOST) and StanShih Foundation, established by Acer founder Stan Shih, on March 20 jointly hosted a three-day training camp on entrepreneurship...

A TSMC employee has been tested positive for the coronavirus Covid-19, according to a company filing with the Taiwan Stock Exchange (TWSE).

Acer Cyber Security (ACSI), an Internet security solution affiliate of the Acer Group, is seeing growing interest from clients in the financial industry in the wake of the coronavirus...

Global motherboard and graphics card shipments are set to drop to record-low levels in the first half of 2020, thanks to the quickly spreading coronavirus pandemic sweeping over 130...

China is not just accelerating the resumption of manufacturing to prevent its economy from being stalled further by the coronavirus pandemic; it is also keen to boost local consump...

The coronavirus outbreak is expected to start easing between June and July, according to Frank Huang, chairman for Powerchip Semiconductor Manufacturing (PSMC).

Taiwan-based cooling module makers including Power Logic, Sunonwealth Electric Machine and Forcecon Tec all saw their February revenues suffer wider declines both monthly and yearly...

Compal Electronics and Wistron continue to see capacity recovery in China as more of their wolrkers are returning to work, and may see their resumption rates for notebook production...

Foshan City in southern China, among local governments around China, takes the initiative to subsidize purchases of new cars with exhaust emissions meeting new control standards in...

Taiwan-based ODMs including Compal Electronics, Quanta Computer and Inventec have seen capacities at their plants in China recovering in a pace faster than expected amid the coronavirus...
Related photos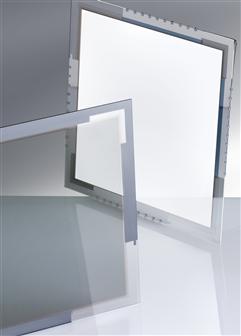 Osram 300dpi transparent PMOLED
Photo: Company, Thursday 22 October 2009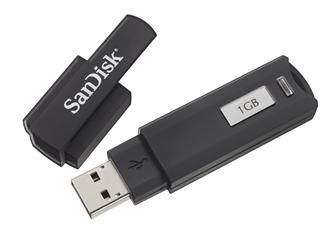 SanDisk Cruzer USB drives
Photo: Company, Tuesday 25 August 2009
Related news around the web