128 news items tagged infrastructure
As the fastest-growing segment of the global water meter industry, the worldwide market for two-way smart meters is set to surpass the US$1 billion mark for the first time in 2019,...

The worldwide integrated infrastructure and platforms market saw revenues increase 33.8% on year to US$2.4 billion during the second quarter of 2014, according to the IDC Worldwide...

According to IDC, factory revenues in the worldwide server market increased 2.5% on year to US$12.6 billion in the second quarter of 2014. Server shipments improved 1.2% on year to...

While the China government has been promoting PV power generation, there is a potential problem that the capacity of its power transmission systems in areas where large PV power-generating...

Digital signage, POS and kiosk constitute the major IT infrastructure for the retail industry. The rapid introduction of touch and networking technologies has reinforced the functions...

With more data center services and cloud solutions have been created on the way, experts are concerned that electricity consumption inside the massive data centers that power the...

China Mobile, China Telecom and China Unicom, three main mobile telecom carriers in China, have been evaluating the feasibility of establishing an infrastructure joint venture specifically...

Asia wireless infrastructure deployments, led by China, continue to be the main driver for the RF power amplifier and RF power semiconductor market in 2013 and beyond. Despite an...

IT infrastructure spending, comprising storage, server, and enterprise networking equipment, in the Middle East and Africa is forecast to reach US$3.47 billion, a 4.1% increase from...

MIMO (multiple input, multiple output), AMC (adaptive modulation and coding) and CA (carrier aggregation) technologies will be adopted in establishing 4G mobile communication networks...

Chunghwa Telecom (CHT) will adopt small cells and RRHs (remote radio heads) for its 4G mobile communication infrastructure in addition to base station equipment, the Chinese-language...

The worldwide integrated infrastructure and platform market experienced 50.2% on-year factory value growth during the second quarter of 2013, totaling US$1.3 billion in system sales...

Turkey's enterprise hardware market, comprising servers and storage solutions, recorded solid double-digit growth in the first half of 2013, according to IDC. The research firm has...

PCB makers BoardTek Electronics and Gold Circuit Electronics as well as CCL maker Taiwan Union Technology (TUC) all are expected to benefit from the build-ups of 4G infrastructure...

Samsung Electronics has announced that it reached another milestone in the development of 14-nanometer (nm) FinFET process technology with the successful tape-out of multiple development...

Far EasTone Telecommunications (FET), one of the three largest mobile telecom carriers in Taiwan, will continue building up its 3G network by adding 3G base stations and expanding...

China's booming economy has led the country to invest more on traffic infrastructure which has created the need for traffic management and security monitoring systems overseen by...

China Telecom, China Unicom and China Mobile, the three largest telecom carriers in China, will invest a total of CNY370 billion (US$58.6 billion) in fiber-optic infrastructure in...

Broadcom recently announced the industry's first 100Gbps full duplex network processor unit (NPU). Targeting the next wave of 100GbE switches and routers for service provider networks,...

Increasing expenditures on equipment intended to support the rollout of 4G LTE wireless services are expected to cause China's total spending on mobile infrastructure gear to peak...

Delta Electronics, a Taiwan-based maker of power supply devices, has announced the launch of InfraSuite, its internally developed energy-saving infrastructure solutions for data centers...

Global capital spending on LTE technology is projected to reach US$24.3 billion in 2013, nearly triple the US$8.7 billion of 2012, according to IHS iSuppli. LTE infrastructure spending...

Cloud client computing solution player Wyse Technology's recent acquisition of cloud computing infrastructure management player Trellia is expected to benefit its major ODM partner...

One of the fastest growing technology markets is networking equipment to support mobile Internet access. The second quarter of 2011 saw mobile Internet infrastructure revenues pass...

The price of solar products has been decreasing across the supply chain in an effort to stimulate weak demand. However, it seems the oversupply problem still exists. Hence, blindly...
Related photos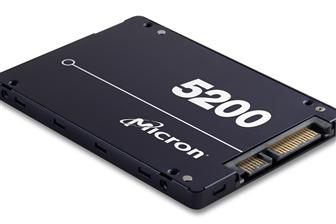 Micron 5200 SATA SSD
Photo: Company, Thursday 25 January 2018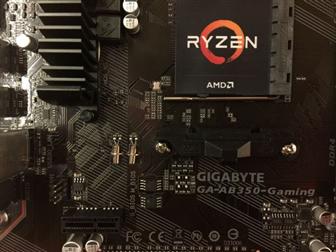 AMD Ryzen processor
Photo: Company, Friday 3 March 2017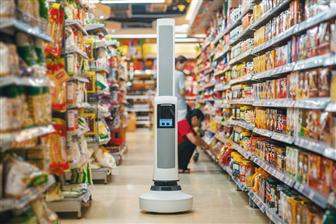 Simbe Robotics's Tally solution
Photo: Company, Tuesday 7 February 2017
Related news around the web