140 news items tagged Windows 7
China-based Hanvon Technology will begin to market its first Windows 7-based tablet PC, the TouchPad B10, in the China market in January 2011. Hanvon is currently outsourcing production...

Toshiba is aiming to launch three new tablet PCs in the first quarter of 2011 and has outsourced their production to its Taiwan-based partners Quanta Computer, Compal Electronics...

First International Computer (FIC), a second-tier Taiwan-based PC and consumer electronics ODM, on November 10 debuted the Tycoon, a tablet PC based on Windows 7 Home Premium, for...

With the Symbian operating system (OS) transforming from a closed platform to an open platform developed by a dozen players, and now once again back under the control of Nokia, it...

The worldwide smartphone market reached a new milestone during the third quarter of 2010, with the leading vendors posting double- or even triple-digit on-year growth, according to...

Acer, at its new netbook launch press conference, noted that the company plans to adopt dual-operating systems (Windows 7 and Android) as one of the standard specifications for its...

Most organizations should be planning and testing Windows 7 this year, and most organizations should try to eliminate Windows XP by the end of 2012, according to Gartner.

Taiwan-based Micro-Star International (MSI) unveiled two tablet PCs at Computex Taipei 2010, one based on Intel architecture and the other on the ARM-based Nvidia Tegra processor.

Asustek Computer is preparing a tablet PC adopting the Intel Atom and Windows 7 operating system in addition to its Google Android/Chrome tablet PC, while Acer's recently revealed...

Asustek Computer has recently dropped its Eee PC 1001HA with Windows 7 to NT$9,999 (US$314) in the Taiwan market and the company has also reduced the price of its dual-core Intel...

Global LCD monitor shipments increased by 3.8% in 2009 to 176.5 million units, up from 170.1 million units in 2008, according to iSuppli.

Taiwan-based touch panel controller and solution supplier Egalax_empia Technology (EETI) has announced a new multi-touch technology, Real Multi Touch, that supports detection for...

STN LCD panel maker Emerging Display Technologies (EDT) has recently received Windows 7 certification for its 11.6-inch projective capacitive touch panel and will start volume shipments...

Combined capex at DRAM chipmakers will reach US$7.85 billion in 2010, up 80% from NT$4.3 billion in 2009, according to DRAMeXchange. Despite the significant growth, the projected...

VIA Technologies has announced the VIA VN1000 digital media chipset for next generation desktop and all-in-one PCs, offering a high definition (HD) multimedia entertainment platform...

Asustek Computer, Acer, Lenovo and even Micro-Star International (MSI), which originally planned to launch in December, are all set to launch their Atom N450-based netbooks on January...

GPS IC makers and distributors will expand their territory in the notebook market as Windows 7 enables built-in GPS platform, according to IC distributors in Taiwan.

HannStar Display signed a patent cross-licensing agreement for TFT-LCD technology with LG Display on November 24, 2009, retroactively effective as of January 1, 2009, according to...

Microsoft will team up with Taiwan-based Senao International, an IT and telecom retain chain, to promote its newly released Windows 7 and Windows Mobile operating systems, according...

IC design house Sonix Technology will sample optical-touch solutions for Windows 7 certification by the end of 2009, with volume production slated for the second quarter of 2010,...

Initial sales (made between October 18-24, 2009 and including Windows 7 pre-sales) of Microsoft's Windows 7 boxed software surpassed those of Vista's first few days on the US market,...

Demand for PCs and hardware did not turn strong after the launch of Windows 7 in late October and is unlikely to do so in 2009 due to most Windows Vista users not needing to replace...

Taiwan-based color filter (CF) maker Cando and China-based TFT-LCD driver IC and capacitive touch controller supplier Pixcir Microelectronics are providing touch panels and touch...

Taiwan-based CyberLink, whose sales chiefly come from bundling its multimedia software solutions with new PCs, may not benefit from the launch of Windows 7 because upgrade to the...

Asustek Computer expects its notebook shipments (including netbook)s will increase from 12 million units in 2009 to over 16 million units in 2010, and global notebook shipments will...
Related photos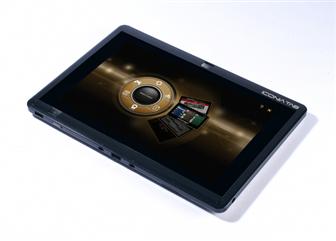 Acer Iconia Pad W500 tablet PC
Photo: Company, Thursday 17 February 2011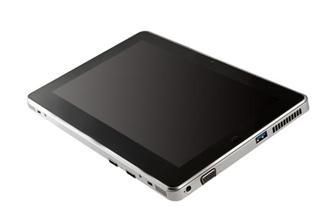 Gigabyte S1080 tablet PC
Photo: Company, Friday 14 January 2011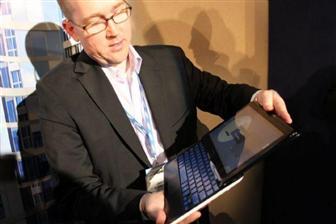 CES 2011: Samsung 7 Series sliding tablet PC
Photo: Yen-Shyang Hwang, Tuesday 11 January 2011
Related news around the web