3003 news items tagged IC
Taiwan-based Spirox, which distributes packaging and testing equipment, has signed a new contract with National Instruments (NI) under which Spirox will sell NI's STS (semiconductor...

With the US trade sanctions likely to prove disastrous to Huawei, Taiwan semiconductor supply chain partners can hardly give clear-cut prospects for the third quarter of 2019 and...

China's largest telecom equipment maker Huawei and its chipmaking arm HiSilicon are ambitiously proceeding with their vertical and horizontal deployments in diverse chip solutions...

The global IC packaging and testing market had a scale of US$28 billion in 2018 with the top-10 players commanding a combined 84% share. Three of the top-10 players are based in China...

The supply of ajinomoto build-up film (ABF) substrates has been tight, and will continue to fall short of demand in the second half of 2019, according to industry sources.

PCB and IC substrate maker Nanya Printed Circuit Board saw its net loss improve to NT$278 million (US$8.9 million) in the first quarter from loss of NT$677.9 million during the same...

Within China's semiconductor industry, the IC design sector actually achieved the most progress in 2018. But how big exactly is China's IC design industry? There have been many versions...

Fabless IC firm Pixart Imaging expects to see its second-quarter revenues increase substantially, driven by robust shipments of its Bluetooth audio chips, according to industry sou...

United Microelectronics (UMC) saw its April revenues climb to a six-month high, while revenues at Vanguard International Semiconductor (VIS) reached...

Taiwan IC designers are now moving to place additional orders with foundry houses and thicken their inventories lest they should suffer insufficient foundry capacity support in the...

LCD driver IC design specialist Novatek Microelectronics expects shipments of its high-ASP and high-margin TDDI (touch and display driver integration) chips to top 20 million units...

Memory chipmakers Nanya Technology, Macronix International and Winbond Electronics have reported sequential increases in April consolidated revenues of 10.5%, 6.2% and 4.5%, respec...

Leading semiconductor test equipment supplier Advantest Corporation will feature its latest products and services enabling the development of 5G technology at Semicon Southeast Asia...

Samsung Electronics will be making significant efforts to strengthen the competitiveness of its logic IC business, and is also eyeing to become the world's largest logic chipmaker...

The semiconductor industry is expected to see demand pick up significantly in the second half of 2019 after gradually hitting the bottom, and Taiwan can compete well in the global...

IC backend house ASE Technology Holding's newly-developed fan-out panel-level packaging (FOPLP) technology has obtained orders from HiSilicon, according to sources familiar with the...

Vanguard International Semiconductor (VIS) remains cautious about its outlook for the second quarter of 2019, as the specialty IC foundry has seen its customers adjust inventory at...

Taiwan PCB makers have to strengthen their investment in R&D of high-end processes to extend their technological lead over Chinese rivals who are fast catching up, CM Lee, chairman...

IC backend house ASE Technology Holding and wafer probe card specialist Chunghwa Precision Test Tech (CHPT) are both engaged in the supply chain for HiSilicon's next-generation flagship...

Taiwan-based Group Up Industrial (GP), dedicated to supplying automation and semiconductor dry process equipment, has seen clear order visibility through the third quarter of 2019...

The total memory market heavily influenced total IC market growth for the positive during the past two years but will likely have a very negative impact on total IC market growth...

LCD driver IC design specialist Novatek Microelectronics has reported net profits surged 114.7% from a year earlier to NT$1.97 billion (US$63.6 million) in the first quarter of 2019...

GaAs IC foundry Win Semiconductors expects to post a 14-16% sequential increase in revenues for the second quarter of 2019, with gross margin to range from 31% to 33%.

Memory backend specialist Powertech Technology is aggressively developing its advanced packaging technology capability for logic IC production, and will remain focused on fan-out...

Taiwan-based IC design houses have seen orders for Android smartphones pick up in the second quarter, thanks mainly to the upcoming rollouts of new models, according to industry so...
Related photos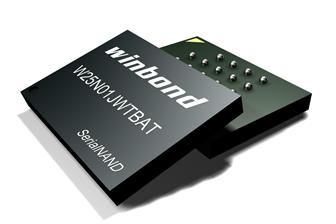 Winbond W25N01JW
Photo: Company, Monday 11 June 2018
Samsung 14nm chips for wearables
Photo: Company, Tuesday 18 October 2016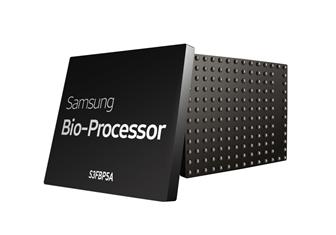 Samsung Bio-Processor
Photo: Company, Tuesday 5 January 2016
Related news around the web