169 news items tagged copper
The global semiconductor packaging materials market reached US$16.7 billion in 2017, according to a report by SEMI and TechSearch International. While slower growth of smartphones...

Taiwan-based Taiflex Scientific, which supplies flexible copper clad laminates and PV module backsheets, has reported net profits for the first quarter of 2018 fell 39.8% sequentially...

Aveni, a developer and manufacturer of wet deposition technologies and chemistries for 2D interconnects and 3D through silicon via packaging, has announced it has obtained results...

Semiconductor material distributor Wahlee Industrial has obtained dry-film photoresist orders from Taiwan-based PCB firms for the production of substrate-like PCBs (SLP), according...

Rising copper foil prices continued to buoy Co-Tech Copper Foil's profitability in the second quarter of 2017, which hit a record high for the fourth consecutive quarter.

Credo Semiconductor, a developer of serializer-deserializer (SerDes) circuits, technology and IP cores, and Foxconn Interconnect Technology, a supplier of interconnect solutions,...

Taiwan-based Faraday Technology has announced an automotive ASIC device qualified for AEC-Q100 and AEC-Q006 as defined by the Automotive Electronics Council (AEC).

Co-Tech Copper Foil has expressed optimism about its performance during 2017 citing robust copper foil demand.

Co-Tech Copper Foil has reported net profits of NT$347 million (US$11.41 million) for the first quarter of 2017, increasing 19.33% on quarter and 556.86% on year. The earnings translated...

Co-Tech Copper Foil is expected to post sequential revenue growth in the first quarter of 2017, as supply of copper foil is tight, according to industry sources.

Co-Tech Copper Foil has reported consolidated revenues of NT$520 million (US$16.37 million) for November, increasing 2.56% sequentially and 39.31% on year. Accumulated 2016 revenues...

While copper wire is considered a cheaper alternative to gold wire for ball wire bonding used in semiconductor packaging, a process based on aluminum wire has been developed by Taiwan's...

While fiber-optic networks are increasingly replacing copper-wired networks, they are unlikely to completely replace copper in 10 years, according to chairman John Lee for networking/communication...

Copper foil maker Co-Tech Copper Foil has reported consolidated revenues of NT$366 million (US$11.2 million) for February 2016, up 14.3% on year. Revenues for the first two months...

Flexible copper clad-laminate (FCCL) maker Asia Electronic Materials (AEM) has reported revenues of NT$119 million (US$3.8 million) for June 2015, up 4.15% on month but down 26.15%...

The global IC packaging and testing industry has been working through excessive inventory for almost two quarters, but is set for tepid growth in the second half of the year, according...

Applied Materials has announced its Applied Endura Cirrus HTX PVD (physical vapor deposition) system with breakthrough technology for patterning copper interconnects at 10nm and beyond...

Co-Tech Copper Foil has developed copper oxide powders for use in HDI manufacturing, with volume shipments slated for the second quarter of 2015, according to the copper foil maker...

Co-Tech Copper Foil expects its sales to improve in the third quarter of 2014 due a rebound of copper foils from the notebook sector, according to the company.

Copper foil suppliers are unlikely to hike their quotes for the time being due to oversupply in the market despite stabilizing copper prices, according to industry sources.

Co-Tech Copper Foil will shift its focus to produce new products, including copper oxide and thin copper foil for lithium batteries, to shore up its profitability, according to company...

Copper foil manufacturer Co-Tech will start producing copper oxide in the second quarter of 2014, with a monthly capacity of 200-300 tons, according to the company.

Chip packager Siliconware Precision Industries (SPIL) expects the development of its silver wire-bonding packaging business to bear fruit in 2014.

Quotes for copper foil are likely to continue to drop in the first quarter of 2014 due to oversupply caused by capacity ramps by China-based suppliers, according to industry source...

Advanced Semiconductor Engineering (ASE) has announced a joint development and product agreement for assembly services of automotive products with Infineon Technologies. The collaboration...
Related photos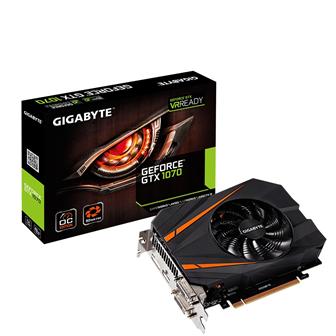 Gigabyte GeForce GTX 1070 Mini ITX OC Edition graphics card
Photo: Company, Thursday 14 July 2016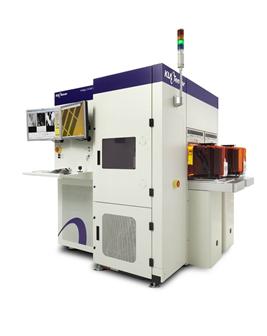 KLA-Tencor VisEdge CV300R-EP
Photo: Company, Wednesday 1 September 2010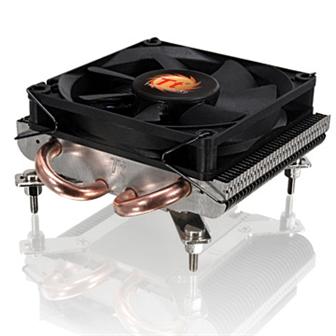 Thermaltake SlimX3 CPU cooler
Photo: Company, Monday 12 April 2010
Related news around the web