627 news items tagged Qualcomm
The replacement demand boom for Intel's Purley Xeon server processors may not appear until the end of 2018 or even the first half of 2019 due mainly to expensive prices affecting...

Members of Qualcomm's top management are still divided over whether the company should stay in or withdraw from the server market, despite reportedly having sharply reduced R&D...

Shipments of smartphone-use application processors in China are expected to increase 17% sequentially to 173.8 million units in the second quarter of 2018, Digitimes Research estim...

About half of new smartphone models launched by China's smartphone vendors, including the top-four players Huawei, Xiaomi Technology, Oppo and Vivo, as well as other brands, by the...

Smartphone brands are expected to increase their adoption of under-display fingerprint sensors, which allow phones to have full-screen displays with an invisible fingerprint feature,...

Taiwan Semiconductor Manufacturing Company (TSMC) is likely to score record profits for 2018 as the company will be gradually ramping up volume production of 7nm process in the second...

Despite AI (artificial intelligence) technologies and applications still at a nascent development stage, global tech giants have rushed to invest heavily in making strategic deployments...

The world's leading semiconductor suppliers have significantly increased their combined market share over the past decade. According to IC Insights, the top-5 semiconductor suppliers...

Digital camera ODM and imaging solution developer Altek has disclosed it has become a design partner for Qualcomm by offering reference designs for two latest Qualcomm SoCs.

China-based artificial intelligence (AI) chip developers including Hisilicon Semiconductor, Cambricon, DeePhi Tech, Horizon Robotics and Bitmain have been aggressively planning new...

China smartphone vendors including Huawei, Oppo and Xiaomi have lately launched their respective 2018 flagship devices boasting high price-performance ratios and multiple smart functions,...

Taiwan Semiconductor Manufacturing Company (TSMC) is expected to see its March revenues rebound to over NT$100 billion (US$3.43 billion), driven by a ramp-up of 16nm and 12nm chip...

Global semiconductor revenues grew 21.7% to US$429.1 billion in 2017, the highest year-over-year growth in 14 years, according to IHS Markit.

China-based companies have shown the largest fabless IC market share gain since 2010, according to IC Insights. China-based fabless chipmakers collectively captured an only 5% share...

Smartphone vendors in the Android camp are rushing to incorporate in-display fingerprint recognition technology into their 18:9 all-screen models as they have turned conservative...

The new Samsung Galaxy S9+ equipped with 64GB of NAND flash memory (model number SM-G965U1) carries a bill of materials (BOM) cost of US$375.80, much higher than for previous versions...

MediaTek has dismissed a Taiwan media report that claimed the company had been approached by Broadcom about a takeover.

TSMC's 16nm and 12nm process production capacity has been tight in the first quarter of 2018 driven by strong demand for GPUs and ASICs for cryptocurrency mining, according to industry...

MediaTek's recently-introduced Helio P60 mobile SoC that comes with AI capabilities has been adopted by Oppo and Meizu for their upcoming smartphone models, according to a report...

Digitimes Research estimates total shipments of smartphone application processors (AP) worldwide will grow 1.5% on year to 1.67 billion units in 2018. The slowing growth in the smartphone...

With the imminent commercialization of 5G mobile technologies and services, mobile chipset suppliers, telecom operators and related supply chains will all face the initial incorporation...

Himax Technologies has presented Android smartphone samples equipped with the company's 3D sensing total solution at the 2018 Mobile World Congress in Barcelona. The solution is ready...

Shipments of smartphone-use application processors in China are expected to decline 18.2% sequentially in the first quarter of 2018, according to Digitimes Research.

Based on surveys Digitimes Research conducted in China in December 2017, shipments of smartphone application processors (AP) to the China market in 2017 were able to maintain positive...

Samsung Electronics and Qualcomm Technologies have announced their intention to expand their decade-long foundry relationship into EUV (extreme ultra violet) lithography process technology,...
Related photos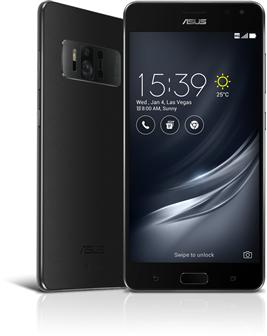 Asustek ZenFone AR smartphone
Photo: Company, Monday 23 January 2017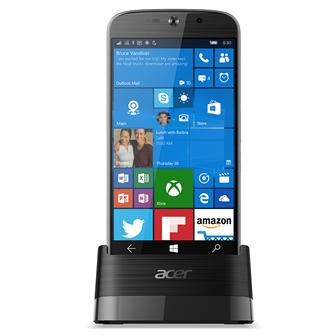 Acer Liquid Jade Primo smartphone
Photo: Company, Thursday 7 January 2016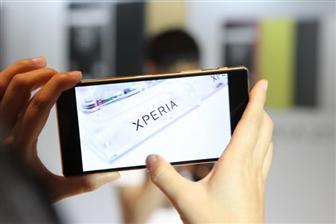 Sony Xperia Z5 smartphone
Photo: Company, Tuesday 8 September 2015
Related news around the web