1041 news items tagged 2018
United Microelectronics Corporation (UMC), a leading global semiconductor foundry, recently held its 2018 China Technology Forum at Jumeirah Himalayas Hotel Shanghai in Shanghai,...

Growth in DRAM bit demand will outpace bit supply growth in 2018, according to Wu Chia-chau, chairman for chipmaker Nanya Technology.

Taiwan-based pure-play foundry UMC plans to invest a total of US$1.25 billion in its China-based plants where production capacity will be expanded to meet local demand, said company...

Taiwan-based backend houses are expected to significantly benefit from increasingly brisk market demand for MEMS sensors for use in smartphones and other consumer electronics devices,...

Samsung Electronics is expected to see shipments of its high-end QLED TVs expand robustly in 2018, buoyed by enriched product portfolios and functionalities, according to Simon Sim,...

Taiwan's large-size LCD panel shipments decreased 4.4% sequentially, but went up 4.6% on year in the first quarter of 2018.

China's IC industry output value grew 20.8% from a year earlier to CNY115.29 billion (US$18.1 billion) in the first quarter of 2018, according to statistics released by the China...

HTC has introduced its new flagship smartphone, the HTC U12+, in the Taiwan market, priced at NT$23,900 (US$798) for a 6GB RAM/64GB ROM version and NT$24,900 for another 6GB RAM/138GB...

G.SKILL International will be hosting two major extreme overclocking events - the 7th Annual OC World Record Stage 2018 and the 5th Annual OC World Cup 2018 - and the first ever G.SKILL...

LandMark Optoelectronics, a maker of GaAs- and InP-based epitaxial wafers for production of laser diodes and other optical communication components, is confident that it will be able...

Toshiba Memory (TMC) announced recently it had decided to start constructing a new fab for BiCS FLASH, the company's proprietary 3D flash memory, in Kitakami (Iwate prefecture, Japan)...

North America-based manufacturers of semiconductor equipment posted US$2.69 billion in billings worldwide in April 2018 (three-month average basis), according to SEMI. The billings...

Samsung Electronics has disclosed its comprehensive process technology roadmap updates down to 3nm at the annual Samsung Foundry Forum in the US.

Semiconductor Manufacturing International (SMIC) and Huali Microelectronics, and memory foundry specialist Yangtze Memory Technologies (YMTC) are all gearing up for transition to...

Global sales of mobile DRAM memory increased 5.3% sequentially to a record high of US$8.435 billion in the first quarter of 2018, according to DRAMeXchange. The industry is expected...

Backend houses Formosa Advanced Technologies (FATC) and Walton Advanced Engineering have seen stable orders for DRAM memory, according to industry sources.

Memory module firm Apacer Technology will start mass shipments of 3D NAND flash products for industrial control applications in the first quarter of 2019, according to company president...

Taiwan-based Yageo has reached a deal to buy US-based Pulse Electronics, a supplier of electronic components, for US$740 million in cash.

IC Insights has revised upward its semiconductor industry capex growth forecast for 2018 to 14% from 8%. The industry capital spending is also forecast to exceed US$100 billion for...

ASMedia Technology, which makes high-speed transmission chips for AMD, is expected to see its annual revenues hit a new high in 2018, as the US client is gaining impressive momentum...

Micron Technology and Intel have announced joint production and shipments of what they claim to be the industry's first 4bits/cell 3D NAND technology. Leveraging a proven 64-layer...

Foundry houses raising quotes for 8-inch capacity amid tight supply are creating pressure on IC designers' profit margins in the short term, but in the long run could be a stabilizing...

The abrupt waning of the crypto mining craze starting in April is expected to affect the profitability of major graphics card suppliers Nvidia and AMD from the second to fourth quarters...

A total of 388 startups from 21 countries will participate in InnoVEX during Computex 2018, according to the organizers.

According to surveys Digitimes Research conducted in China in March 2018, shipments of smartphone application processors (AP) in China will show a rebound in the second quarter of...
Related photos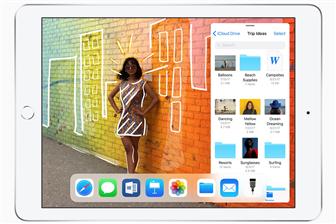 Apple 9.7-inch iPad (2018)
Photo: Company, Friday 30 March 2018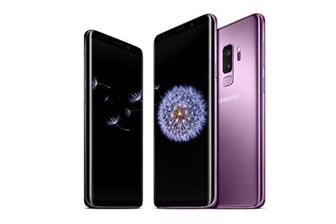 Samsung Galaxy S9, S9+
Photo: Company, Friday 2 March 2018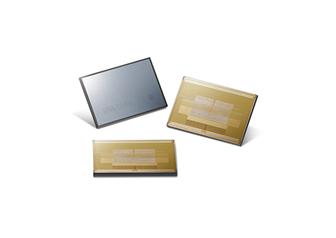 Samsung 8GB HBM2
Photo: Company, Monday 24 July 2017
Related news around the web