320 news items tagged AMOLED
Viewing that Samsung Display and LG Display have started volume production of flexible AMOLED panels for use in smartphones and other mobile devices, China-based panel makers BOE...

Samsung Display, in an attempt to tout China-based smartphone vendors, has offered standard AMOLED touch panel solutions for common use to keep prices down, according to Taiwan-based...

LTPS TFT-LCD, AMOLED and Oxide TFT-LCD panels took up 28.3%, 9.1% and 4.4% respectively of China-made handsets in 2015, according to China-based CINNO Research.

Shipments of panels for smartphone displays in 2015 are expected to have reached 1.82 billion units, and shipments for 2016 are forecast to grow 7% on year to 1.95 billion units....

Full HD panels reached a record 21% of the smartphone display market in the third quarter of 2015, due in large part to increases in AMOLED panel adoption by Samsung Electronics and...

South Korea is expected to adopt AMOLED display technology, PI (polyimide) plastic substrates, organic TFT driving technology and roll-to-roll process to develop large-size flexible...

The complementary investment market in Korea for OLED manufacturing equipment is expected to record US$8.64 billion between 2016-2020, according to UBI Research,

Samsung Display aims to bring down pricing of small- to medium-size AMOLED displays within 10% of that for LCDs in 2016, according to to a report from China Times.

In 2015, the total production capacity for AMOLED surface area will be 9.9 million square meters while that for TFT LCD will be 26 million square meters, according to Sigmaintell...

In addition to reaching 90% yields for a-Si displays, China panel makers are also ramping up production of AMOLED, Ultra HD (4K) and IGZO applications to meet demand from high-end...

Korea panel makers aim to hold a 50% share in total display sales generated in 2017 through production of AMOLED, flexible, transparent and glasses-free 3D displays, according to...

LG Display has recently visited China-based handset vendors Oppo and Vivo to discuss supplying increased amounts of AMOLED panels.

AMOLED TV pricing in China has decreased 17% since May of 2015, falling to an average price of CNY16,157 (US$2,542), according to research firm AVC.

As China makers continue to ramp up capacity for LCD applications, Korea panel makers will increase AMOLED production as well as their product lines to maintain a competitive edge...

Apple will look to Japan Display (JDI) as its main panel maker in 2016, according to media reports in Japan citing industry sources.

Many China-based smartphone vendors are planning to use AMOLED in their high-end smartphones in 2016 and are looking to Samsung Display for panel supply as the maker continues to...

Touch panel maker Cando, a subsidiary of TPK Holding, has unveiled new flexible thin-film touch panel technology that is expected to go into production by the end of 2015 and be integrated...

Industrial Technology Research Institute (ITRI) is optimistic about its cooperation with Chunghwa Picture Tubes (CPT) to develop foldable AMOLED displays, and is aiming to mass produce...

The Industrial Technology Research Institute (ITRI) will display On-Cell Touch AMOLED technology in addition to new wearable display solutions at Touch Taiwan 2015.

The Industrial Technology Research Institute (ITRI) is increasing cooperation with Lintec to develop flexible AMOLED panel packaging solutions in order to further commercialization...

China-based AMOLED display maker EverDisplay Optronics has developed 6-inch Ultra HD (4K) AMOLED panels with 734ppi and is currently in talks with various vendors to bring the technology...

Samsung Display will construct new 10.6G production facilities that are expected to go into production in the second half of 2017, according to a new report from Korea-based ET...

Small- to medium-size LTPS AMOLED panel production capacity is expected to grow 30% on year in 2015. In addition to South Korea makers pushing production, China makers are showing...

Approximately 15 million of the smartphones sold in China during the first half of 2015 used AMOLED panels, up 19.9% on year, according to Sigmaintell Consulting.

Samsung Electronics is planning to unveil 8-inch and 9.7-inch Galaxy Tab S2 tablets equipped with Super AMOLED screens in the Taiwan market on July 28. Both devices adopt 4:3 ratio...
Related photos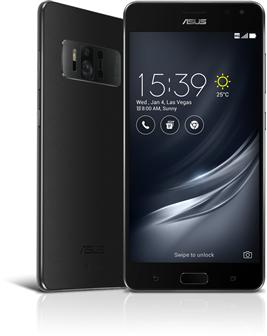 Asustek ZenFone AR smartphone
Photo: Company, Monday 23 January 2017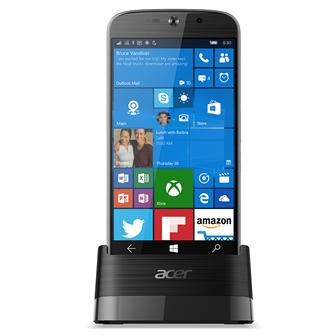 Acer Liquid Jade Primo smartphone
Photo: Company, Thursday 7 January 2016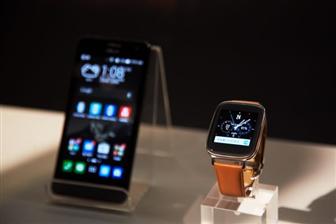 Asustek ZenWatch smartwatch
Photo: Company, Thursday 25 December 2014
Related news around the web