Emerging tech, businesses news coverage
Intel has announced new enhanced Internet of Things (IoT) capabilities. The 11th Gen Intel Core processors, Intel Atom x6000E series, and Intel Pentium and Celeron N and J series...

The global IC foundry industry output is forecast to increase 17% to US$70 billion in 2020, and rise another 6.8% in 2021, according to Digitimes Research's latest report.

Following the announcement of an investment of NT$4.5 billion in Taiwan Tech Arena (TTA) in northern Taiwan for promoting entrepreneurship and innovation, Taiwan's Ministry of Economic...

Government-sponsored Industrial Technology Research Institute (ITRI) has formed Taiwan Electric Vehicle (EV) Power Charging Technology Promotion Allianceto seeking to create a local...

Foxconn Electronics (Hon Hai Precision Industry) has formed a strategic alliance with passive component supplier Yageo, combining their resources to develop solutions and services...

Nvidia, already the world's leading supplier for graphics chips, has made it clear that it is to compete with other chip giant such as Intel in the AI chip sector, and it received...

With the advent of the AIoT era, Asus has embraced new technologies and methods to develop advanced manufacturing capabilities. At the end of 2019, Asus expanded the company's AIoT...

The emerging artificial intelligence (AI) and 5G technologies are set to generate unprecedented opportunities and productivity, which will be driving the memory market growth over...

Acer has seen sales generated from non-PC products climb as a proportion of company revenues to 20%, and expects the proportion to continue expanding thanks to its business diversification...

Corning Display Technologies Taiwan has recently tied up with two local startups, Memorence AI and TD42, to jointly develop image recognition technologies and solutions.

PCB equipment supplier Symtek Automation Asia (SAA) expects higher sales in second-half 2020 than in first-half 2020, with even brighter market prospect for 2021.

A fingerprint identification chip for large-area in-display sensing applications co-developed by Taiwan-based Egis Technology, eMemory Technology and Innolux is likely to secure validation...

Winbond Electronics Corporation, a leading global supplier of semiconductor memory solutions, today revealed that the latest system-on-chip (SoC) from artificial intelligence (AI)...

Nvidia's GPU and AI solutions have seen strong demand from the datacenter market segment, and its acquisition of Arm should help complement the business.

Taiwan-based Unimicron, Nan Ya PCB and Kinsus Interconnect Technology have seen their ABF substrate capacities fully booked throughout the first half of 2021 thanks to strong demand...

Taiwan-based solar module maker Tainergy Tech reportedly has sent samples of its newly developed semi-insulating SiC (silicon carbide) substrates for validation by GaAs foundry specialist...

The global IT ecosystem is undergoing fundamental changes in the wake of the coronavirus pandemic and US-China trade tensions. Inventec, as one of the major ODMs worldwide, is at...

Growing maturity of artificial intelligence (AI) technology is enabling leaping advances in automated optical inspection (AOI) for the manufacturing sector. ADLINK is working with...

Arm stands to lose its Chinese clients by becoming a part of the US-based Nvidia amid China's campaign to shed its reliance on American IC suppliers.

Advanced, smart and green manufacturing will take center stage on-site and online during SEMICON Taiwan 2020 that takes place during September 23-25.

China-based SGMW sold 9,200 Hongguan Mini EV, a compact electric vehicle, in the Chinese market in August, the second largest EV sales volume next only to 12,000 Tesla Model 3, according...

Nvidia and SoftBank Group (SBG) have announced a definitive agreement under which the former will acquire Arm from the latter and the SoftBank Vision Fund in a transaction valued...

IBM Taiwan expects its AI storage systems to benefit from the ongoing transformation of Taiwan's financial sector, Taiwanese manufacturers moving operations back home and the rapid...

In China's push to stimulate economic growth by undertaking new infrastructure projects, artifical intelligence (AI) plays the role of facilitating digital transformation and upgrades...

Leading OSAT providers, such as ASE Technology, are expected to see revenues generated from their SiP businesses climb about 30% in 2020, driven by demand for 5G, AI and HPC device...
Related photos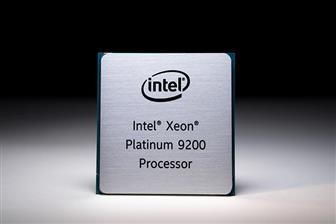 Intel Xeon Platinum 9200 server CPU
Photo: Company, Aug 9.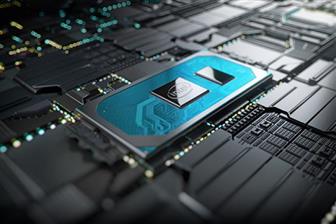 Intel 10th Gen Core processor
Photo: Company, Aug 9.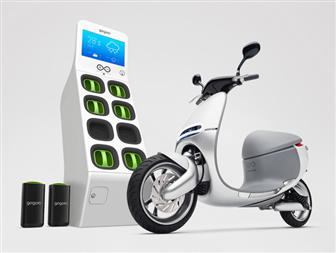 Gogoro Smartscooter
Photo: Company, Mar 31.
Related news around the web