China-based Huawei's worldwide reach
Taiwan's notebook shipments picked up 82.2% sequentially and 27.3% on year to arrive at 42.68 million units in the second quarter of 2020.

IC test interface solutions provider Chunghwa Precision Test Tech (CHPT) saw its revenues for the first seven months of 2020 jump 44.7% on year to NT$2.343 billion (US$79.69 million)...

Second-quarter 2020 global server shipments enjoyed a strong growth thanks to soaring demand for cloud computing services and from the work-from-home (WFH) segment in addition to...

Bracing for fresh US trade bans, Huawei is making contingency plans, increasing purchases of third-party mobile application...

Huawei is increasing the proportion of mobile application processors (APs) from third-party suppliers for its smartphones, reducing use of Kirin chips from its subsidiary HiSilicon...

CCL firms including Iteq and Taiwan Union Technology (TUC) are cautious about the third quarter, due mainly to a slowdown in demand for 5G base station equipment from China, according...

Huawei shipped more smartphones worldwide than any other vendor for the first time in the second quarter of 2020, marking the first quarter in nine years that a company other than...

With the 5G phone segment likely to become a main battlefield of the global handset market in the second half of 2020, pricing strategies adopted by different vendors, Apple in particular,...

Memory chipmakers have seen their inventory levels start swelling amid continued weak demand for smartphones, according to industry sources.

Micron Technology remains optimistic about its operations in the fourth quarter of fiscal 2020, thanks to continued strong demand for data center applications, and the company's efforts...

China-based O-Film Group's wholly-owned subsidiary Nanchang O-Film Optical Display Technology is among the 11 Chinese firms newly blacklisted by the US for alleged human rights violations,...

China's state-backed SMIC has stepped up the development of its FinFET process technology, disclosing plans to roll out its FinFET N+1 and N+2 processes without implementing EUV li...

It remains to be seen whether unsatisfactory yield rates at Samsung Electronics' 5nm EUV process may affect the launch of Qualcomm's next-generation flagship 5G mobile chip series,...

China's top-3 backend houses JCET, Huatian Technology and Tongfu Microelectronics, now all among the world's top-10 IC assembly and testing firms, are gaining increasing business...

TSMC expects to see 5nm process technology account for about 8% of its total wafer revenue in 2020, compared with the about 10% estimated previously. The foundry also confirmed it...

MediaTek's backend partners in Taiwan including ASE Technology, King Yuan Electronics and Sigurd Microelectronics will see clear order visibility stretching to at least the first...

Smartphone shipments in the China market decreased 17% on year to 28.6 million units in June, with 5G models accounting for 17.5 million units or 61% of overall shipments in the month,...

Market watchers are generally optimistic about TSMC's sales performance in the third quarter and all of 2020, despite the ongoing coronavirus pandemic and tougher US sanctions against...

China has been stepping up its de-Americanization campaign seeking to strengthen its chip self-sufficiency in 2020 as its trade disputes with the US intensify, according to industry...

Huawei has announced it generated CNY454 billion (US$64.9 billion) in revenue during the first half of 2020, a 13.1% increase on year, with a net profit margin of 9.2%.

MediaTek has reported consolidated revenue climbed 11.1% sequentially to a 14-quarter high of NT$67.6 billion (US$2.3 billion) in the second quarter of 2020. The results beat its...

Taiwan's monthly IC exports soared past the US$10 billion level in June for the first time ever, reaching US$10.253 billion for an annual increase of 27.54% due mainly to rush shipments...

Handset mainboard makers such as Compeq Manufacturing and CCL suppliers including Elite Material (EMC) still expect a pick up in seasonal demand in the second half of 2020 with better...

Taiwan's PCB makers have turned cautious about their shipments for non-Apple handset applications in the second half of the year as most Chinese vendors have yet to give clear shipment...

As demand for locally-developed CPUs and GPUs in China continues rising amid the US trade sanctions against Chinese IT enterprises, Taiwan-based IC substrate suppliers are expected...
Related photos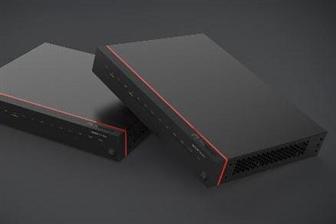 Huawei SD-WAN uCPE AR650
Photo: Company, Feb 22.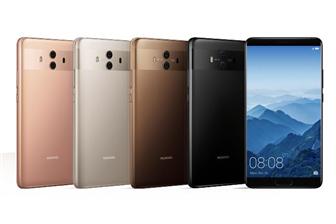 Huawei Mate 10
Photo: Company, Oct 17.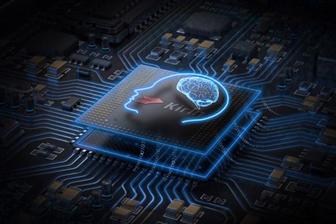 IFA 2017: Huawei Kirin 970
Photo: Company, Sep 4.
Related news around the web