Digitimes trackes the latest trends in industrial computing applications, including IoT, Industry 4.0 and automation and robotics.
TSMC expects to post revenues of between US$12.9 billion and US$13.2 billion in the second quarter of 2021, which is a 1% sequential increase at the midpoint. Gross margin and operating...

India-based Bharti Enterprises is to develop IoT and other communication devices with local EMS Dixon Technologies to capitalize on the government policy designed to encourage local...

Wistron has partnered with AppWorks to activate an accelerator program, aiming to recruit startups particularly from the AI, cloud computing and cyber security industries.

Tight global supply of TXCO (temperature-compensated crystal oscillator) controller ICs seen after a fire damaged in October 2020 a plant operated by Japan's leading vendor AKM is...

Pure-play foundry Powerchip Semiconductor Manufacturing (PSMC) broke ground for a new 12-inch wafer fab at the Tongluo campus of the Hsinchu Science Park (HSP) on March 25.

Winbond Electronics Corporation, a leading global supplier of semiconductor memory solutions, microcontroller manufacturer Nuvoton and security software developer Qinglianyun has...

The Acer Group via its four affiliates - AOpen, Acer Being Communication, Acer ITS and Altos Computing - is eyeing the business opportunities from smart city development particularly...

Taiwan-based QT Medical and Lubn Taiwan have joined Qualcomm Advantage Network (QAN), with both participating in Qualcomm's Smart Cities Accelerator Program and focusing on developing...

AP Memory Technology, a subsidiary of Powerchip Technology specializing in customized memory chip designs and IPs, has developed a new heterogeneous integrated technology named VHM...

Foxconn Technology Group (Hon Hai Precision Industry) is planning to modify 20 of its existing plants to become lighthouse factories in 2021 and will use these new facilities to promote...

Major Taiwan-based ODM Wistron is stepping up its foray into the value-added service sectors by leveraging diverse business tentacles of its subsidiaries and forging strategic alliances...

Holtek Semiconductor is poised to hike quotes for all its MCU lineups by about 15%, with the new prices to be effective starting April 1, according to company president Gordon Gau...

Samsung Electronics has announced mass production of its most advanced line of datacenter SSDs - the PM9A3 E1.S - which fully complies with the Open Compute Project (OCP) NVMe Cloud...

IDM vendors may consider outsourcing more of their production starting 2022, with Taiwan-based contract chipmakers being among the beneficiaries, according to industry sources.

Asia-Pacific (excluding Japan) spending on Internet of Things (IoT) was deeply impacted in 2020 due to the pandemic hitting major economies in the region, with spending growth descending...

Taiwan-based quartz component makers including TXC, Siward Crystal Technology, and Harmony Electronics are poised to enjoy a particularly strong first quarter of 2021 due to robust...

Flash device controller IC supplier Silicon Motion Technology expects to post revenues of between US$154 million and US$161 million in the first quarter of 2021, representing a 7-12%...

Each of the top-10 growing IC product categories tracked by IC Insights is expected to see a double-digit increase in sales, but only the top-five segments are forecast to grow faster...

Connected devices for a diversity of applications are burgeoning thanks to widespread availability of 4G communication. As these connected devices are everywhere in our daily lives,...

Taiwan-based Kenmec Mechanical Engineering, dedicated to smart automation, logistics and storage systems as well as datacenter liquid cooling solutions, is expected to see its shipments...

Ken Sun, president of Microsoft Taiwan, has expressed optimism about business transformation of Taiwan's enterprises, as its joint research with IDC shows that the maturity of Taiwan's...

Digital transformation of the manufacturing sector driven by Industrial Internet of Things (IIoT) and autonomous driving enabled by Internet of Vehicles (IoV) are key focus areas...

PCB manufacturers have seen the visibility of orders for automotive electronics applications extended to at least 4-5 months, but labor shortages may dent their actual shipments,...

Renesas Electronics and Sequans Communications have jointly announced an expansion of their collaboration to include development of 5G modules based on the latter's upcoming Taurus...

Samsung Electronics is expected to incorporate in-house-developed ToF sensors into its own handsets in second-half 2021 at the earliest, as part of its efforts to sustain handset...
Related photos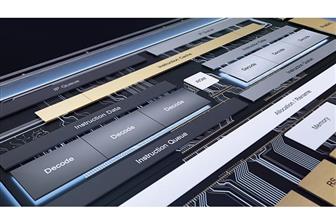 Intel unveils Tremont microarchitecture
Photo: Company, Nov 21.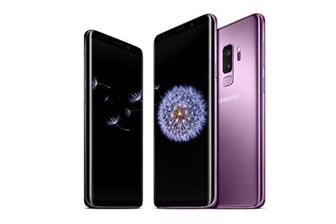 Samsung Galaxy S9, S9+
Photo: Company, Mar 2.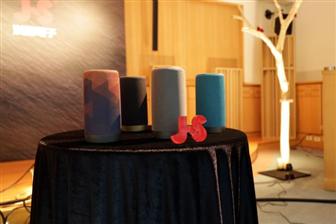 Jazz Hipster smart speaker
Photo: Company, Sep 1.
Related news around the web