CeBIT 2007: Samsung introduces 30-inch LED-based monitor
Press release, March 15; Emily Chuang, DIGITIMES
During the ongoing CeBIT show in Hannover, Germany (March 15-21), Samsung Electronics is introducing a 30-inch LCD monitor that incorporates an LED as the backlight source.
Featuring a 123% color production, the SyncMaster XL30 expresses Adobe RGB color range allows pictures taken with DSLR cameras to transmit emerald green, dark red and other natural colors onto the monitor in their true form. Other features include a 3,000:1 dynamic contrast ratio, a 2ms response time and a viewing angle of 170 degrees.
The monitor will come equipped with "Eyeone Design & Eyeone Photo" and "Natural Color Expert" software. The "Natural Color Expert" program will allow users to enjoy custom-made features of gamma, color temperature and white balance. The settings can be set to Adobe RGB as well as sRGB so that users can operate on the color ranges of their choices.
Various input terminals such as USB terminal, DVI-D are available and the 30-inch monitor also features HDCP (high bandwidth digital content protection) for viewing high-definition (HD) contents via DVI ports.
At the show, Samsung is also launching a 19-inch LCD monitor (SyncMaster 940UX) that can be connected with monitors using only an USB port.
The new concept monitor with SXGA (1,280x1,024) resolution makes multi-display significantly easier, as it can be expanded to six monitors using only an USB port without having to add graphic card. The monitor's built-in DVI, D-sub input ports and USB 2.0 hubs facilitate connectivity with other devices and enhances its functionality.
Samsung launched a 20.1-inch LED backlight unit (BLU) in 2006. However, the adoption of the LED BLUs in LCD monitors was commercialized due to a lack of price competitiveness and technical limitations, said Samsung.
Samsung 30-inch LED-based monitor
Photo: Company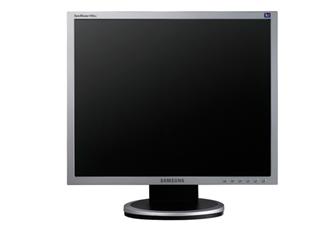 Samsung 19-inch LCD monitor
Photo: Company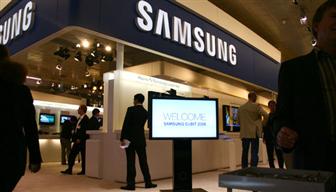 Samsung showcases full range of new LCD montiors at CeBIT 2007
Photo: Company
For complete DigiTimes coverage of CeBIT 2007 go here.