Orbotech shares vision for future electronics manufacturing models; leverages rebranding efforts
Sponsored content
Smart devices such as smartphones and wearables have changed the way we communicate and are transforming the cultural and social lives of just about everyone on the planet.
As smartphones and other electronic devices become smaller, slimmer and faster with almost unlimited features, international technical pioneers, talented product designers and global brands require new technologies and processes from manufacturing service providers and equipment suppliers to enable more complex functionality in smaller form factors. The brands that succeed will be from companies that leverage new manufacturing equipment to increase manufacturing capacities so they can produce smaller, low-cost electronics-based solutions in high volume in anticipation of future demands.
Mr. Asher Levy, CEO of Orbotech, recently disclosed the company's new strategy and vision for this type of manufacturing equipment, and Orbotech's move towards the development of advanced semiconductor packaging applications.
The "Language of Electronics" - the vision for future electronics manufacturing solutions
For background, Orbotech Ltd develops advanced manufacturing systems for the PCB (printed circuit board) assembly line, including automated optical inspection (AOI) systems, direct imaging systems, computer aided manufacturing (CAM) systems, as well as etch, deposition and thermal solutions. The company also offers advanced manufacturing solutions for the flat panel display and semiconductor industries.
According to Mr. Levy, reading, writing and connecting through conversation are the major cornerstones of every language, including the "language" of electronics manufacturing.
"Electronics manufacturing 'literacy' covers automated optical inspection equipment, which is all about reading - you need to be able to study, inspect and verify the 'script' of key electronic elements such as printed circuit boards and flat panel displays," said Mr. Levy. "It also covers direct imaging, automated rework, metallization on multiple substrates and printed electronics, which are all indicative of electronics writing, as well as the production of advanced multi-stack packages, which requires proper connecting so that electronic components can engage in conversation."
Orbotech believes the phrase "The Language of Electronics" is a good descriptor of its strategy and vision. In 2014, Orbotech acquired SPTS, a leading supplier of etch and deposition process equipment for the global semiconductor and microelectronic device manufacturing industries. The acquisition allowed Orbotech to accelerate its expansion into advanced packaging and MEMS with multiple manufacturing solutions for these growing segments. Orbotech now provides a broad offering of mission-critical solutions that serve product designers, global brands and electronics manufacturers.
Technology development partnerships with Taiwan partners strengthen flexible display manufacturing offerings
Orbotech and ITRI (Industrial Technology Research Institute), a leading non-profit Taiwan industrial technology development organization, have also entered into an agreement to collaborate towards overcoming the production challenges of the fast growing AMOLED flexible displays that will be used in foldable tablets, PCs, smartphones, and wearables. By applying high-yield manufacturing processes, Orbotech and ITRI will collaborate to help Taiwan electronics manufacturing service providers produce smart display devices in high volumes.
For more than 34 years, Orbotech has enabled manufacturers to produce lifestyle-changing devices such as notebooks, PCs, smartphones and tablets. Orbotech will continue to work with leading R&D teams and technical partners, anticipating strategic projects for future collaboration. Orbotech also plans to expand its product portfolio in keeping with its position as an industry leader, process innovator and enabler for its partners in the micro-electronics ecosystem.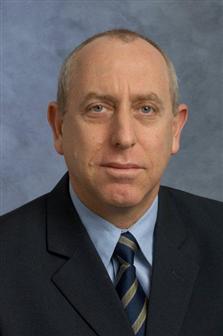 Mr. Asher Levy, CEO of Orbotech