Intel's 13.3-inch Peggy's Cove notebook made by Gigabyte
Photo: Monica Chen
Tuesday 12 May 2009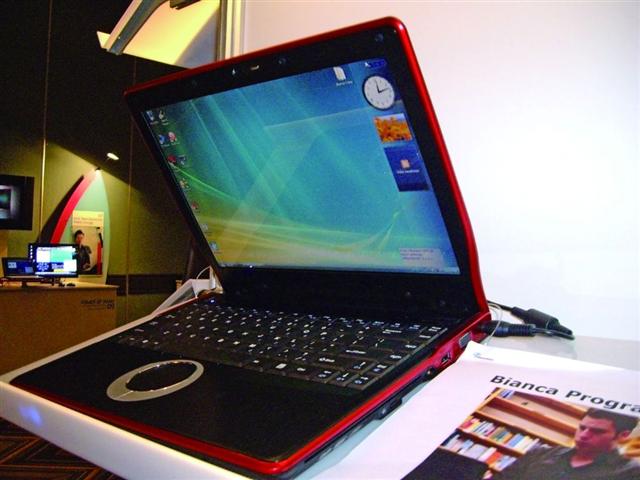 Taiwan-based motherboard and notebook maker Gigabyte Technology has launched Intel-designed Montevina-based white-box notebooks for regional brand vendors around the globe, according to market sources.
The notebooks are launched under Intel's Bianca Program, aiming to offer design support to second-tier OEM notebook makers to produce notebooks for brand vendors in different regions.
The 13.3-inch model codenamed Peggy's Cove features 3G capability, as well as Wi-Fi and WiMAX support.