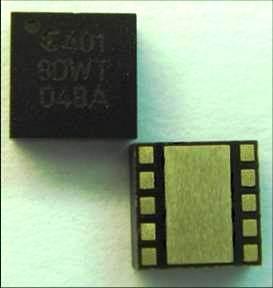 Taiwan-based Epic Communications (Epicom) has announced a series of WCDMA/HSDPA power amplifiers (PA) for 3G portable devices and mobile phones.
Provided in 3x3mm packages, the new 3G PAs are designed specifically for UMTS/WCDMA frequency bands.
Built using a BiFET manufacturing process, an integration of InGaP bipolar HBT and GaAs pHEMT technologies, all key features and functional blocks of Epicom's new 3G PA are integrated into a single cost-effective chip while delivering impressive performance.
In comparison to 2G or 2.5G (GSM/GPRS/EDGE) PAs, 3G PAs require much higher linearity to support high data rate transmission and better power added efficiency (PAE) for longer battery life, Epicom said. The company noted its 3G PAs feature digitally controlled tri-power mode (high, medium, low) operation, and ultra-low quiescent current. The compact form factor includes the required directional coupler and all matching circuits.
In addition to 3x3mm packaged PAs, Epicom also provides these PAs as bare dies to volume SiP module makers for custom module design requirements. Epicom's latest 3G PA engineering samples and EVBs are immediately available per customers' request.
Epicom said it also plans to roll out new PAs for other 3G standards such as TD-SCDMA and CDMA 2000/EV-DO, and 4G standards including LTE and TD-LTE.