Delta Electronics 8K DLP projector
Photo: Company
Thursday 22 February 2018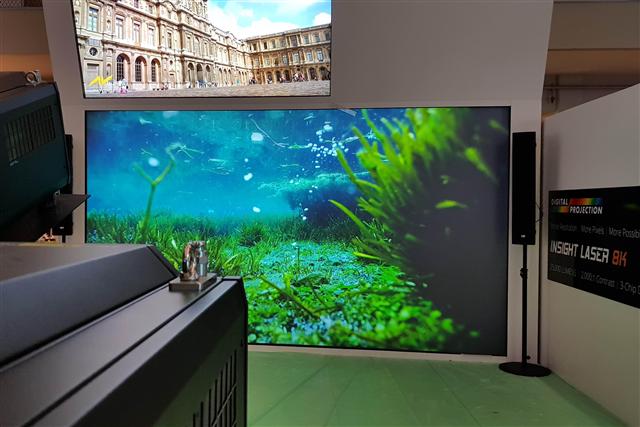 Delta Electronics has unveiled its 25,000-lumen DLP Ultra HD (UHD) projector, the Insight Laser 8K. The company said the projector can serve various display purposes at astronomy museums and other public places.
The vendor said the light source of Insight Laser 8K can last as many as 20,000 hours, and it has plans to adopt RGB pure laser in the future to support BT2020.
The Insight Laser 8k was unveiled at ISE 2018 in Rotterdam in February.