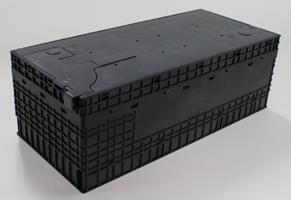 Toshiba has announced that its SCiB battery has been selected by Mitsubishi Motors to power two new models of electric vehicles (EV), the i-MiEV and MINICAB-MiEV.
The SCiB is Toshiba's breakthrough rechargeable lithium-ion battery that combines high levels of safety with a long life, rapid charging and excellent charging and output at very low temperatures, characteristics that make it highly suited to application in EV, the company said.
The SCiB for Mitsubishi's new EV will be manufactured at Toshiba's Kashiwazaki Operations in Niigata prefecture, northwest Japan, a new facility dedicated to production of SCiB that came on line in February this year. Toshiba will seek to establish a plant operating structure able to respond quickly to market growth as the basis for expanding the SCiB business for EV, including hybrid and plug-in hybrid EVs.
In automotive-related power electronics technologies, Toshiba is targeting net sales of JPY800 billion (US$9.92 billion) by fiscal year 2015 from its concentration on motors, inverters and SCiB.